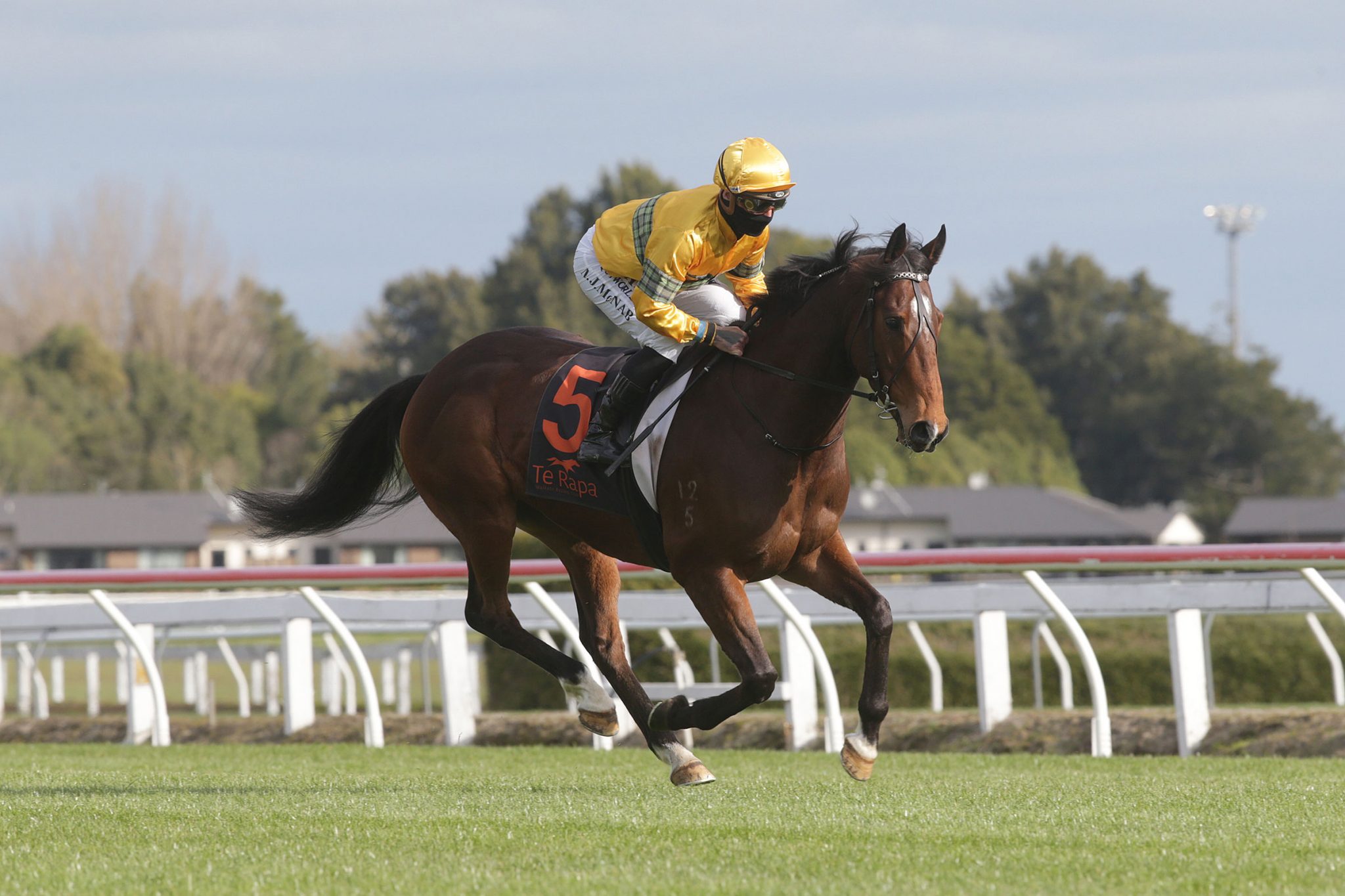 Estimated Reading Time: <1 minutes
Like all New Zealand trainers, Allan Sharrock has an anxious week ahead of him as he waits to see if there will be any racing this weekend following an announcement by Prime Minister Jacinda Ardern to extend New Zealand's current Alert Level 4 lockdown until at least 11:59pm on Friday night.
Unlike Australia, New Zealand cannot race under the nation's stricter protocols of Alert Level 4 lockdown.
However, should regions beyond Auckland and Wellington continue to stay COVID-free, there is a chance of alert levels being reduced regionally, enabling racing to resume at what is a crucial time of year with spring campaigns ready to commence.
"It's a hard one because there's the health side of it and there's the business side of it," Sharrock said of the COVID-19 decision.
"But it's frustrating to watch other regimes around the world racing. Obviously Australia see racing as paramount to their economy and they've continued."
Sharrock said he was aware some owners and trainers were considering sending horses to Australia, and he wouldn't rule it out himself.
"You've got to think of the owner, they're investing the money and if you can't race for prizemoney what's the point of being here?" he said.
"I haven't had the pressure from the owners, but I'm not saying I won't. But who do you send them to?
"It's challenging to send staff, there's all sorts of different scenarios with it. I'm just hoping we can get on top of this quickly enough to get going."
Sharrock plans to have five runners this weekend: Tavi Mac and Ladies Man at Te Rapa, and Butler, Penelope Cruise, and Aricina at Awapuni.
Tavi Mac is set to start in the Group 2 Valachi Downs Foxbridge Plate (1200m), an important step on the way to the Group 1 Tarzino Trophy (1400m) at Hastings on September 11.
Unlike a number of his likely Te Rapa opponents, Tavi Mac has had a trial and a race this campaign, beating Deerfield in an 1100m open handicap at Otaki on July 31.
"That should be beneficial to him, but he did get away on me a little bit after that. He's a good doing horse, but he should still be a little bit more forward than some of them," Sharrock said.
"We're all ready to kick off in the Foxbridge, but if they put a spanner in the works we've got to alter our plans and sort out what we're going to do."
Ladies Man, who has yet to run out of the first three in four starts, is set to run in a Rating 65 1600m contest. The four-year-old Zed gelding is a half-brother to Sharrock's 2018 Group 1 Auckland Cup (3200m) winner Ladies First and Sharrock is convinced he will be a top stayer.
"I think he's a Cup class horse, probably about 18 months away to be fair, right up there with Waisake. Like most Zeds, he's going to take time to mature."
Of his Awapuni runners, Sharrock said Aricina was being prepared for the Group 3 Metric Mile (1550m) back at Awapuni on September 25, while Butler will have another start or two while the tracks are wet.
"Butler's a serious racehorse. He's got to step up to open class but I don't think that's going to worry him, though he likes the dig right out of the track.
"Aricina had a typical second-up run last time and will be ready to strike, while Penelope Cruise also wants wet ground."
Among Sharrock's other stable stars, Waisake will be aimed at a repeat Group 3 Wellington Cup (3200m) triumph and then the Group 1 Sydney Cup (3200m) in the autumn rather than a Group 1 Melbourne Cup (3200m) campaign this year.
"It was discussed, but you've got to come a bit soon and he wouldn't have had the break we wanted," Sharrock said.
"It's probably going to be a little bit easier without as many Europeans this year, but it's still not an easy race to win."
Group 3 Winter Cup (1600m) runner-up Justaskme could be aimed at the Group 1 Captain Cook Stakes (1600m) in December, while Sinarahma will be covered by Contributer this spring and then race until January.
He said his best three-year-old prospects were probably Shamus, who won his only juvenile start, and Listed Ryder Stakes (1200m) runner-up Yeaboi.