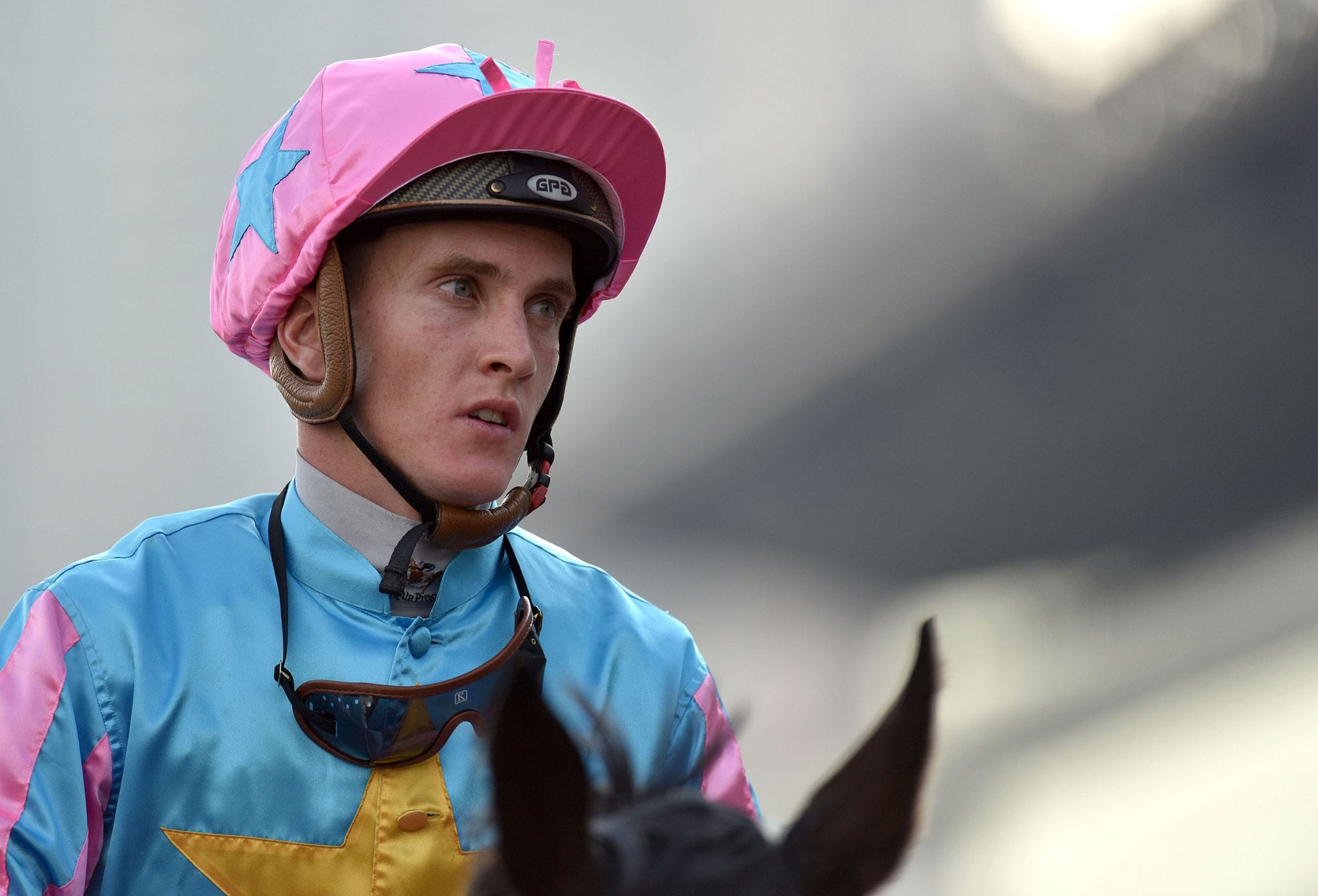 Estimated Reading Time: <1 minutes
Chad Schofield is looking to cash in on the final two race meetings of the 2020/21 Hong Kong racing season when he makes his return this Sunday (11 July) at Sha Tin after being sidelined for the past three fixtures with chickenpox.
"I'm only back for the final two meetings of the season but hopefully I can bang a few winners in before it ends," Schofield said. "I've got some nice rides across the two final meetings, so hopefully I can get a few home."
Eager to get back into the swing of things, Schofield's diagnosis early last week meant that he was forced to not only forego rides but watch on from afar in isolation.
"I never actually felt sick, obviously I noticed the spots but they weren't terrible, so I sent a picture to the Club's doctor and he said 'Come in and let me have a look at them'.
"Then when I did go in and when he saw me in person, he clinically diagnosed me with chickenpox, so from there I was asked to isolate," Schofield said.
Nearing the end of his sixth full season in Hong Kong, Schofield has collected 203 wins in the city since his initial campaign in 2015/16, a score he is fervently aiming to better.
"It was a very quiet week – it's frustrating, especially at the end of the season as I was hoping to finish it off as strongly as I could," he said.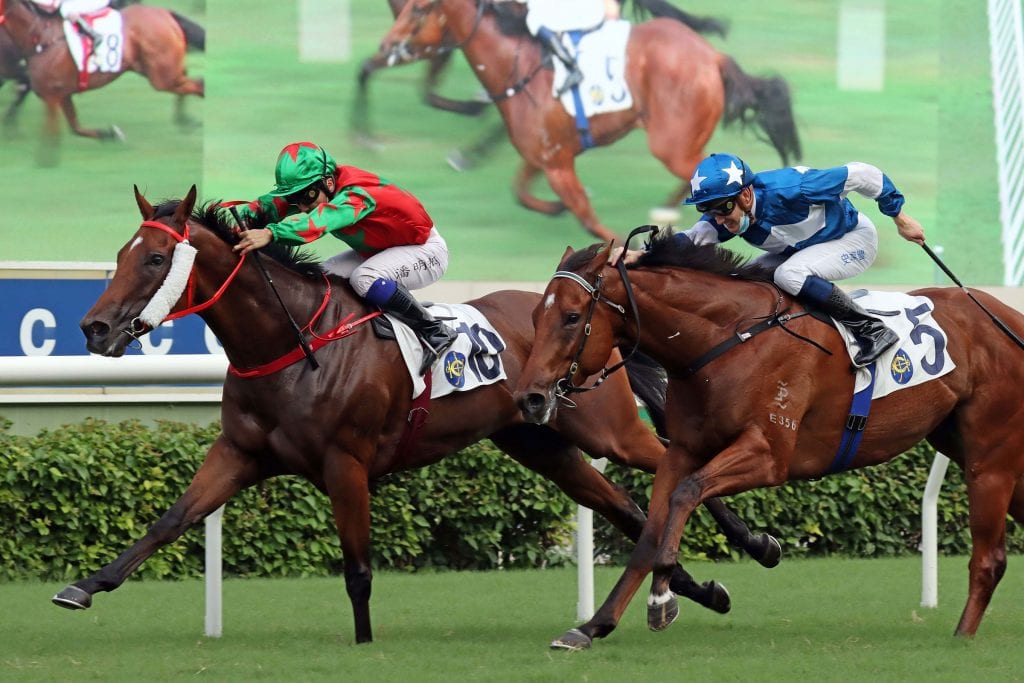 Eyeing success before season's close next Wednesday (14 July), Schofield is looking forward to partnering Lucky With You in the Class 4 Entrapment Handicap (1200m).
The Artie Schiller gelding finished second by a neck on debut under Schofield and is one of the many three-year-old's beginning to flourish under trainer David Hayes' care.
"It was a very good run, we thought he would run well because he had been showing a fair bit in the mornings but for his first time under race pressure he ran well.
"Obviously we were disappointed that we didn't get the win but his trial since looked pretty good, although I didn't ride him in that piece of work," Schofield said.
The Australian-bred bay moved freely at the front of the pack in a trial on the dirt at Sha Tin last Friday (2 July), clocking 1m 10.45s (24.9, 23.8, 21.7) for the 1200m gallop.
"You'd think with natural improvement that he'd come on from his first run and watching his trial it looks like he has but he's still a young horse learning his craft – so he'll keep progressing," Schofield said.
Bought for AUD$130,000 (approx. HK$759,047), Lucky With You was purchased out of the 2019 Inglis Melbourne Premier Yearling Sale by John Foote Bloodstock from Stockwell Thoroughbreds.
"He's a nice up-and-coming young horse," Schofield said.
Reflecting on the recent nomination of Fantastic Treasure as this season's Champion Griffin, Schofield is looking forward to partnering him again in the coming season as he is plotted towards the lucrative three-race Four-Year-Old Classic Series.
"As jockeys it's what we look for, we look for the young horse coming through that can take us through the grades and put wins together like he has – they're hard to find but luckily for me I've found one in him (Fantastic Treasure)," Schofield said.
"What he's done so far is pretty exciting and I can't wait to ride him again next season," he added.
The son of Written Tycoon soared 42 points up the handicap across five unbeaten runs, lifting his rating to 94 thanks to victories in Class 4, 3 and 2.
"I'm thankful to David Hayes for throwing me on some of his nicer young horses in his stable – both Fantastic Treasure and Lucky With You, they're really nice young horses and there's no doubt they'll be winning more races in the future," Schofield said.