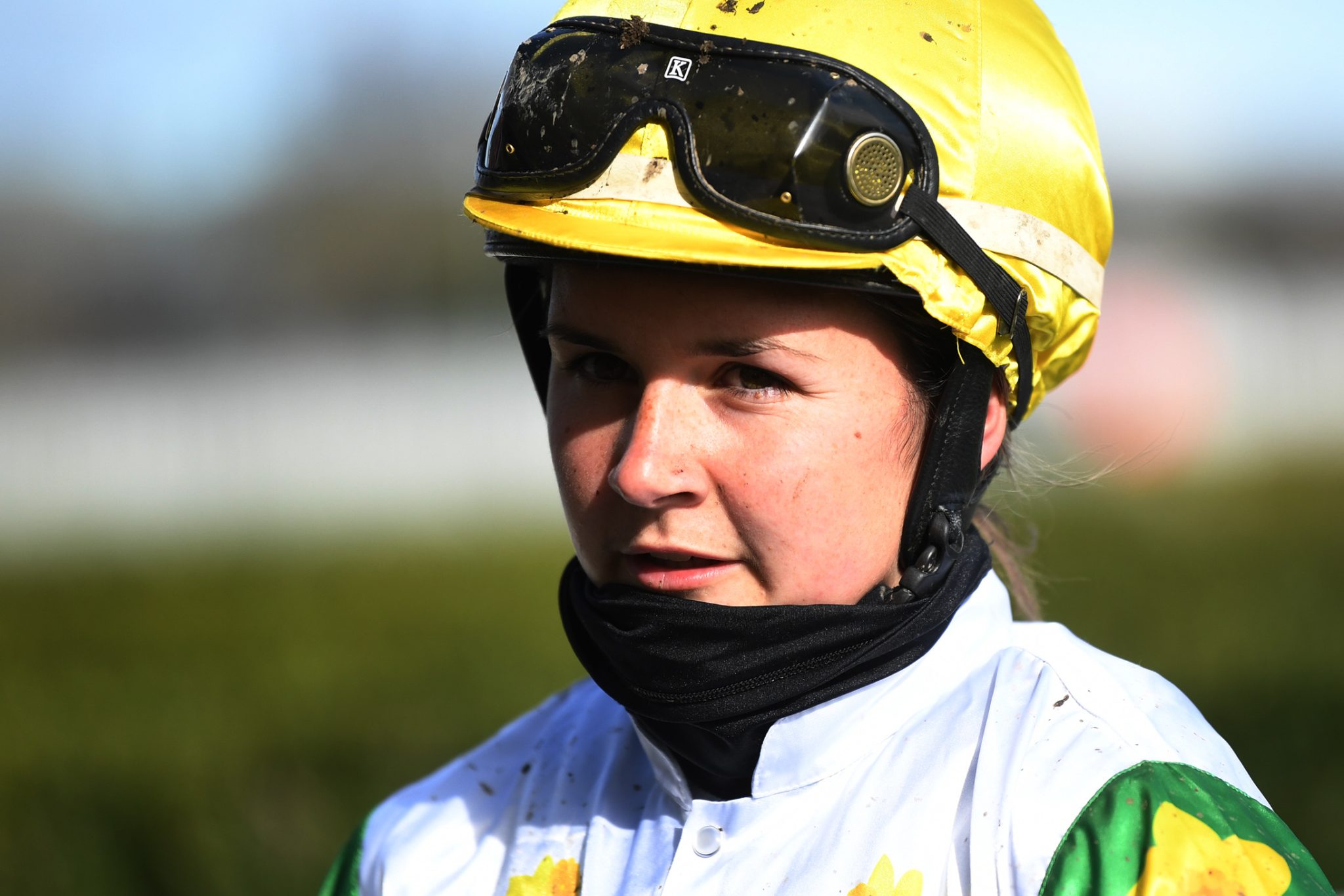 After a longer than expected break following a race fall, jockey Sarah O'Malley (nee Macnab) made a low-key return to raceday riding at Woodville, New Zealand on Friday.
The 23-year-old Central Districts rider was seriously injured in a fall from her mount Scotch in the Listed Lightning Handicap (1200m) at Trentham in March – just a few days before her wedding to fellow jockey Sam O'Malley.
But after a patient recovery, Sarah O'Malley received the tick of approval on Thursday to resume her career in the saddle, and she wasted little time, snaring three mounts on the Woodville card with a best-placed finish of fourth aboard Fabian Hawk for Peter Didham.
Initial predictions were that she would be away for up to six weeks, but it ended up being closer to five months, which proved very frustrating.
"When I fell I dislocated and broke a piece off the top of the shoulder point, and tore a ligament," O'Malley said.
"It took until a couple of weeks ago for them to tell that the shoulder has actually frozen, so it's been a lot longer than I hoped."
Though she has made her raceday return, the work on her injury hasn't finished yet.
"They've told me to ride because I can't do anymore damage to it, but it doesn't actually feel that different. It's just a bit stiffer than normal," O'Malley said.
"Eventually they're going to do keyhole surgery, which should loosen everything. It could be two to three months before they can fit me in, but once it is done I could be back riding within a week of that surgery."
It's not the first time O'Malley has been kept away from the track. She suffered head injuries in a serious fall in 2018, which kept her away from the course for a similar length of time.
"I've been doing physio once a week to help get me through. I've also been running to keep myself fit, and I was able to get back on a horse a couple of weeks ago," she said.
"But it's been hard watching the races. I've just been getting so bored."
Fortunately, the injury didn't stop her wedding going ahead.
"I had to have my arm in a sling for the wedding, but that was all it required. Also, it was my left arm, and I'm right handed, so it had very little impact. It was a great day."
The 23-year-old was having her best season ever when her injury struck. She'd won 37 races in the eight months of the 2020-21 season she had been able to ride, only five below her previous best for an entire year.
Her mounts had won NZD$1.09 million, well above her previous best of $730,000, and the victories included five Group and Listed wins – not bad given she'd had just one in her career up to that point.
Her biggest win came aboard the Kevin Myers-trained Mondorani in the Group 3 New Zealand Cup (3200m), while she also partnered Bellacontte to win the Group 3 Gold Trail Stakes (1200m) at Hastings.
She nearly scored her first win at racing's highest level the day of Bellacontte's Gold Trail victory, only just failing to run down Callsign Mav when partnering Spring Tide in the Group 1 Tarzino Trophy (1400m).
"It's always hard coming back every time when you've been injured. You've got to start from scratch pretty much," she said.
"I have to get back in to the stables I guess, being out a long time, but I've still got some good connections which I hope work out well.
"Hopefully I can have another really good season."
More New Zealand horse racing news