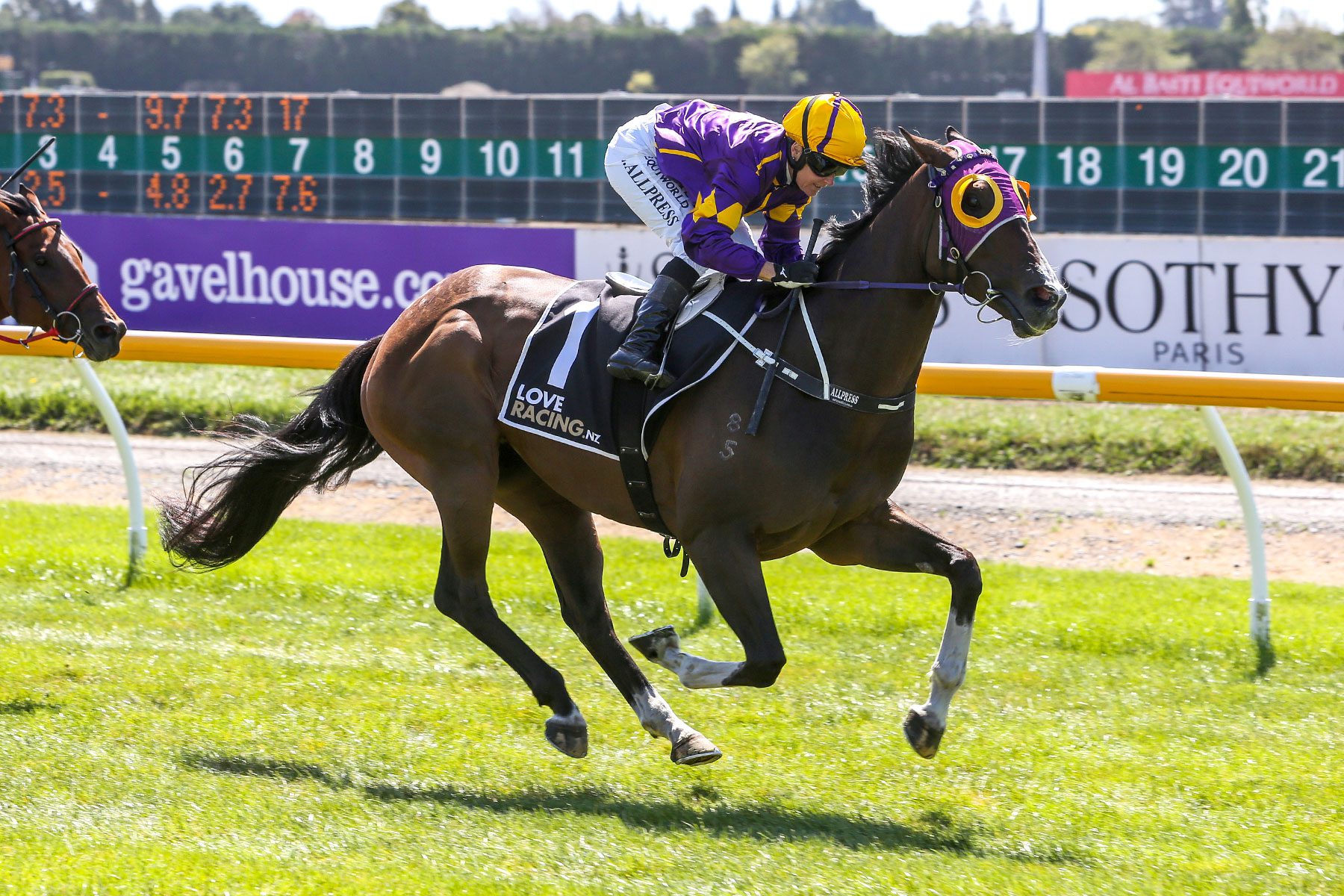 Weather may determine which of New Zealand trainer Lance Robinson's two leading sprinters have the best chance of taking Saturday's Listed Daphne Bannon Memorial Great Easter Stakes (1400m) at Riccarton.
Robinson trains the two highest-rated horses nominated for the Great Easter, Live Drama and Khimar War, and said the pair have trained well since their last outing at Riccarton on April 23.
That day Khimar War scored an impressive 1.5 length victory in an open 1200m event on a Good 3 track, while Live Drama was held up on the fence before finishing sixth, less than three lengths from her stablemate.
"The track's currently a Soft 5 but we don't have any rain predicted this week so it might be a good track again if it's not watered," the Riccarton-based trainer said.
"Khimar War really likes the firm footing, whereas Live Drama would probably like a little bit of cut in the ground. In saying that, a Good 3 track in autumn usually has a little more cushion than a Good 3 track in the middle of summer."
Robinson's other main concern is about what weight his two charges might get, in particular Live Drama.
"I'm not sure what the topweight is going to be, but she carried 60.5kg last start and it's tough for a mare to carry that much," Robinson said.
"I feel like Khimar War has also been a little high in the handicap, and his last start was the first for a while that he's been on a good weight for him."
Both horses have run in good sprints this season. Live Drama has been the better-performed, finishing second in both the Listed Pegasus Stakes (1000m) and the Group 3 Stewards Handicap (1200m) in November, third in the Listed Timaru Stakes (1400m), and a good sixth behind Levante and Roch 'N' Horse in the Group 1 Telegraph (1200m) at Trentham in January.
Khimar War hasn't been quite as well-performed, with his best black-type effort this season coming when fourth in the Pegasus, but he showed some of his old dash with his victory at his last start.
"They are the best two horses in the race and I'm really happy with both of them," Robinson said. "They should both run well."
Robinson said the South Island's leading jockey Tina Comignahi would retain the ride on Khimar War, with Kavish Chowdhoory, who sits 11th on the jockeys premiership, taking the ride on Live Drama.
Robinson is having one of his best seasons to date. His tally of 11 wins is his second best in his career, behind only the 14 he achieved in 2018-19, and his strike rate of 8.45 is up with his best as well.
He will have two other chances to improve on that tally at Riccarton on Saturday with Adannaya in a Rating 74 1200m event and Jack Knows Best in a Rating 65 contest over 2000m.
Adannaya, who had run a number of good races without winning this season prior to getting caught wide at her last start, was also nominated for a Rating 65 race over 1200m but Robinson said she would be better suited in the Rating 74.
"She would be the highest-rated horse in the Rating 65 and would carry topweight, but she's only a little mare and she would be better off with a lighter weight in the Rating 74," he said.
Jack Knows Best will also be near the top of the weight scale in his event but Robinson said he'd appreciate stepping up to 2000m, a distance at which he was victorious during the New Zealand Cup carnival in November.
"He's in good form and he will really appreciate going over 2000m," Robinson said. "He will also appreciate it if there is any cut in the ground."
Meanwhile, Robinson will have one runner at Thursday's first race meeting on the new Riccarton synthetic track when last-start winner Aerial Blue contests a Rating 65 fillies and mares race over 1400m.
"Having the synthetic track here is a huge positive for racing down here. It means that some of the horses we might have rested during the winter because of wet tracks will have something they can race on," Robinson said.
"Our 'A' team will be going out for a break, but some of the young horses and maidens will keep going because we have this option.
"Aerial Blue was very impressive at her last start. You never know how they will handle a synthetic track on race day but she's done all her work on it and she will have a great chance on Thursday if she handles it."
More New Zealand horse racing news