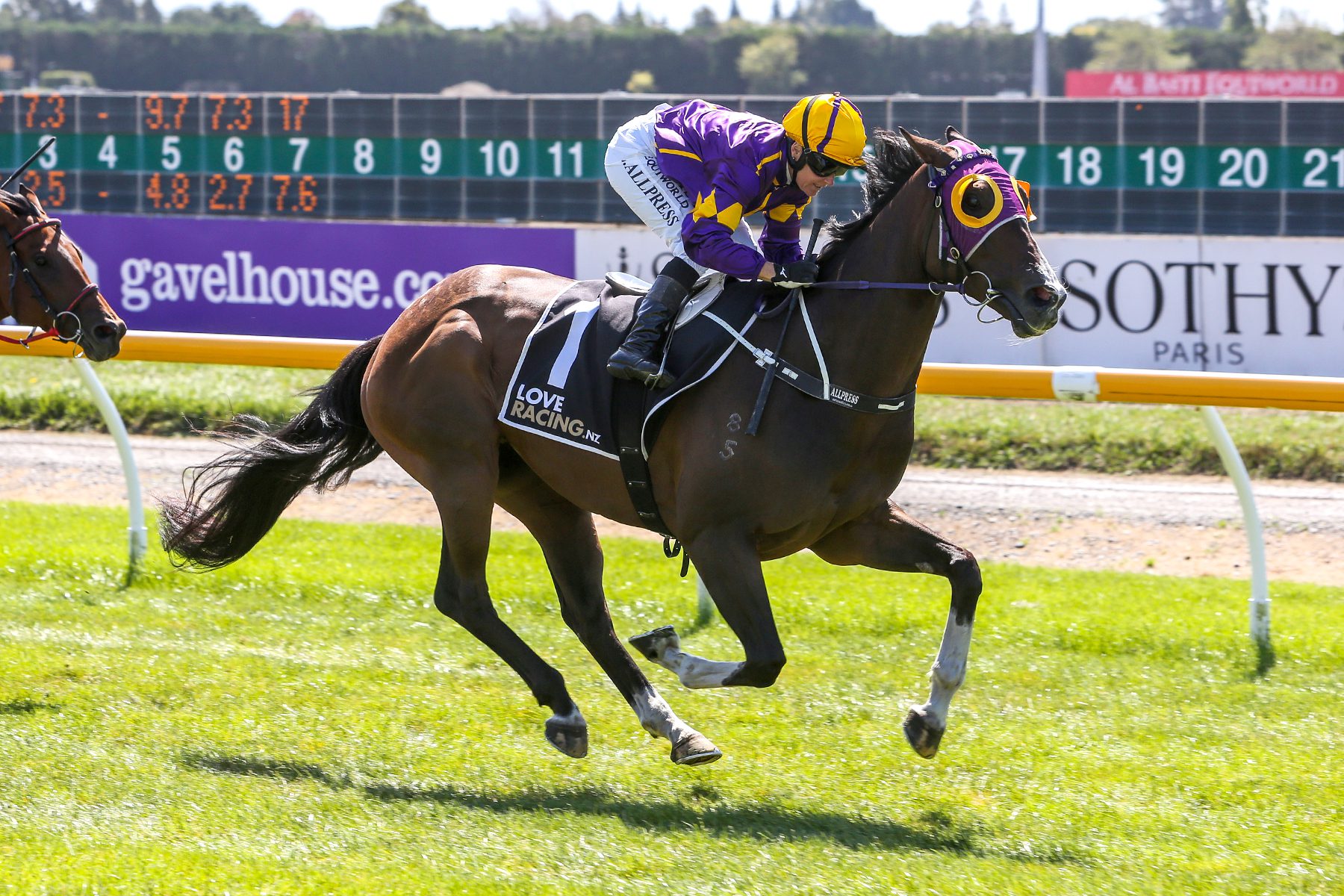 A rematch between stablemates Live Drama and Khimar War may be put on ice for the time being.
The pair finished first and second respectively in the Listed Great Easter Stakes (1400m) at Riccarton in May, and while they are both entered for the 1000m open handicap at the Christchurch track on Saturday, trainer Lance Robinson is leaning toward trialling Live Drama next week instead.
"Khimar War will take his place but I am undecided about Live Drama, I am leaning towards trialling her next Tuesday," Robinson said.
"They were in top form at the end of the autumn last season and they have been well looked after through the winter. Everything is looking really good with them.
"They are both bright and well, I am really happy with them. Whatever they do on Saturday, they will improve a lot on as they haven't had a trial."
Robinson said both horses are on a path towards New Zealand Cup week at Riccarton in November.
"Live Drama is targeting the Stewards (Group 3, 1200m) again this year, she ran second in it last year, and we are going to run Khimar War in the Coupland's Mile (Group 2, 1600m)."
The pair are not the only Robinson runners at Riccarton on Saturday making a start on their path to New Zealand Cup week.
"Jack Knows Best is having his first run back as well. He is getting ready for the New Zealand Cup (Group 3, 3200m) if he comes up good enough," Robinson said.
"We have another mare, Avaquinella, she is fresh up and hasn't had a trial either.
"She has come up super and hopefully we will run her in the Valachi Downs (Group 3 Canterbury Breeders' Stakes, 1400m).
More New Zealand horse racing news