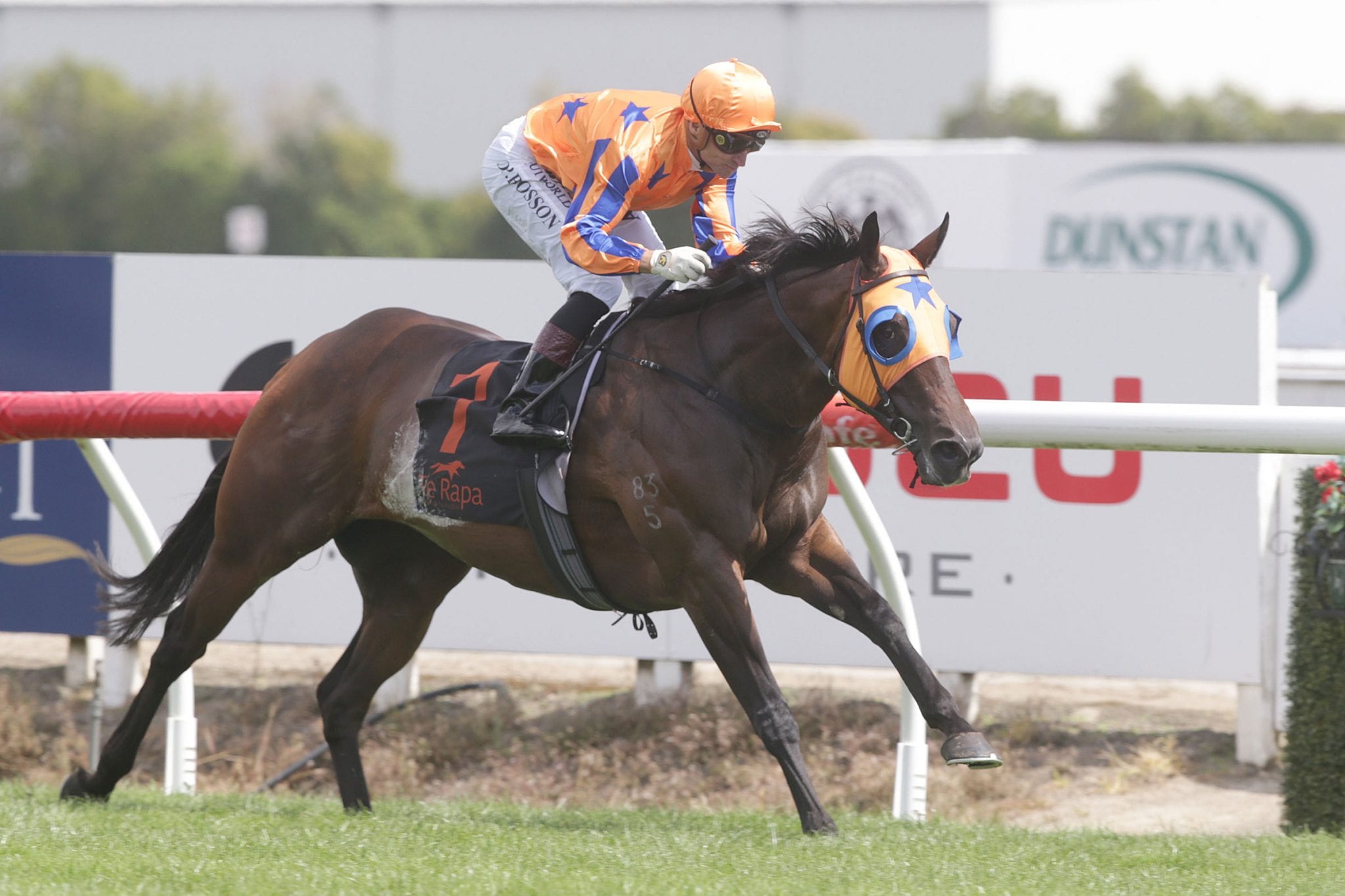 On a day that promised much, Te Akau Racing trainer Jamie Richards was left wondering what might have been when racing concluded on Saturday evening.
The Te Akau stable had been firing on all cylinders midway through the action at Te Rapa with successive feature races wins with Avantage in the Group 1 BCD Group Sprint (1400m), followed immediately by Amarelinha in the Group 2 David & Karyn Ellis Fillies Classic (2000m).
With Melody Belle expected to break the 13 career Group One wins record of Sunline in the Group 1 Herbie Dyke Stakes (2000m) shortly after Amarelinha's victory, it all looked to be falling into place for a red-letter day for Richards.
Sadly, the fickle racing gods stepped in and put a stop to that as Melody Belle was off her game in finishing midfield after suffering some buffeting during the running of her Group One assignment, while quality three-year-olds Brando and Kahma Lass failed to beat a runner home when making their Australian debuts later in the day.
That left Richards scratching his head a little but in typical fashion he has taken the vagaries of the racing game on the chin and is ready to step back up to the plate for another turn at bat.
"It can be a tough game from time to time and we saw a bit of that on Saturday," Richards said. "We started so well but didn't have a lot of luck with Melody Belle and the two in Australia were a bit disappointing.
"We'll have to work through why that happened with those two and make a plan from there."
Despite racing wide without cover for jockey Jye McNeil during the Group 3 CS Hayes Stakes (1400m) at Flemington, Richards wasn't prepared to use that as an excuse for the performance by Brando.
"Jye was obviously disappointed with the way that he rode him (Brando), but he didn't finish off the race at all," Richards said. "The way he went, you would be surprised if you didn't find something amiss.
"We'll give him a good going over but it wouldn't surprise if he ended up coming home.
"I think with Kahma Lass you can put it down to the track that deteriorated through the day with the rain they had in Sydney.
"We were so pleased with how she was going and had been working, we realistically thought she was a good each way chance from her inside gate.
"She ended up in a spot where the track was at its worst. When you draw the inside, you think you have it right but when the rain comes it flips everything upside down.
"We'll also give her a going over to make sure there is nothing wrong, but I think it was pretty much the track that stopped her."
Richards had been looking forward to seeing Melody Belle at her best but was left rueing the buffeting she copped during the running that put paid to her chances.
"When Opie (Bosson) needed her to improve at about the 700m she hit a flat spot," he said. "Tiptronic was dictating to her from the outside and then Camino Rocoso squeezed her from the inside.
"She just ended up with nowhere to go and wasn't persevered with in the latter stages.
"It's a great leveler this game, but she looks fine, trotted up well on Sunday morning and we will most likely press on to the Bonecrusher Stakes (Group 1, 2000m) at Ellerslie with a little trial at Rotorua to tick her over beforehand."
Richards had far more to be pleased with in the performances of Avantage and Amarelinha, who cleared out from their rivals in the latter stages of their respective contests.
"Avantage won well although it was unfortunate we didn't get to see Levante and her go head-to-head, which is disappointing for the sport," he said. "Avantage was able to race on the speed and take bad luck out of the equation.
"We will have a team talk in the next 24 hours but at this stage she is on target for the Group One mile at Otaki in a fortnight.
"Amarelinha has a great turn of foot and managed to find room in the straight when it was looking a little tricky.
"She is a very exciting filly and has pulled up well again.
"We'll have a team talk about her as well as there are a lot of moving parts in terms of where she heads to next.
"We're mindful of travel issues and the like, so what decisions we take will have those considerations built in."
Richards also reported that Group 1 Epsom Handicap (1600m) winner Probabeel had worked up nicely on Saturday morning and was on target for her assignment in the Group 1 Futurity Stakes (1400m) at Caulfield this coming weekend.