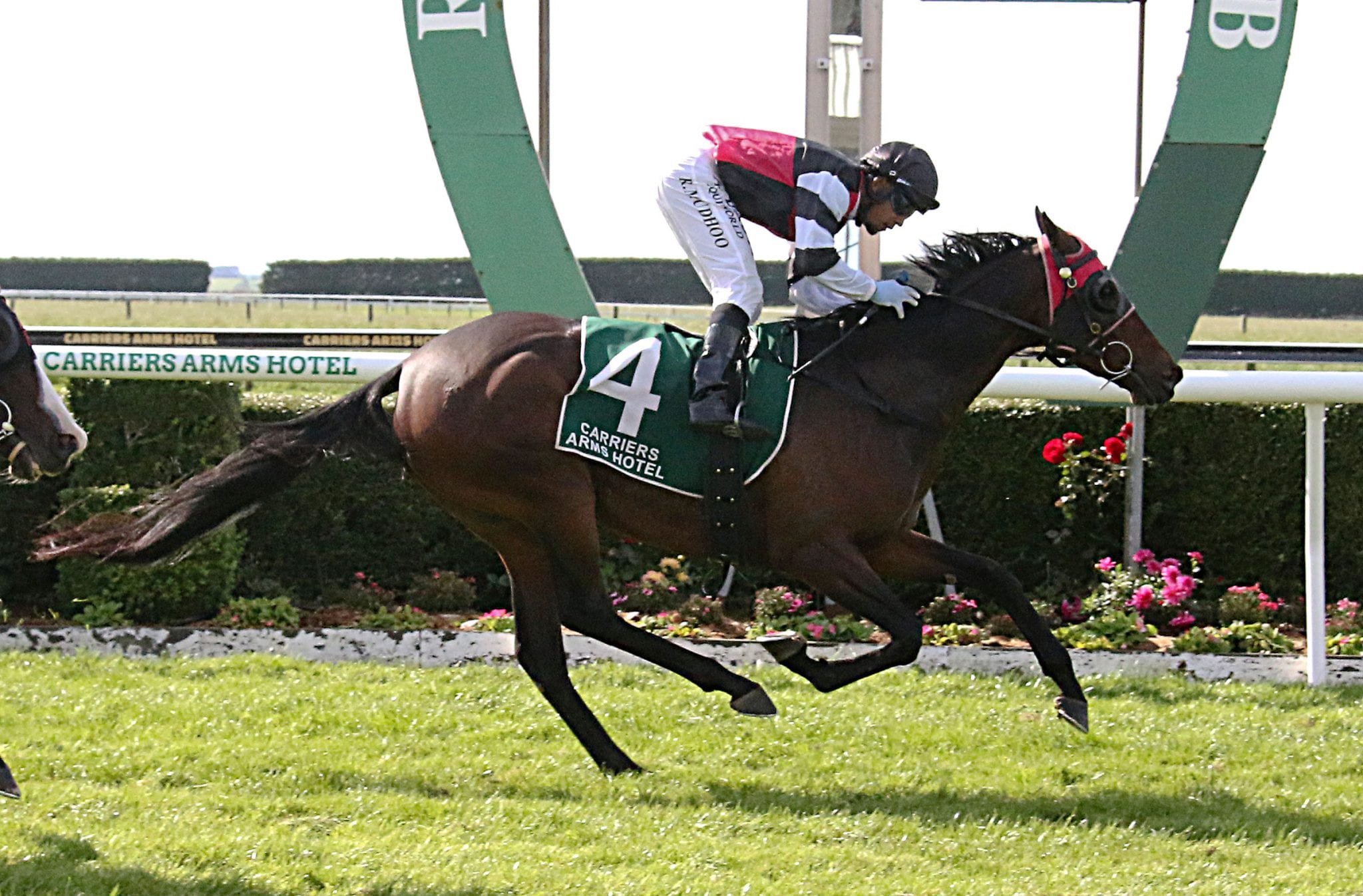 Estimated Reading Time: <1 minutes
New Zealand trainer Kelvin Tyler isn't sure whether he has the horsepower to deny Riccarton trainers Michael and Matthew Pitman of their fifth straight South Island trainers' premiership but he's giving it his best shot.
Tyler, who trains in partnership with his daughter Aimee out of Riverton, goes into Saturday's Riccarton meeting three wins behind the Pitmans, who extended their lead with a brace of wins at Timaru on Thursday to take their season tally to 54.
Michael Pitman has dominated South Island racing for the past two decades and since taking his son Matthew into partnership in the 2014/15 season, the stable has only once failed to snare premiership honours in the south. That was in 2015-16 when their 57 wins was three shy of North Canterbury husband-and-wife trainers John and Karen Parsons.
"I'm pretty realistic because whether we have the numbers to beat Pitty, I don't know," Tyler said.
"We're not going to chase it by sending horses to the races for the sake of it either. We'll just go about our business and if we get there, we get there.
"Don't get me wrong, we'd love to come out on top and we've got some really nice winter horses around us at the moment too.
"I talked to Pitty yesterday and he said if we did manage to pip him then he couldn't think of a more deserving winner for the amount of travelling we do, which was a pretty cool thing to say."
Tyler drove from Riverton to Timaru for the races on Thursday, arriving back home at his stables at 10pm, only to resurface at 4.30am for morning trackwork before setting off for an eight-hour drive to Riccarton on Friday.
He and Aimee will be represented by three runners at the Amberley Cup meeting, with Rosie Glow contesting the feature Greenwood Amberley Cup (1600m), supported by last-start winners So Much Mour and Dunhill racing on the undercard.
Azamour six-year-old So Much Mour will be the first Tyler runner in action at Riccarton, looking for his fourth win in his last six starts when he tackles the Mechanix Bishopdale 1400, having come through his last-start Oamaru win in fine style.
"So Much Mour has put in some really good runs too. He's put in some poor ones too but he was back on his game last time," Tyler said.
"I'm not too sure what happened with those two runs beforehand but we put the tongue tie on and it seemed to do the trick. By the sounds of it, Riccarton is pretty heavy too and that will suit him. He's come through his win the other day really well."
Pins three-year-old Dunhill was also a winner at Oamaru last Friday and has finished in the first two in each of his last four races, clearing maiden grade by 8.25 lengths at Invercargill last month.
"We really like what Dunhill is doing. He's been pretty busy lately but he's just thriving," Tyler said.
"We thought we'd run him again this week because there's no race for him for another month after this one."
Bookmakers have Rosie Glow as an +700 fourth favourite for the Amberley Cup in a market headed by North Island visitor William Wallace at +300, Original Gangster at +450 and Picture Me Rollin at +500.
"Rosie Glow is coming back in distance but that won't worry her. She ran a really good race at Invercargill last time under 59.5 kilos and she'll appreciate those few kilos off her back. We're going to Riccarton with three really nice chances."
The Tylers will have a bigger hand at upcoming meetings at Wingatui and Oamaru next month.
"At the start of the season, we said if we could train 50 winners it would be a great year and it has worked out really well. Probably since Easter, it's really ramped up. We're really happy with the way things are going," Tyler said.