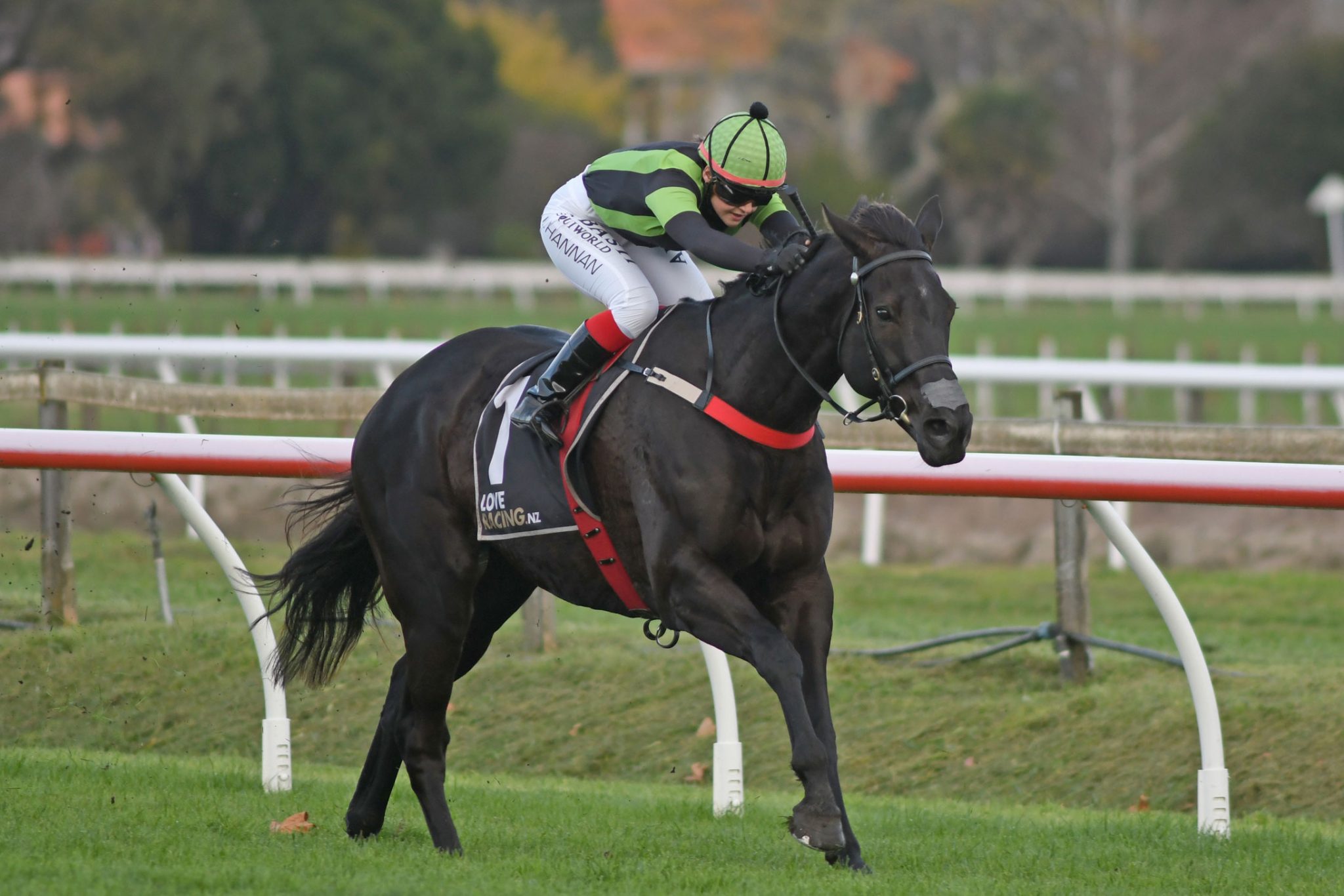 It was a red-letter day for New Zealand horseman Shaun Phelan at Hastings on Monday, with a four-win haul, including three in the saddle for local trainers Paul Nelson and Corrina McDougal.
"It was a dream day," Phelan said.
While he had a notable day in the saddle, his more sentimental victory came as a trainer when stable stalwart Big Mike ended his career on a winning note in the Hawke's Bay Owners & Breeders Association Open (2100m) in the hands of stable apprentice jockey Kelsey Hannan.
"We have had a great ride with him and that was probably his last run," Phelan said.
"He was brought back this season for Kelsey to have a win on him.
"They gave him three points yesterday and he is going to keep getting too much weight. He is not really suited to weight for age races in the spring so we have decided to call it a day."
Big Mike won 16 of his 58 career starts, including the Listed Hawke's Bay Cup (2200m) and Listed Pakenham Cup (2500m).
Phelan said he has been a big part of launching his training career and it will be sad to see him leave the stable.
"I have been very lucky to be a part of his racing career," he said.
"I went into partnership with Dad halfway through his career. He has taken us to places like Australia and we have met a lot of people. We have experienced some great times with him."
While reflecting on Big Mike's rewarding career, Phelan was still on a high after his three wins in the saddle on Monday, including The Cossack in the KS Browne Hurdle (3100m), No Tip in the Poverty Bay Hunt Ferguson Gold Cup (4000m), and Nedwin in the Three Wise Birds Hurdle (2500m).
"Paul and Corrina had a super day. Their horses were ready to go and at Hastings they are another level above," Phelan said.
"The Cossack is amazing. If anything he has come back better. I couldn't get him to go any slower yesterday, he just took me for a ride."
While Australia looms on the horizon, Phelan said a steeplechase outing could be an earlier aim.
"I know Paul likes doing a lot at home," Phelan said.
"Yesterday he showed he can carry those weights, so there is no worry there. I know they have got a couple of options with him and may even look at steeplechasing him and go back to the minimum. He is pretty versatile."
Phelan was also impressed by the performances of No Tip and Nedwin.
"No Tip is a handy horse," Phelan said. "He has gone around in the last couple of seasons and now he has probably come into his own. The wet track helped him as well.
"Nedwin is a very nice horse. I was quite excited about riding him. He has got a bit of flat form as well, so that helps."