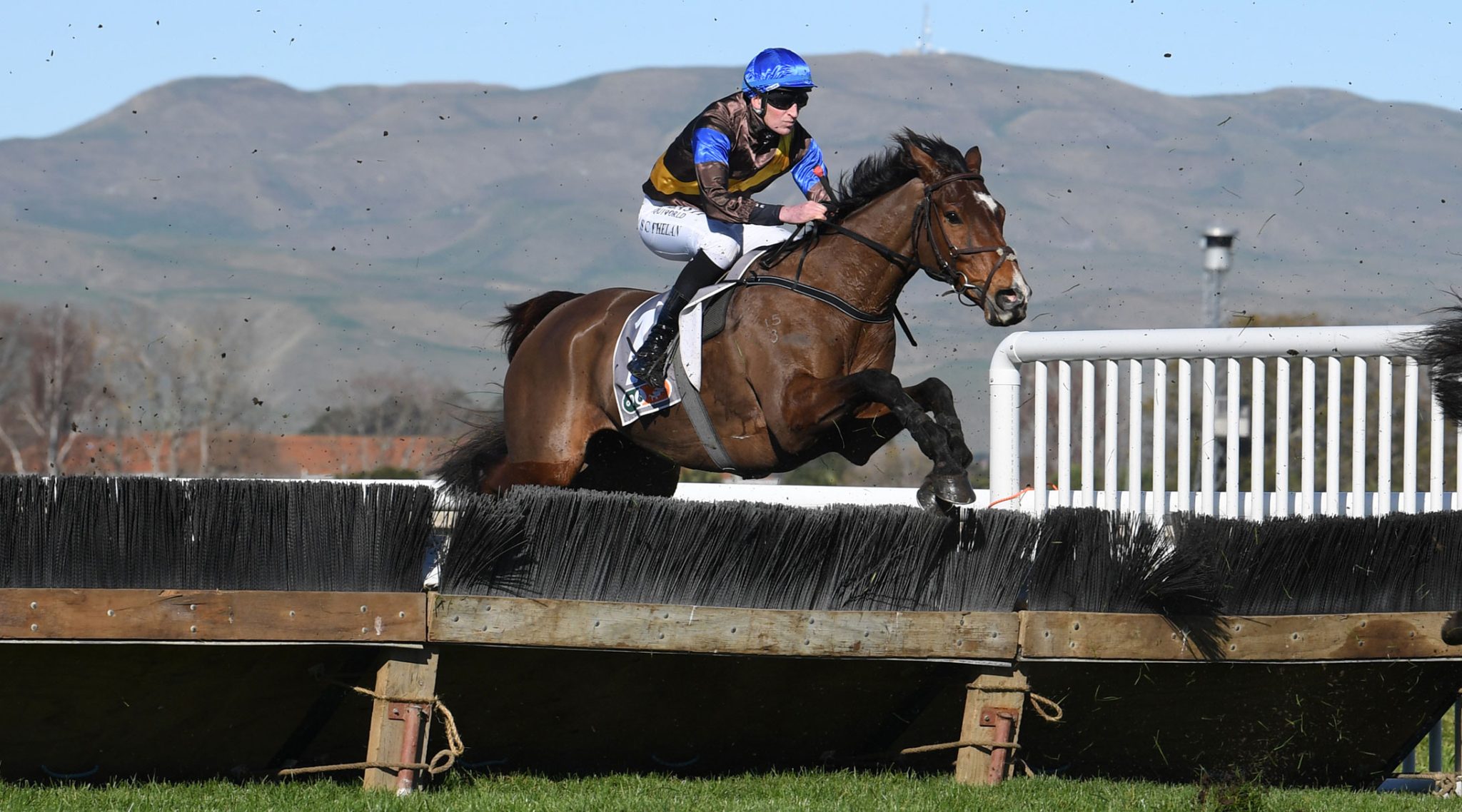 The local New Zealand training partnership of Paul Nelson and Corrina McDougal dominated proceedings at Hastings on Saturday, winning all four jumping races on the card including the two feature events.
After promising hurdler Noess kicked off the day with a gritty win for rider Shaun Phelan, it was champion jumper The Cossack who provided a further example of his toughness and tenacity as he lumped 73kgs to victory in the Te Whangai Romney's Hawke's Bay Hurdle (3100m).
Starting at the prohibitive odds of -200 in the feature jumping event, the eight-year-old son of Mastercraftsman was expected to win comfortably and that looked to be the case when he eased into contention behind the leaders with 800m to run.
However, Kajino soon skipped to a five-length lead and made the favourite feel every kilogram of his hefty impost as he set out in pursuit of the Cambridge visitor.
Class would ultimately prevail despite The Cossack jumping the last awkwardly, with the star jumper winning by three lengths from Kajino with Tahuroa Heights battling on well for third.
Nelson had gone into the day knowing he had a big chance in each race the team contested but wasn't getting ahead of himself.
"We won five races on Queen's Birthday Monday and that was very special, but this is just as good and maybe even a little better today," he said.
"I knew we had fit horses and with some luck we could win one or two, but you don't know what will happen as racing can be quite a fickle game at times.
"We have always targeted this day with our horses so to pick up the four wins and the two big ones is very special."
Nelson had been confident The Cossack could win again despite carrying at least six kilos more than his rivals but admitted the effort had taken a fair bit out of his champ.
"He knows he has had a race alright as he looks pretty tired now he has cooled down," Nelson said.
"Shaun did say he wasn't as bright as he normally is and that may be the after effect of the steeplechase he had the other day.
"He didn't manage that last fence very well but thankfully neither did the other horse so he managed to get away with it.
"We still haven't really decided what the programme ahead is for him, so we will let him get over this and then make a decision."
The Cossack has now won nine of his 14 starts over hurdles and 13 races in total for prizemoney of just over NZD$400,000.
Nelson and McDougal also swept the two steeplechase contests with Phelan at his bustling best to land The Anarchist a narrow winner of a maiden contest before he had to settle for second aboard race favourite No Tip behind stablemate Argyll in the AHD Hawke's Bay Steeplechase (4800m).
Having piloted Argyll to victory in the Waikato Steeplechase (3900m) at his most recent start, Phelan left the mount to visiting Englishman Charlie Case who produced a front-running special aboard the Gallant Guru gelding as he dictated proceedings throughout.
Although he mixed his jumping in the latter stages, Argyll looked to have plenty in hand as No Tip tackled him approaching the last fence and so it proved as he raced clear to win comfortably by eight lengths with West Coast battling on well for third.
"We knew we had two good chances in the big chase and it didn't really worry me who won as long as it was one of ours," Nelson said.
"Argyll was very strong and although he muffed one of his fences, he also put some good leaps in that made ground for him in the running.
"He finishes his races off well and he did that again today.
"We might have a look at Riccarton and the Grand National carnival with him next as I'm pretty sure he will like those South Island fences and he is in a good vein of form."
Nelson and McDougal have now won 23 races for the season which places them in the top twenty on the national trainers' premiership.
More New Zealand horse racing news