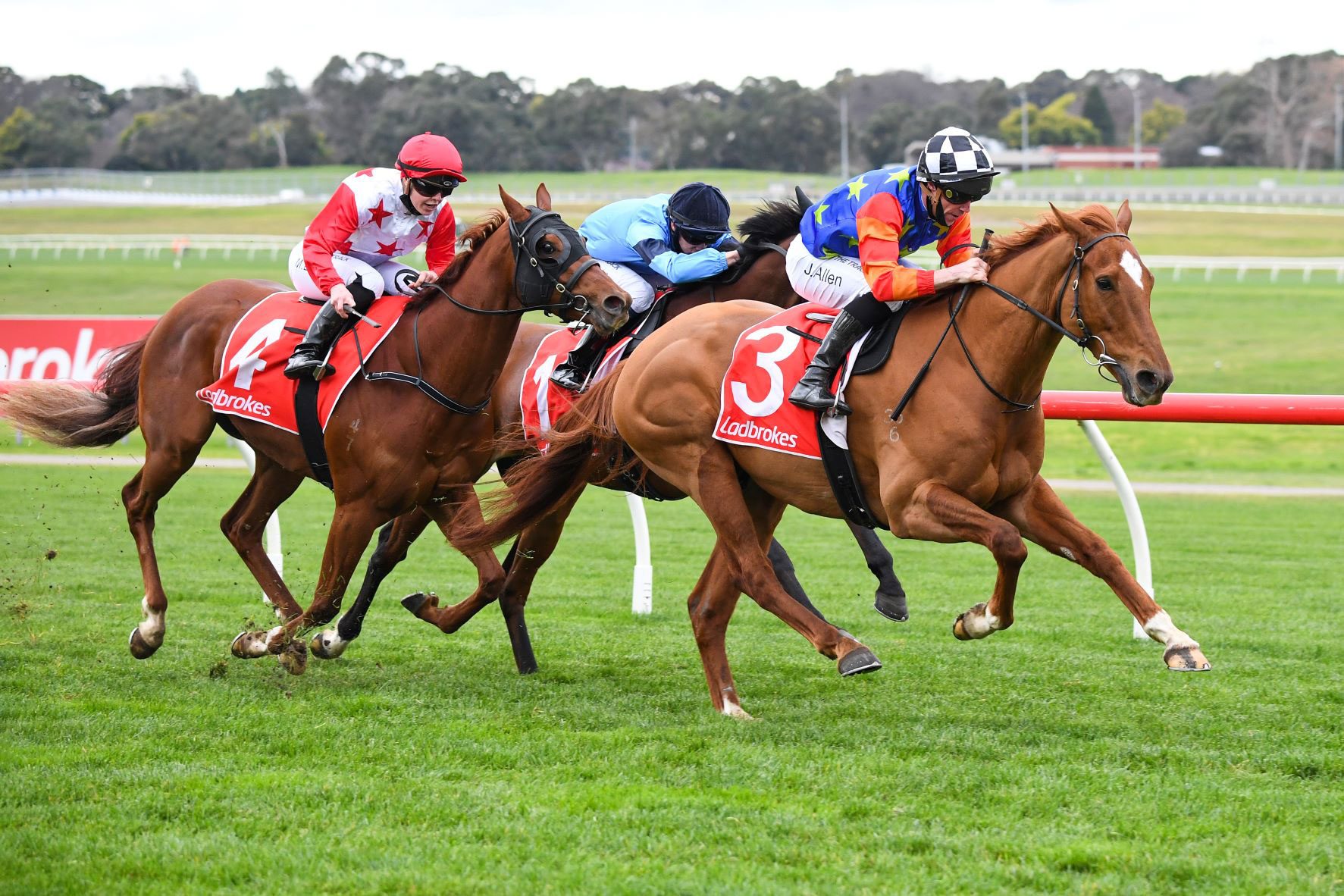 Estimated Reading Time: <1 minutes
Former Kiwi Nikau Spur picked up his fourth career victory when successful at Sandown on Wednesday over 1500m in the hands of jockey John Allen.
David Eustace, who trains Nikau Spur in partnership with Ciaron Maher, said the five-year-old was not perturbed by the gap between runs, having not raced since June.
"He is a funny horse," Eustace told Racing.com. "He does need everything to go his way in preparation to a race and in the run as well. He enjoys a bit of cover.
"He quickens up on slow ground really well, which is probably pretty key."
Eustace believes the variance in Nikau Spur's training has also benefited the gelding.
"He seems to like being down at the beach," he said. "The team have done a great job down there with him. He has been coming into the stable and spending some time at Caulfield as well. The bit of variety really helps too."
Eustace said Nikau Spur appreciates a bit of give in the ground and finding suitable conditions will be key going forward.
"He just doesn't want it really firm," Eustace said. "This time of year is just about okay, but to race on a firm track at Flemington in summer, he didn't like that. We have probably got to pick our way a little bit, but he could travel up to Sydney as well.
"It's been seven weeks between his last run and today so it shows he doesn't need racing to keep him up to the mark. We can be patient and tick him over and he is going to go up a bit today and it will be lovely if we can find a 78 over a similar trip."
Nikau Spur has now won four of his nine starts, three of those in partnership with Allen, who echoed Eustace's sentiments.
"He is a funny horse," Allen said. "He can be very good when he is good, and then he throws in the odd bad performance.
"The key maybe is that he needs to be fresh and I thought it was a good win there today.
"He definitely has the ability if he can turn up in the right order to win a Saturday race. I am sure they will be looking for something like that."
Nikau Spur was initially trained in New Zealand by Rosie Buchanan for whom he placed in his only raceday start at Awapuni before he caught the eye of Maher and Eustace' bloodstock manager Will Bourne, and a deal was negotiated to secure the talented galloper.