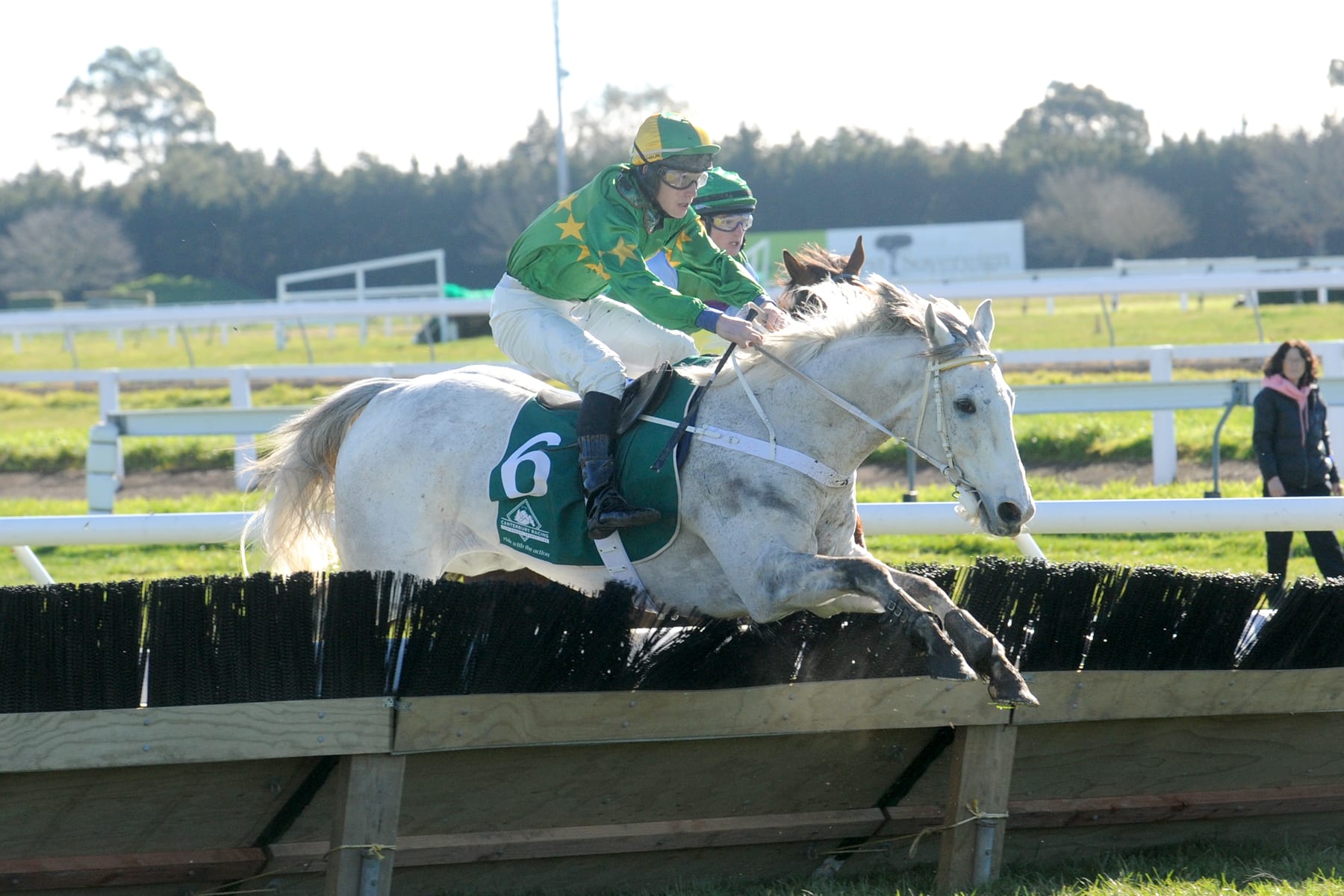 Talented jumper Jackfrost may not be lost to racing just yet. The recently crowned New Zealand Champion Jumper was all but retired after injuring a suspensory ligament when campaigning in Australia earlier this year, but there are positive signs after recent stem cell therapy. "He's had a stem cell plant done," said Brian Anderton, who trains the gelding in partnership with his son Shane. "He is only nine, so it doesn't matter if he doesn't get back to the races this season, there is still another season after that."
While Anderton is upbeat about Jackfrost's possible return he said the gelding's welfare is their top priority. "He's at John Howe's place, he owns him (as part of the Frosty's Shoutin The Beers Syndicate)," Anderton said. "He's up there at the moment and he went ahead and got that done (stem cell therapy). They are going to give him a scan shortly just to see what progress it is making. "If the diagnosis and everything is alright we will give him another go. He had never been lame, so that's something.
"It's a sit and wait thing. We have just got to go on what the scans say. John is a top trainer and he can put him on the jogger behind the cart and jog him for a couple of months. "We will just watch the progress from there."
Jackfrost was crowned New Zealand Champion Jumper at the New Zealand Thoroughbred Horse of the Year Awards in Auckland on Sunday and Anderton was delighted with the accolade for his jumper. The son of Gallant Guru, who was bred by Anderton and his wife Lorraine, won three of his eight starts last season, including the Grand National Hurdles (4200m) and Great Northern Hurdle (4200m).
His win in the Great Northern Hurdle was a highlight for Anderton as it had eluded the veteran trainer for many years. "It was great for Shane, but it was always one of my ambitions to win a Northern," Anderton said. "I got placed in steeples and hurdles, but I couldn't win one. But he bagged that for us, so that was a hell of an achievement for me at my twilight."
Anderton had another great result on the weekend with Wise Men Say winning the Great Northern Steeplechase (6400m) at Ellerslie. Anderton co-bred the son of Yamanin Vital and he was delighted for trainer Raymond Connors who owns the gelding with his father Mark. "We had a great thrill out of the Great Northern," Anderton said. "That was the seventh Great Northern Steeplechase win that goes back to Princess Mellay. "It was great for the horse himself, and (his sire) Yamanin Vital. It is also good for the Connors. They have been great supporters over the years and it's nice to see them getting rewarded."