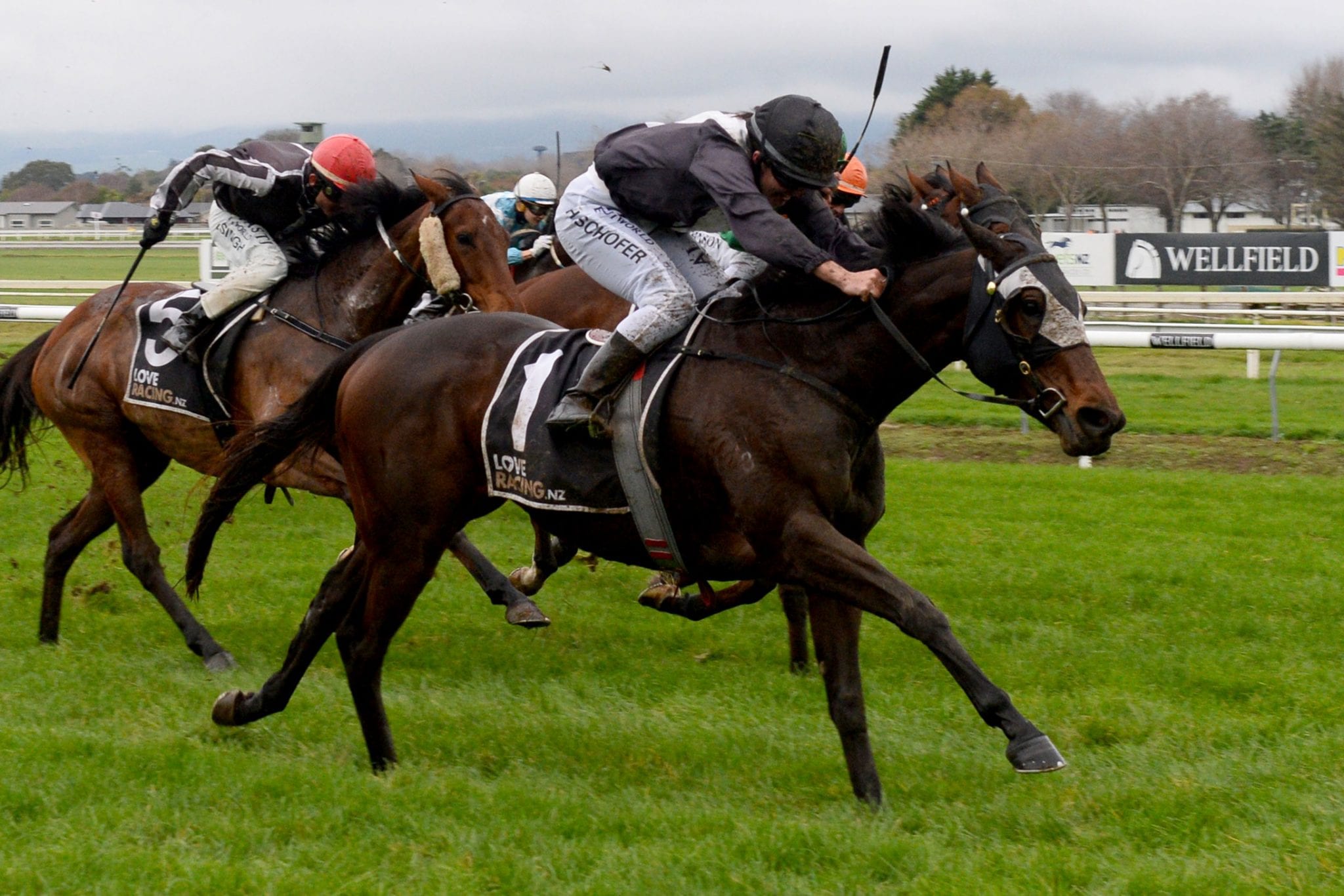 New Zealand trainer Marilyn Paewai starts to lick her lips when she sees a Heavy11 track come up for her mare Rosewood.
The wet track specialist has recorded nine of her 10 wins on Heavy tracks, and Paewai is hoping to add another when she lines-up in the King of Comedy at Novara Park North Island Challenge Stakes (1400m) at Trentham on Saturday.
The track was rated a Heavy11 on Tuesday morning and the Taranaki trainer is hoping it will remain so ahead of the weekend.
"That Heavy11 is like telling me I have won a bar of chocolate," quipped Paewai, who owns and trains the seven-year-old.
Rosewood was runner-up first-up over 1400m at New Plymouth earlier this month and Paewai admitted to feeling a sense of relief following the race.
"She is a rising eight-year-old and you can't help but hold your breath a little bit when they are first asked a question and that they are going to come back," she said. "But I have been really pleased with her."
While Rosewood failed to post a victory last year, Paewai said the disruption to the racing calendar as a result of the COVID-19 lockdown meant the wet track specialist missed the prime winter racing months.
"We couldn't get a track that suited us," she said.
Looking ahead after the weekend, Paewai would like to gain a stakes victory with her mare, who has been stakes-placed on four occasions.
"Our main aim is to try and win a Group Three," she said. "But our first stakes target will be at Wanganui next week in the AGC Training Stakes (Listed, 1600m), she has just got beaten in it a couple of times."
A trip south in a couple of months remains on the cards to contest the Group 3 Winter Cup (1600m) at Riccarton, a race Rosewood finished runner-up in two years ago.
While Paewai thoroughly enjoyed that trip, she subsequently suffered a stroke and said it was a tougher ask heading south last year.
"The first time we went down I enjoyed it and then I had a stroke, so I struggled with it the second time," she said.
"I flew down and it was alright, but I was a little bit confused with things and your brain scrambles things a bit (after a stroke).
"I have recovered and I can think a bit straighter now.
"The people are so lovely down there. David Walsh is such a help and Mike McCann allowed us to use the Mudhoo brothers to ride work for us. They are so helpful.
"It is a big step for me going down south with a horse. I have been away with pony club champs with my granddaughter, but I have always tried to race in the North Island.
"But I will have to try and get there again."
Paewai admitted it has been tough since her stroke, but she has been well supported by her family and local trainers Allan Sharrock and Debbie Harris.
"I was pretty lucky," she said. "One-third of my brain shows up as blank, so while I wasn't paralysed I am still inclined to put things back-to-front at times, but I have recovered really well.
"I find in a crowd with a lot of talking, I struggle to keep up, and racing I have found I see better with my own eyes rather than binoculars anymore, so that's really weird.
"I am not allowed to drive, so that is really inconvenient because I used to drive the truck to the track all the time and now my husband has to do it. I have just got to move on. I am really well though.
"Debbie Harris has been looking after her (Rosewood) and we have been leaving her at the track at New Plymouth and we just go in in the morning."
Paewai bought Rosewood out of Bradbury Park's 2014 New Zealand Bloodstock May Sale draft as a weanling for NZ$4,000, and she has gone on to win 10 races and more than NZ$270,000 in prizemoney.
The pair have become inseparable over the years and Paewai said she would have been lost without Rosewood while recovering from her stroke.
"If I hadn't had her I think I would spend a lot of time dwelling on things that will only drag you down," she said. "She is such a character of a horse."
Rosewood remains Paewai's only horse in work, and she said her time as a trainer will likely come to an end when Rosewood eventually retires.
"I might come to an end with training when Rosewood retires, but I still think she has another winter in her next year," she said.