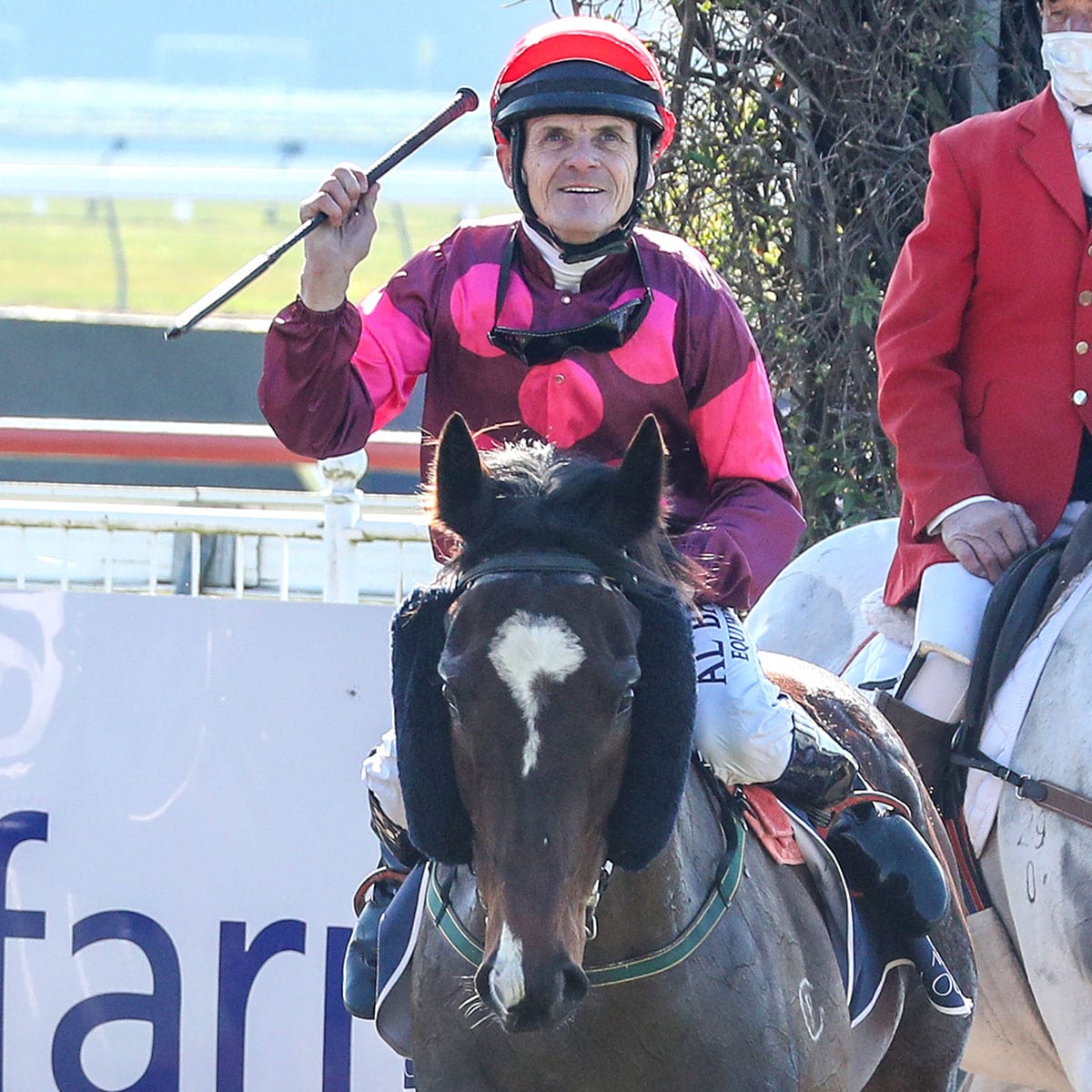 Estimated Reading Time: <1 minutes
New Zealand jockey Terry Moseley isn't looking forward to the travel he's facing in the coming days but he says it will all be worth it if he can guide Gigolo George to success for an old friend at Ruakaka on Saturday.
The Kenny Rae and Krystal Williams-Tuhoro-trained Gigolo George will tackle the Mountfield Quarry 1200 at Ruakaka but first Christchurch-based Moseley will drive four and half hours each way to ride at Wingatui on Friday.
Moseley has six rides at Wingatui aboard Transcendent, Irish Hi, Midnite Kaos, Darci Vino, Castle Black and Kapalka before he heads north for three rides at Ruakaka – Apatchee Power, Van Diesel and Gigolo George.
"I'll ride a few there for Kenny but the main reason for going is for Gigolo George," Moseley said.
"A mate of mine, Kevin Neilson, owns him. I was best man at his wedding and we go back 40-odd years to our days at Hawera High. I should probably be sharing in the ownership with him, not riding for him, but I'm still enjoying riding and I'm looking forward to riding him.
"It would give me a real sense of achievement if I could win on Gigolo George. I got a real buzz winning on him at Riccarton last year. He beat the likes of He Kin Fly and Signify that day."
Swiss Ace four-year-old gelding Gigolo George has won twice in 10 starts and drops back to Rating 74 company after rushing home for third in the 1200m open handicap at Ruakaka last month.
"He got home really nicely up there the other day too, broke 34 seconds for his last 600m, so he should be a good chance again," Moseley said.
On his Wingatui rides, Moseley was most looking forward to Darci Vino in the Pure Champion At Willow Glen Stud 1600, having guided the Darci Brahma four-year-old to his maiden success on the course last start.
"He's the pick of my rides. He was very impressive the start before when he ran second and I was pretty confident he could win. He did it nicely and on the strength of that, he should be a good chance again."
Moseley, 53, has enjoyed another fruitful season, his 38 wins having him 18th on the national jockeys' premiership and steadily climbing to 1154 wins in New Zealand, 22nd on the all-time list, having recently surpassed Michael Walker's tally of 1142.
"I've had a really good season. I've had a bit of a lull lately with the wetter tracks but I'm still enjoying it and the mind and body are still willing," he said.
"I keep looking at the guys ahead of me. I'm 22 wins behind Garry Phillips and just over 100 wins behind Grenville Hughes. Whether I carry on that long to get that far, who knows, but these are the little goals I set myself along the way."