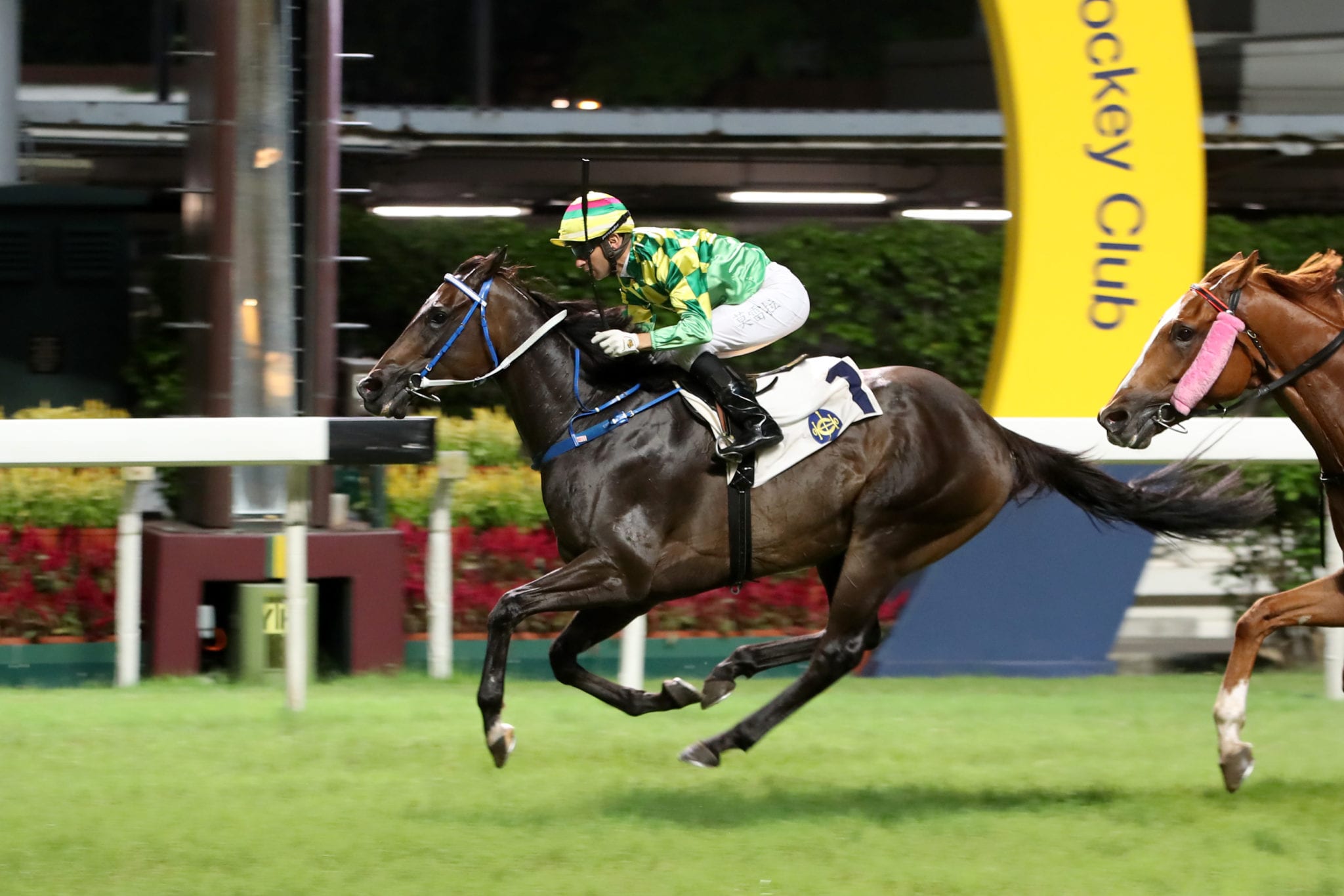 Joao Moreira got the boost he'd been looking for at Happy Valley on Wednesday, 10 June, teaming up with Caspar 'King of the Valley' Fownes to nail a much-needed double.
The Brazilian entered the arena four wins adrift of championship leader Zac Purton and that widened to five when the reigning champ took the opener. But with the Australian unable to add to that early score, Moreira hit back with two wins that narrowed the gap to three, with the tally running 129-126 in Purton's favour.
Moreira kicked off aboard Sky Darci in section one of the Class 4 Renfrew Handicap (1200m) and backed up one race later with Green Luck in the Class 3 Lancashire Handicap (1650m). Moreira and Fownes have seven wins from 32 pairings this term, a strike rate of 22%.
"It was a great ride on Green Luck," Fownes said. "We studied the race and we knew if he jumped well he could go forward and Joao's nailed it a treat, he's crossed from gate seven and been on the leader's back all of a sudden, which has made things a lot easier for him."
Green Luck shouldered top-weight of 133lb, having dipped into Class 3 for the first time since May last year, as Moreira took his record on the Street Cry five-year-old to two wins from three rides.
"The drop in class made a huge difference, he's been very good in this class before, he's won multiple times and he didn't disappoint again. He's a nice horse and I've been quite lucky with him because I haven't ridden him often but I've won a couple on him, so I'm pleased," Moreira said.
Green Luck never looked like troubling his own 1650m course record but worked hard along the inside rail to outpoint Alpha Hedge (121lb) by three quarters of a length.
"He's a funny horse – on his day he's pretty smart but he mixes his form a bit," Fownes said. "He can throw in a few average races and then when he wants to get his mind on the job he's competitive; it's all just in his head and I saw that the day he arrived. But for all that, he's done well, he's won four races and he still holds the course record."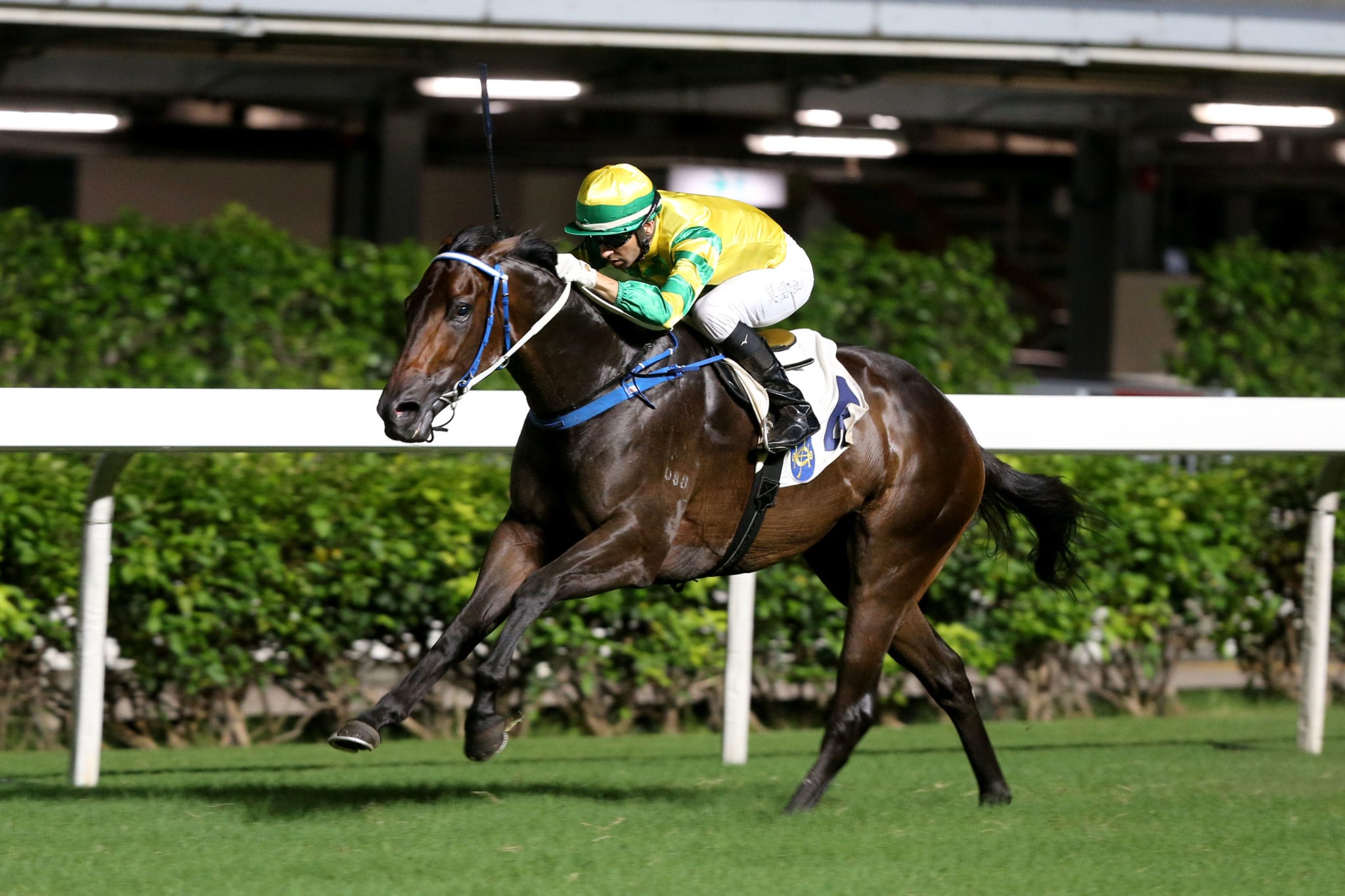 Fownes and Moreira were on the ball with Sky Darci's tactics too. As it happened, the +120 favourite was well ahead of his rivals and quickened to a two-length success.
"I said to Joao 'don't hassle him early, just let him find his feet, I think he's the best horse in the race'. It didn't look a strong race on paper and hopefully now the handicapper doesn't destroy him. These young horses, they need to slowly earn their points the right way," Fownes said.
Moreira was taken with the three-year-old, who earned his second win at just his fourth outing.
"He's a nice young horse with a bright future – it's hard to say where he'll get to but there's no doubt he's better than this class," Moreira said.
Purton gained his victory on the Paul O'Sullivan-trained Harrier Jet in section three of the Class 4 Renfrew Handicap (1200m).
While Moreira is locked in an unyielding battle with Purton, Fownes has a side contest going on with trainers' premiership leader Ricky Yiu. Fownes prides himself on being the leading trainer at the Valley but Yiu moved to within one win of his current season's bounty when Eternal Harvest took race four.
"Good luck to him!" Fownes said after Sky Darci's success, with a jocular look that said 'not on my watch'. Then came Green Luck and a three-win cushion – Fownes now has 28 wins at the city track to Yiu's 25.
Yiu's steady Harvest
Eternal Harvest's victory in the Class 3 Durham Handicap (1000m) kept Yiu ticking along at the top of the standings and maintained his five-win lead over next-best Francis Lui, who was also on the mark.
"I'm still keeping the faith but this win doesn't give me any more confidence," Yiu said. "There are still nine meetings to go, so there's time for someone to catch me – anything can happen."
Eternal Harvest's second win at his fifth start came seven and a half weeks after his last run.
"He's been to Conghua and that's helped him; like a lot of horses that go there, he's more settled now," Yiu said.
"Vincent (Ho) held the horse when the pace was fast in the early part of the race. He led all the way when he won before but this time he enjoyed chasing them and he's improved since the last time he ran."
Eternal Harvest's previous success was at Sha Tin over 200m farther but Ho believes the minimum dash suits the Smart Missile three-year-old.
"It was a pretty good win," Ho said. "His last run was disappointing, he felt weak, but today he was a totally different horse. I think Ricky freshening him up helped the horse and 1000 metres suited him – he can do it at 1200 but the 1000 metres suits him, the pace is on and he's got some early pace."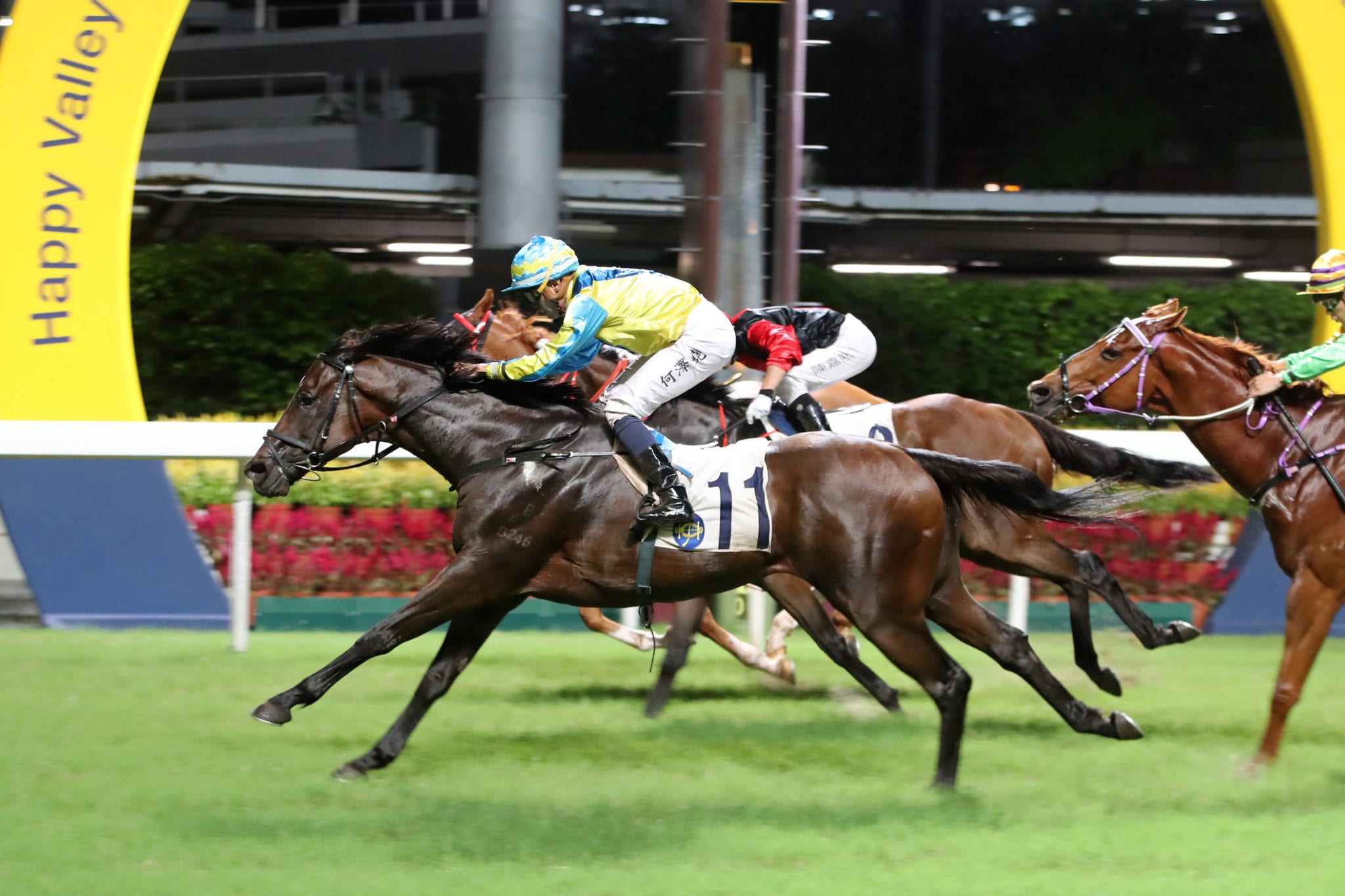 The rider sealed a brace when he launched the Lui-trained Massive Pocket (119lb) fast and late down the middle of the track in the finale, the Class 2 Alnwick Handicap (1200m). The +4900 shot ran down the Moreira-ridden Hong Kong Win (129lb).
Tony Cruz kept Yiu and Lui within range thanks to California Rad winning the Class 3 Hereford Handicap (1200m) under Karis Teetan. Cruz has 53 wins and sits third in the trainers' table, six behind Yiu.
Vagner Borges continued his good form to bag a 13th success this term, nine of which have been achieved since the start of May. The Brazilian made all on the Richard Gibson-trained Invaluable in the Class 4 Rhondda Handicap (1800m).
Antoine Hamelin, another rider enjoying a purple patch, took section two of the Renfrew Handicap on the Chris So-trained Master Albert.
Curling Luxury was third at Sha Tin on Sunday but thrived on the quick back-up to win the Class 5 Selkirk Handicap (1650m) under Dylan Mo. The seven-year-old's seventh career win gave trainer Me Tsui his 31st this term but only his second since the end of April.