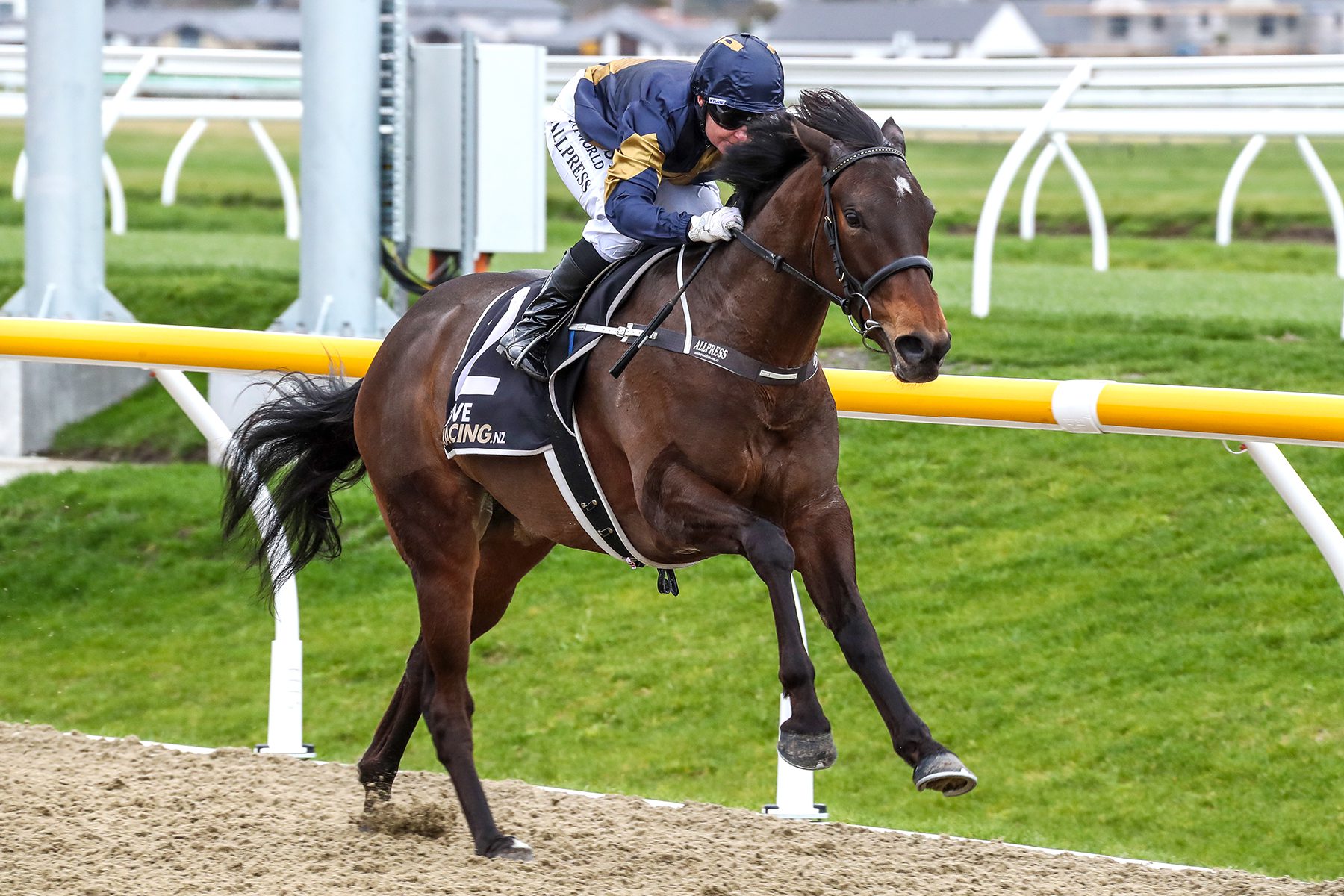 Miss Take's time in New Zealand is limited following the sale of a majority share in the exciting filly on the eve of her effortless debut victory at Riccarton.
The Terri Rae-trained daughter of War Decree strolled to a 9.5 length win in the Ellie Stokes Charity Dinner Maiden (1200m) on the synthetic track on Thursday with rider Lisa Allpress sporting the colours of prominent Australian owner Manoj Wanzare.
The Indian-born and Sydney-based thoroughbred enthusiast had completed a deal the day before to purchase a majority share in Miss Take with Sam Beatson, Matt Shepherd and Andrew Stuart remaining in the ownership group.
Wanzare is a part-owner of 11-time Group One winner Verry Elleegant and has also had previous success with a South Island-trained filly, having enjoyed a holding in the 2020 Listed Canterbury Belle Stakes (1200m) winner Matchmaker.
The daughter of Makfi subsequently relocated from Nick Wigley and Kayla Milnes' stable to Chris Waller in Sydney where she added the Group 3 PJ Bell Stakes (1200m) to her record.
Miss Take's commanding performance at the first time of asking will now set up a possible second Canterbury Belle Stakes success for Wanzare.
"She was absolutely super and she has always showed us plenty of ability and it was nice that everything went to plan and came off like it did," Rae said.
"She will head to the Canterbury Belle Stakes (Listed, 1200m) on September 17 and then we'll take it from there. She could have one more run or go to Australia."
Rae had been expecting Miss Take to produce a special performance on Thursday and was also satisfied with the runner-up finish of stablemate Maryweka.
"Miss Take's obviously very smart and it was no surprise. We thought we would go to the front and keep out of trouble," she said.
"Maryweka was really honest and we thought she could run second. We rode her a little bit quieter, she was head up in her trials and in her only other start race day start and didn't quite finish off."
A half-sister to the Group 3 Winter Cup (1600m) winner Timy Tyler and the dual Listed winner Waldorf, Miss Take was originally leased to Beatson, Shepherd and Stuart.
"She was a filly sitting in a paddock that we saw and they subsequently exercised the right of purchase," Rae said.
Miss Take's winning lead was followed at Riccarton on Thursday by stablemate Astrakhan in the following event, the NZB Insurance Pearl Series Race (1200m).
The daughter of Sweynesse was making her first appearance for the season after following up a debut fourth with two runner-up finishes prior to a spell.
"We ended up running on the polytrack because there has been a lack of grass track racing and our weather has been atrocious," Rae said.
"It's been the wettest on record and even if we had a grass track it would have probably been too wet for them so it was a good kick-off point."
More New Zealand horse racing news