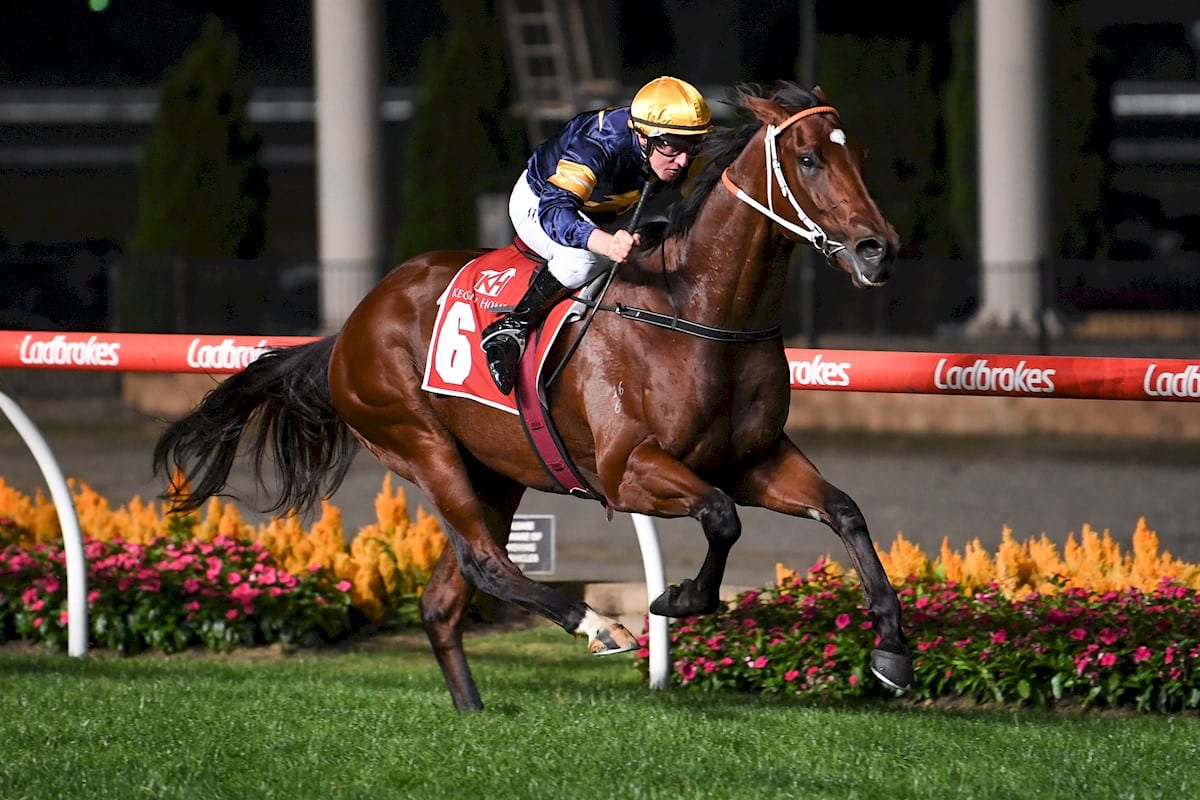 An electrifying turn of foot soon after straightening has catapulted Masked Crusader to an impressive first Group 1 win claiming the William Reid Stakes at The Valley.
The victory prompted the gelding's co-trainer Wayne Hawkes to declare champion Western Australian jockey William Pike should remain in Victoria after claiming his fourth Group 1 win of the season.
The William Reid was Victoria's final Group 1 race of the season and Pike finished equal with Luke Currie for number of wins at the highest level.
After a slow beginning, Pike drove Masked Crusader up to be three pairs back on the inside, sitting behind Pippie and Portland Sky.
On straightening, Portland Sky quickly issued a challenge allowing Masked Crusader to drive up behind the pair.
A narrow gap appeared near the 150m which Pike put Masked Crusader's nose into and 50m later the race was over.
Masked Crusader (+600) went on to win by two and a half lengths from Portland Sky (+1000) with the +340 favourite Libertini a long-neck away third.
"I still can't believe he got that needle eye gap. I've only watched it live, I haven't watched the replay, but there must have been nothing in it," Hawkes said.
After finished third in the Group 1 Canterbury Stakes at Randwick on March 6, Hawkes said it was the right decision to switch the gelding to Melbourne for Friday night's Group 1.
And Hawkes said the victory was a boost for Victorian-based stallion Toronado.
"I am a proud Victorian and it was good for a Victorian horse who was bought out of William Inglis in Melbourne to get the job done," Hawkes said.
"They bought him as a potential stallion but to be fair, they gelded him quick so they deserve what they get."
Pike said he did not expect the turn-of-foot that Masked Crusader showed, but it certainly carried them to victory.
"When I said 'go', he went," Pike said.
"He didn't care about taking a tight run. He said, 'yep, bring it on'.
"He let down that fast I was in and out before they knew I was there."