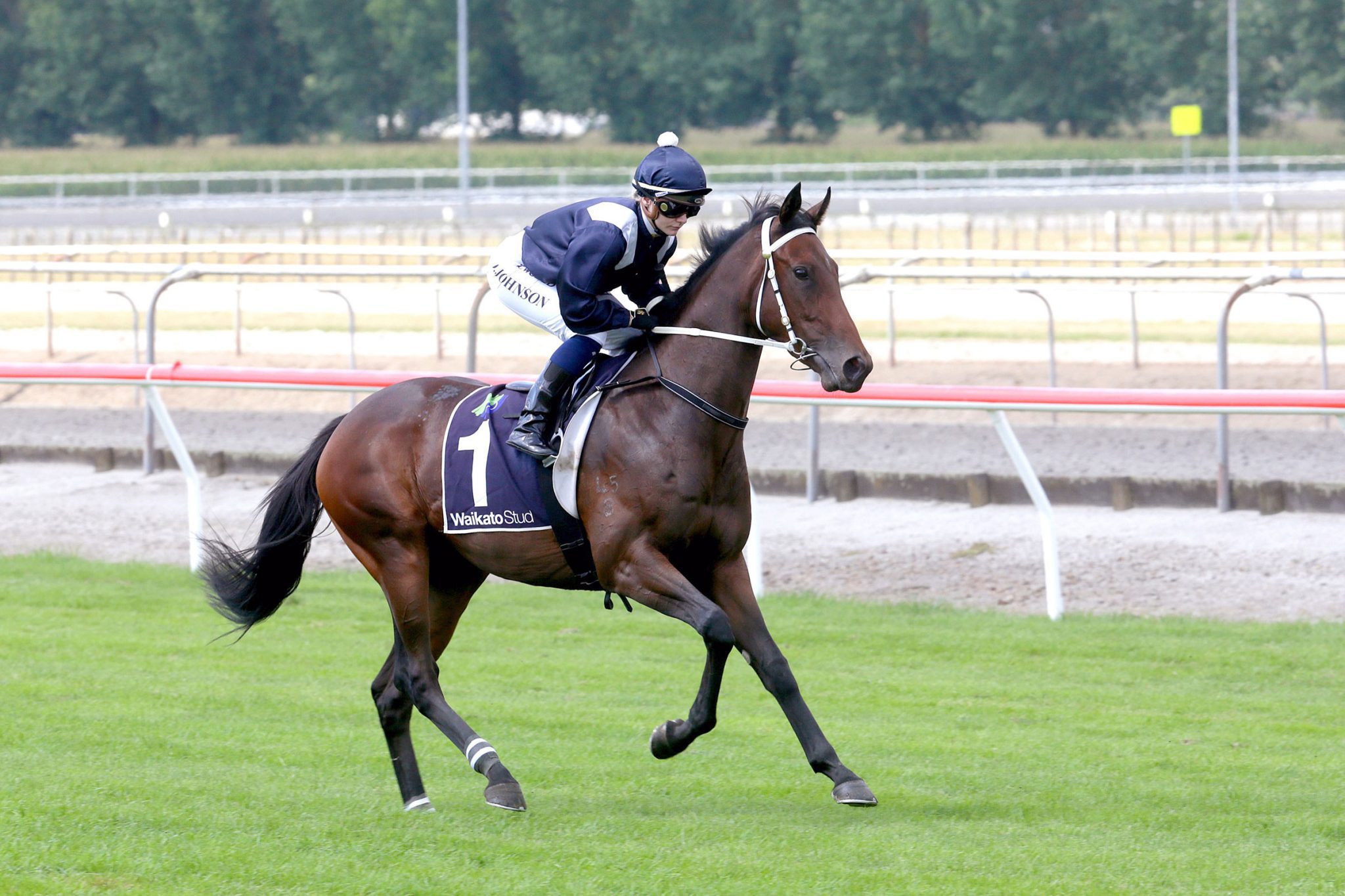 Estimated Reading Time: <1 minutes
Stephen Marsh has no shortage of promising three-year-olds in his Cambridge barn, but he's not deploying too many of them in early spring black type races.
Marsh will send Fonsalette to the Group 3 Hawke's Bay Breeders' Gold Trail Stakes (1200m) at Hastings on Saturday, the next step towards the Group 1 Barneswood Farm 49th New Zealand 1000 Guineas (1600m) at Riccarton on November 13.
He also has a number of potential candidates for the Group 1 Al Basti Equiworld Dubai 49th New Zealand 2000 Guineas (1600m) at Riccarton a week earlier, but he's keeping most of them closer to home rather than aim at the Listed El Roca – Sir Colin Meads Trophy (1200m) at Hastings this weekend.
"It's a long drive to Hastings and the Napier-Taupo Road is pretty winding, so I'd rather not make that trip more than once with some of them," Marsh said.
Among his three-year-olds with the 2000 Guineas in mind are El Vencedor and Hoard the Bourbon, both of which are likely to race at Taupo on Friday.
El Vencedor was second on debut as a two-year-old to Farrenc, who subsequently finished third to Imperatriz in the Group 3 Northland Breeders' Stakes (1200m), but he blotted his record by finishing sixth in a 1300m maiden at Cambridge on September 2.
Hoard the Bourbon has raced just once, running on stoutly from the rear to finish fifth to Mana Nui at Te Rapa on September 4.
"We got it a bit wrong with El Vencedor last start – he raced very fiercely on the polytrack at his last start, so he'll go back to the turf, and if he races well at Taupo he'll go to the Hawke's Bay Guineas (Group 2, 1400m) 15 days later," Marsh said.
"Hoard the Bourbon will race in the maiden three-year-old 1300m at Taupo, and if he goes well then he'll go to the Hawke's Bay Guineas as well."
Fonsalette, who finished fourth in the Group 1 Manawatu Sires' Produce Stakes (1400m) last season, ran third at her first three-year-old start on September 4 and Marsh expects her to improve.
"She needed the run the other day and has bounced out of that really well," Marsh said.
Another potential 1000 Guineas contender is Barbarina, who finished second on debut behind Funny Girl in a 970m maiden at Cambridge. She is likely to be seen next in a maiden three-year-old race over 1200m at Rotorua on September 22.
"If we can sneak her down to Riccarton we will, but she's a very good filly and we'll take each race as it comes."
Marsh expects to take four horses along with Fonsalette to Hastings on Saturday: Vernanme for the open 1600m, Tightlign in the Rating 74 1400m race, Listed Wairarapa Breeders' Stakes (1600m) winner Tabata in the Rating 74 1200m, and Clique in a Rating 65 event.
"Tabata is a black-type winner and she should have some good opportunities this spring. It would be great if we could get her to the Couplands Mile (Group 2, 1600m).
"Vernanme has no set targets but he should go well and there should be some nice second-tier races around for him."