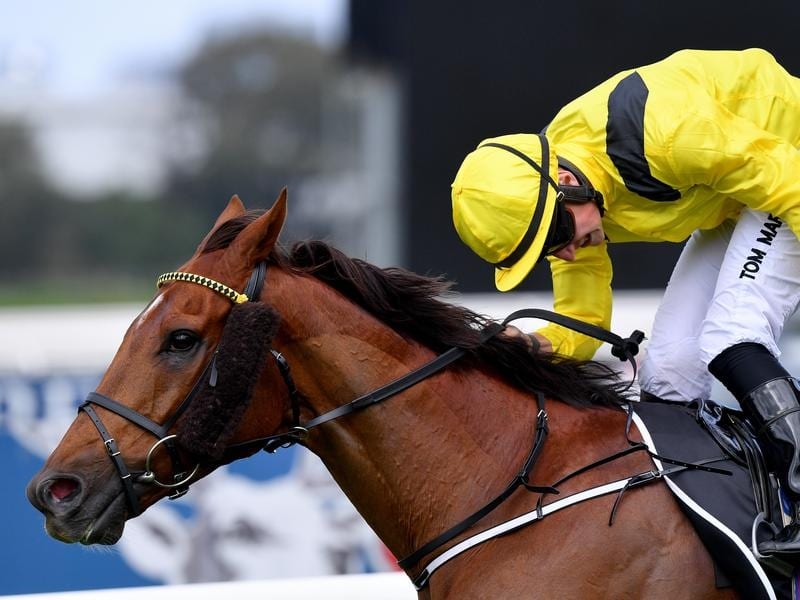 In a race that threatens to overshadow the Golden Slipper, the Ranvet Stakes rematch between international raider Addeybb and local heroine Verry Elleegant already has English jockey Tom Marquand on the edge of his seat.
The William Haggas-trained Addeybb gave Marquand his first Group One win in the corresponding event last year when he edged out Verry Elleegant by a half-length.
Horse and jockey are back in town to chase a repeat result, and to attempt a defence of the Queen Elizabeth Stakes crown they also plundered 12 months ago.
The presence of just five runners in the Ranvet Stakes (2000m) at Rosehill adds to the intrigue, and to the pressure on Marquand and Verry Elleegant's jockey James McDonald with tactics set to be all-important.
Marquand cannot wait.
"These are the races that should be celebrated," Marquand said.
"You've got two heavyweights coming together and whatever side you come out of it, you can't help but respect the fact they're both top-class athletes and clashes are what people want to see."
The pair dominate betting with Addeybb a slight favourite and Marquand says he feels the gelding has improved again since last year.
But he has a healthy respect for Verry Elleegant, who like Addeybb is renowned for her fighting qualities.
"We know he's going to improve on whatever he does Saturday, whether that's good enough to beat Verry Elleegant that's another matter altogether," Marquand said.
"But as long as he comes out of this race well into the Queen Elizabeth, that's the main aim."
Stablemate Favourite Moon has accompanied Addeybb to Sydney and will make her Australian debut in the N E Manion Cup (2400m).