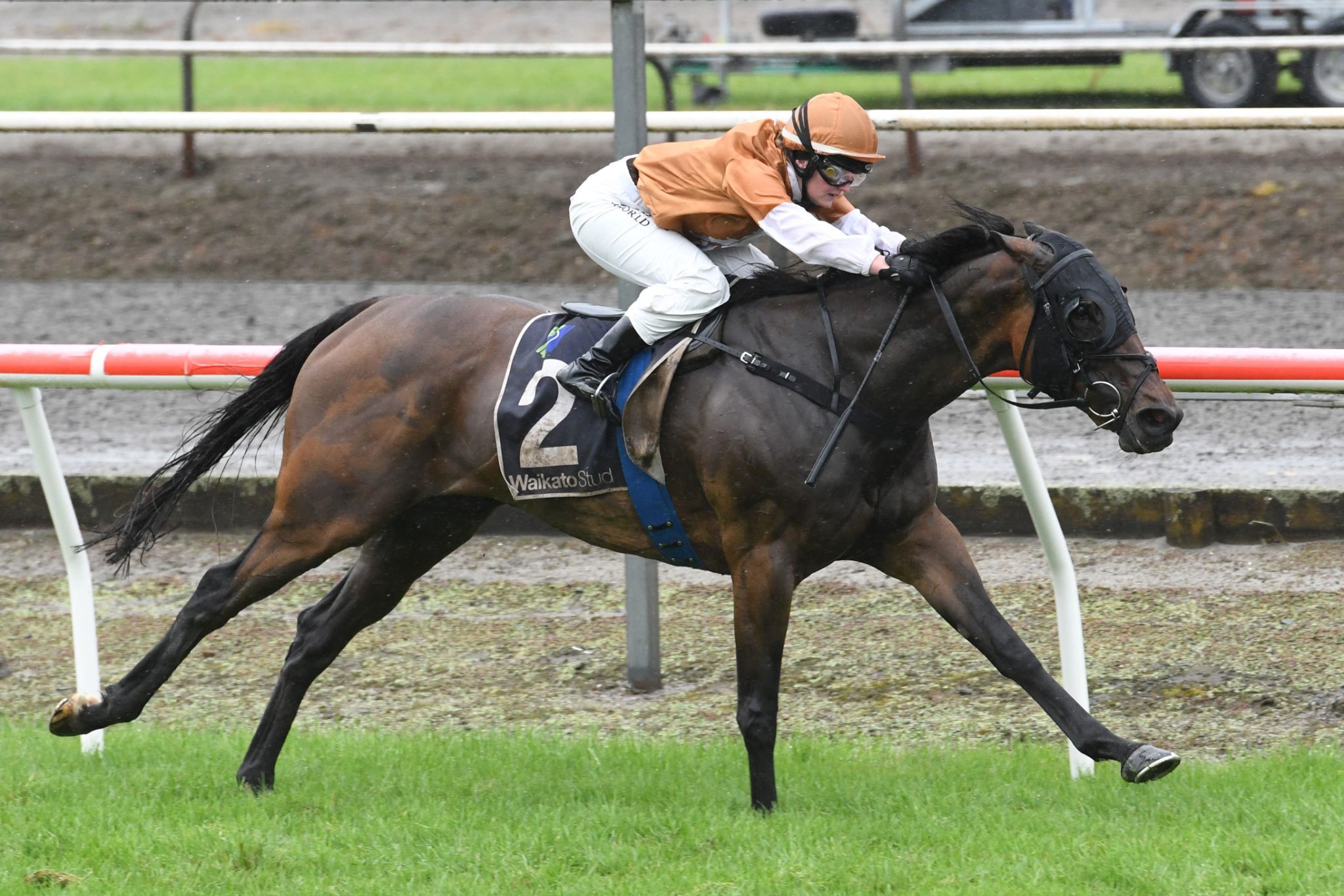 Don't be surprised if Cherry Lane shows sharp improvement when she contests the feature at Tauranga on Saturday.
The Redwood mare had her first race in six months in an open 1200m handicap at Te Rapa last weekend, looming up on the turn before running out of condition in the straight to finish seventh while conceding weight to most of the field.
She backs up this weekend in the Listed Team Wealleans Tauranga Classic ITM/GIB Sprinters' Winter Championship (1400m), this time at weight-for-age for fillies and mares over 1400m.
She potentially faces some good mares, notably Jodelin Gal and Secret Amour, but her Ardmore Lodge trainer Nick Bishara is confident of a much-improved showing.
"We didn't get a trial into her for this campaign so last Saturday's race acted like a trial for her, and she's improved out of that immensely," Bishara said.
"Unbelievably she's come back as a seven-year-old mare better than ever, when usually they're on the decline at that age."
Cherry Lane, who will be ridden by Sam Spratt on Saturday, has won 10 of her 36 starts, all on rain-affected ground, and Bishara said this preparation was likely to be her last.
"She's sound as a bell, and we're very happy with her," Bishara said.
Other Tauranga contenders for Bishara include Rising Road in the Seeka Kiwifruit Cup (2100m), and Rising Ransom in the Aongatete Avojects Handicap (2100m).
Rising Road also ran at Te Rapa last weekend, finishing a close second in a Rating 74 event over 2100m, and there is a chance she will be held back for the following weekend.
"She was very brave and pulled up really well after that run, which was amazing because it was a really tough slog at Te Rapa last weekend," Bishara said.
"I would like to start her this weekend, because Selva Verde's going to Ruakaka next weekend and I'd rather the pair didn't clash there, but I'll speak to the owners to see what they think. If she backs up I think Rising Road can win this week."
Rising Ransom hasn't shown much in four starts this campaign and hasn't filled a place since winning at Te Rapa on September 4 last year, but Bishara said he can improve at Tauranga.
"He's been schooling, doing pony jumps, and he's on the improve. He came back a bit burly and we're only finally getting him right," he said.
"I do think he's destined for a jumping career but I think he can still win another race on the flat."
If Rising Ransom does go jumping he'll join the stable of Kevin Myers, who also has another notable Bishara horse in his stable in Verry Flash.
He was sent to Myers with jumping partly in mind but the move has helped his flat career as well, with Myers producing him to win the Listed Rangitikei Gold Cup (1600m) last month.
"He was getting a bit lackadaisical and going through the motions here, and I could see in his attitude that he needed a bit of a change-up," Bishara said.
"We thought that he's by Zed, a stamina-type of horse, and how can you knock Kevin Myers, so it was worth a change and he's all the better for it."
Bishara said Verry Flash could end up starting in the Taumarunui Cup (2200m) on July 30, though he could end up taking on Rising Ransom and Cherry Lane there.
As well as the link with horses being sent to Myers, Bishara said some of his staff had gone to the Wanganui horseman for some education and had come back much the better for it.
"I've got a young apprentice here that I'm going to send down there. He does a terrific job with apprentices just going back to the basics. There's a lot of apprentices that have gone down there and come back and been different riders," Bishara said.
"I don't think Kevin gets enough appreciation for what he does bringing young people through."
One horse Bishara won't be benefitting financially from any more is 11-time Group One winner Verry Elleegant, who he sold his share in after the mare's majority owners decided to transfer the mare to French trainer Francis-Henri Graffard for a European campaign.
However, he will be keeping a very close eye on the mare, who began her racing career from Bishara's stable.
"I love the mare. You've just got to walk into my house and you'll see that – it's adorned with Verry Elleegant photos, and I'm lucky enough to have had the saddlecloth from her Melbourne Cup that James McDonald and Chris Waller signed adorned on my window," he said.
"How many people get to that pinnacle? She's a freak, and I wish her the very best."
More New Zealand horse racing news