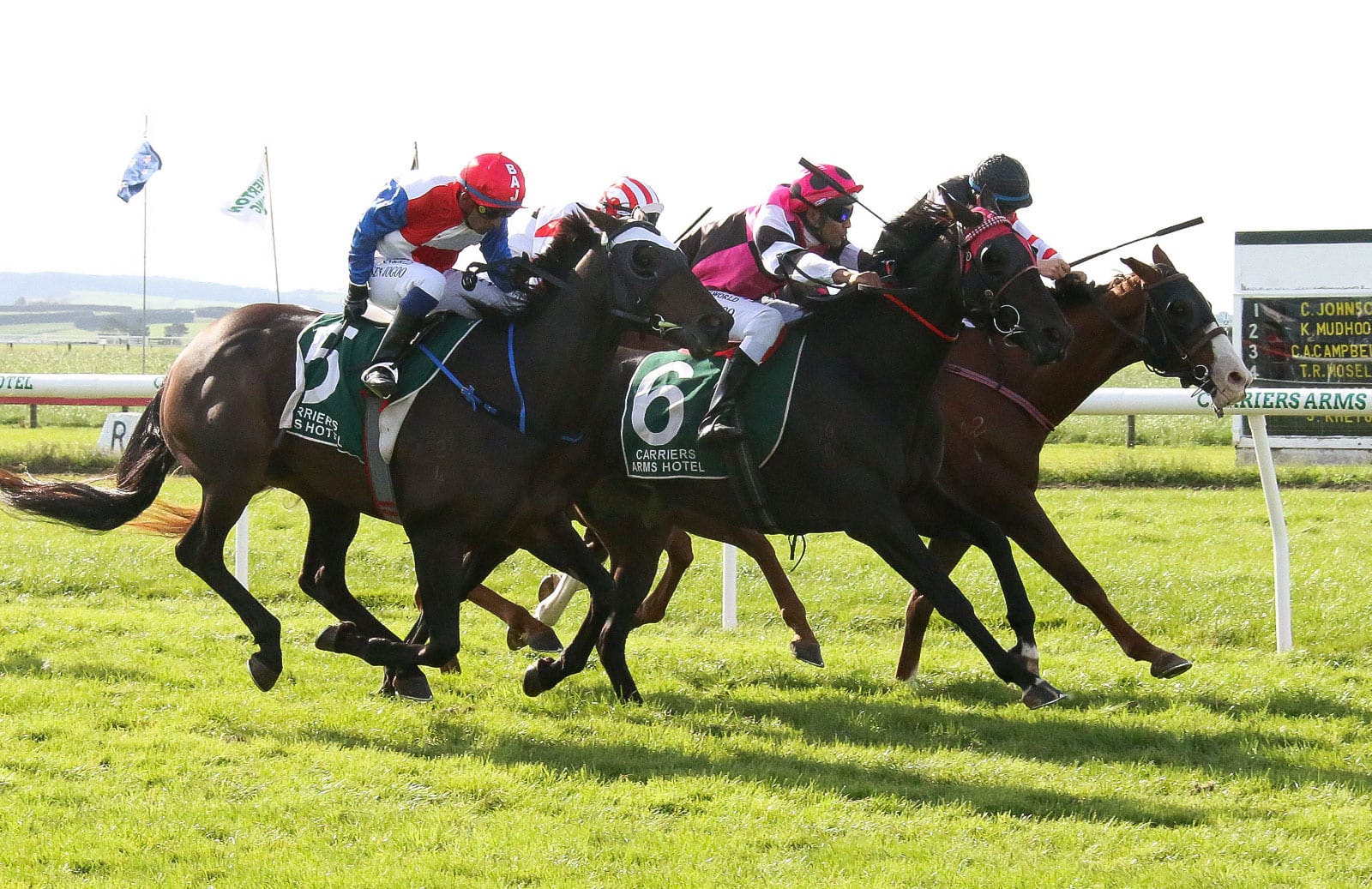 Estimated Reading Time: <1 minutes
Riverton trainer Kelvin Tyler has a team of up to ten runners primed for the last South Island race meeting of the current season next weekend, as he and daughter Aimee try to capture the title of leading South Island-based trainer in 2020/21.
The Tyler twosome are currently tied with the Riccarton-based Michael and Matthew Pitman stable on 56 wins for the season, with the Riverton-based Tylers keen to pip the Pitmans at the post.
The Oamaru meeting on July 25 is the last opportunity for both stables to secure wins for this season, with Tyler taking the opportunity to try and secure the title while also putting the finishing touches on his team members that will compete at the lucrative Riccarton Winter Carnival in early August.
"We are definitely going to Oamaru as we'd love to take that South Island trainer title this year," Tyler said.
"We've had a year that is beyond our expectations and if we could get up and knock off Pitty then it would just put the icing on the cake.
"It's actually bloody tough at this time of the year as there are just so few opportunities in the South.
"There are only four South Island meetings in July which is really frustrating when you see all the racing they are getting in the North.
"It also means we do a lot of travelling which is tough on everyone. I think we had a 12-hour return trip to Timaru on Friday and it was 14 hours to Ashburton the week before that."
Tyler did have plenty to smile about as the stable picked up a winning double through Zac Black and Ringadingding at Timaru on Friday, with stable apprentice Savish Khetoo aboard both horses.
"The trip home from Timaru was a lot easier after we won the two races," he said.
"Savish did a great job on both horses and he is a real asset for our stable.
"He's been with us about seven or so months and is well-liked by everyone.
"He is dedicated, does his homework on his rides and I think he has a real future ahead of him."
While Tyler was enjoying a sunny day in Riverton on Sunday morning, he was hoping a stretch of fine weather might dry up the Oamaru track for racing next weekend.
"It's a beautiful day down here today, but we have had plenty of rain lately," he said.
"I know they have also had plenty at Oamaru which would make it a pretty testing surface.
"I actually hope they get some drying as I think our team would appreciate that.
"We've got several that are getting ready for Riccarton, so I don't want to flatten them on a deep track, but they need to get a run in to have them at their peak for Christchurch."
While winning the Listed Riverton Cup (2147m) on his home track rated as one of the highlights of the season for Tyler, he also nominated a pair of non-winning efforts amongst the standout runs from the stable.
"Winning a big race on your home track takes a lot of beating, but I was probably just as pleased with a couple of other performances to be honest," he said.
"We ran fourth in the Thorndon Mile (Group 1, 1600m) on Wellington Cup Day with Tobilicious, which was a hell of a thrill after he had also finished second in the Coupland's Bakeries Mile (Group 2, 1600m).
"Being competitive in those sorts of races meant a lot to us and I'm hoping we can do the same again next season."