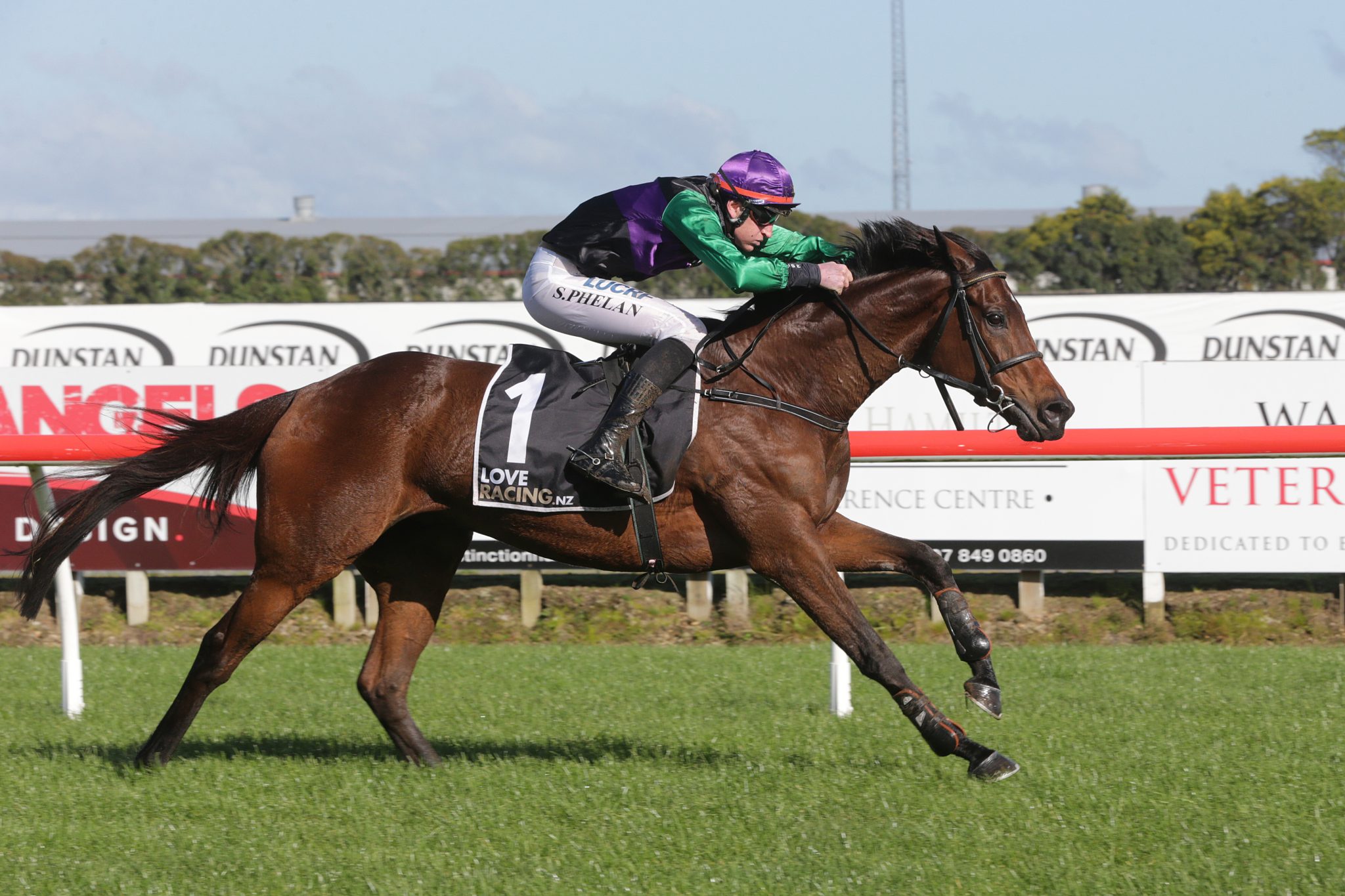 A tip off from leading jumps jockey Shaun Phelan has proven to be a lucrative buy for Cambridge trainer Diana Kennedy.
She was looking for a horse last year and Phelan put her onto retiring trainer Ernie Griffiths who was keen to part ways with his Raise The Flag maiden, Kajino.
After viewing some of his race replays, Kennedy thought he was worth a punt and he has now developed into one of the country's most promising jumpers.
The eight-year-old has won two and placed in two of his four hurdle starts, including a runner-up effort behind star jumper The Cossack in the Hawke's Bay Hurdle (3100m) last month.
Kennedy said she took a lot of confidence out of that run and was pleased to see him go one better last start when winning the Doug Morris Hurdle (3200m) by 4-1/4 lengths in the hands of Phelan.
"He has been in great form," Kennedy said. "Shaun read that race well and he was still under a hold, and he didn't touch him with the whip, which was good.
"We took a bit of confidence out of his run behind The Cossack at Hastings. That was his first open race, so we didn't really know what would happen.
"After that run I thought 'we must have something good here'."
While he is making waves as a jumper, Kennedy said that wasn't the reason why she bought him.
"I didn't really buy him as a jumper, I thought I would just see what happens," she said.
"Caroline, my daughter, taught him to jump and it turned out he had a bit of ability as a jumper. She schools him as well and rides him in trackwork."
Kajino will be out to continue his good run of form when he contests the 4 Square/Dickie Direct Open Hurdle (3000m) at Waverley on Sunday and Kennedy said he is bright heading into the weekend.
"He came through his last race well and he has been working well, but you just don't know what will happen in a race," she said.
Progeny of his sire Raise The Flag have been a hot commodity across the Tasman, with the likes of Ablaze dominating their jumping features, however, Kennedy said she hasn't fielded too much interest in Kajino from offshore.
"He is eight now, so I don't know if age has put them off. He hasn't had many runs, that is the thing," she said.
"But I am not worried if I don't sell him."
A trip across the Tasman could still be on the cards for Kajino, with Kennedy contemplating taking her gelding to Australia herself.
"Next season I might consider taking him over to Australia," she said.
While jumping targets are an obvious aim, Kennedy said a race like The Jericho Cup (4600m) could be an option.
"He is good on the flat as well, so he has got some speed there," she said.
"Last season I only ran him over 1600m. I tried him over 2100m, but he blew out. He seems to cope (with further distance) since we started jumping him, so a race like The Jericho could be a possibility."
But there is plenty of water to go under the bridge before then and Kennedy is eyeing northern jumping features with her charge as more immediate targets.
"As long as he comes through racing alright, I would say he will be going to Pakuranga (Hunt Cup) and maybe the Great Northern Hurdles," she said.
Kennedy is also looking forward to heading to Waverley with Zedman, who will contest the Forest 360/Ultra Scan Open Steeplechase (4000m).
"He just keeps on grinding that horse, he doesn't have a sprint, so when they sprint, he can't," Kennedy said of the 10-year-old son of Zed.
"He is very honest and as long as things go his way he is alright, but you just don't know with him, but he has been working well."
More New Zealand horse racing news