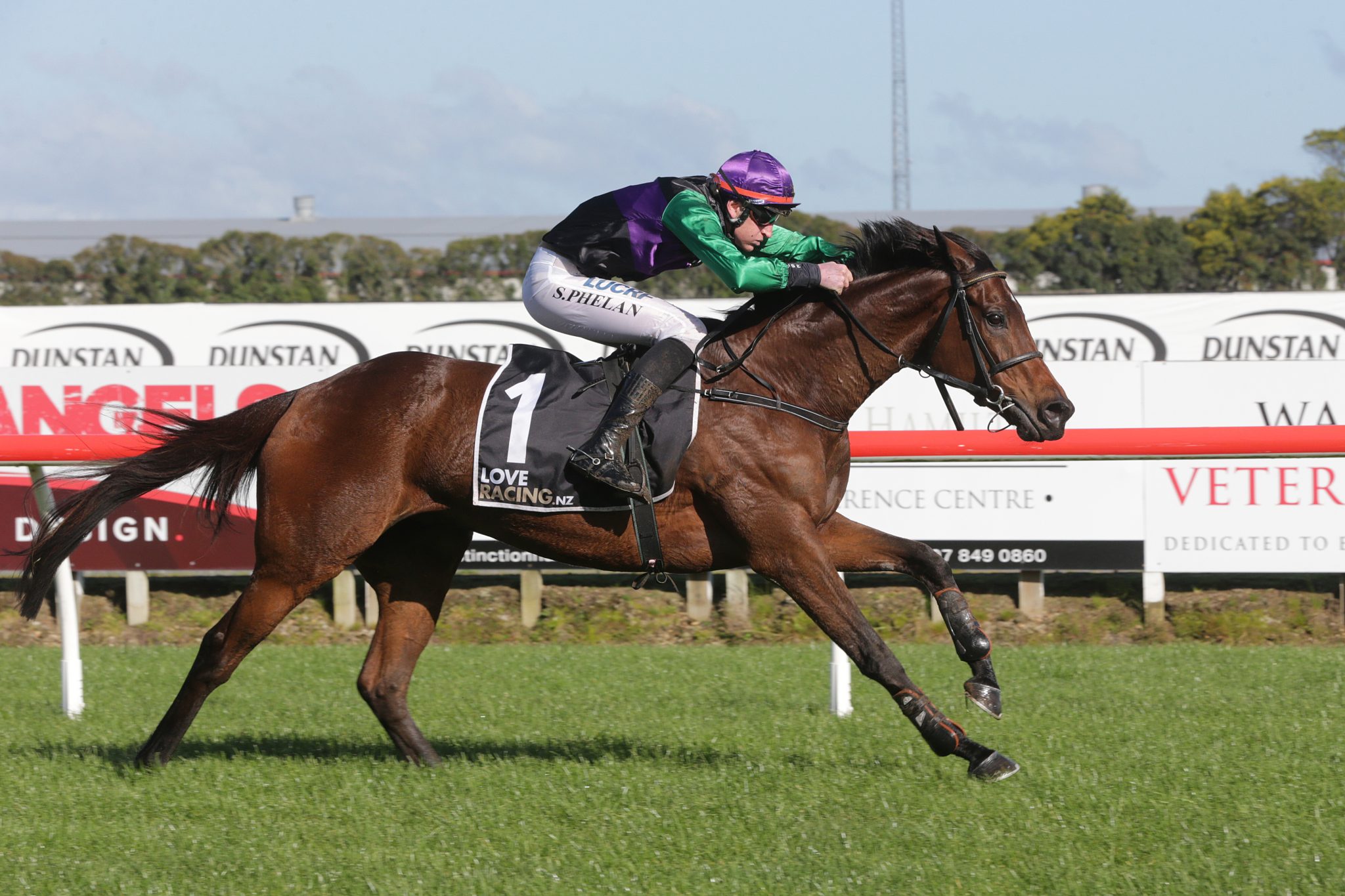 Promising jumper Kajino impressed plenty of good judges when he produced an impeccable display to post his second win over fences when he took out the opening event at Te Rapa on Saturday.
The rising eight-year-old son of Raise The Flag provided jockey Shaun Phelan with an armchair ride throughout as he measured his fences perfectly to draw clear in the home straight to win by over four lengths from race favourite Brucie.
It was just the fourth start over hurdles for the Diana Kennedy-trained runner who had finished second to champion jumper The Cossack in the Hawke's Bay Hurdle (3100m) at his previous start.
It was just the result that Kennedy was looking for as she believes the horse she received from his former trainer Ernie Griffiths has what it takes to move to the upper echelon of jumpers in the next twelve months.
"He really is a bit of a machine and one of the best jumpers I've had," Kennedy said.
"I got him from Ernie just over twelve months ago when he was looking to wind down his training commitments.
"At that stage I was based down south at Waimate, but I was spending five months of the year in Cambridge as there was virtually no jumping races in the south.
"He had a few runs on the flat for me for a couple of placings down there as I was just trying to get to know him and see what he was all about.
"My daughter Caroline teaches all of my jumpers and when she schooled him one day she came back in and just said wow this could be one of the best I've ever taught to jump.
"He is a real natural and very clever with his jumping as he just seems to be able to measure his fences without any assistance and I think Shaun found that out yesterday as he just flew them and he really only had to sit on him most of the way."
The form of Kajino this winter has come at an opportune time for Kennedy who permanently relocated to Cambridge in December last year.
"I was actually born and bred in Gisborne and started off training there before I gave it up when we decided to start a family," Kennedy said.
"My late husband Ray loved his standardbreds and he trained them but I've always been a thoroughbred girl, so I got back into the training side of things about four or five years ago.
"Caroline was buying one or two off Gavelhouse.com so I've been training them.
"They have to pay their way and with this one we have been going nicely."
Kennedy had been thinking of taking Kajino to Christchurch for the Riccarton winter carnival but that may be put on hold due to the deep and testing footing he is likely to encounter.
"I'm just not sure how would handle a very deep track and that is what they will strike at Riccarton so I don't think we will be heading down there with him," she said.
"There are some nice races for him up here in the north and he still has ability on the flat so we can mix his races over the next couple of months.
"If we took him to Riccarton and he found it too tough we could stuff him up for the rest of the season.
"I think he has what it takes to foot it at the top level as he ran a lovely second to The Cossack, who is a champion, at just his third start over fences, so we have a lot to look forward to with him."
More New Zealand horse racing news