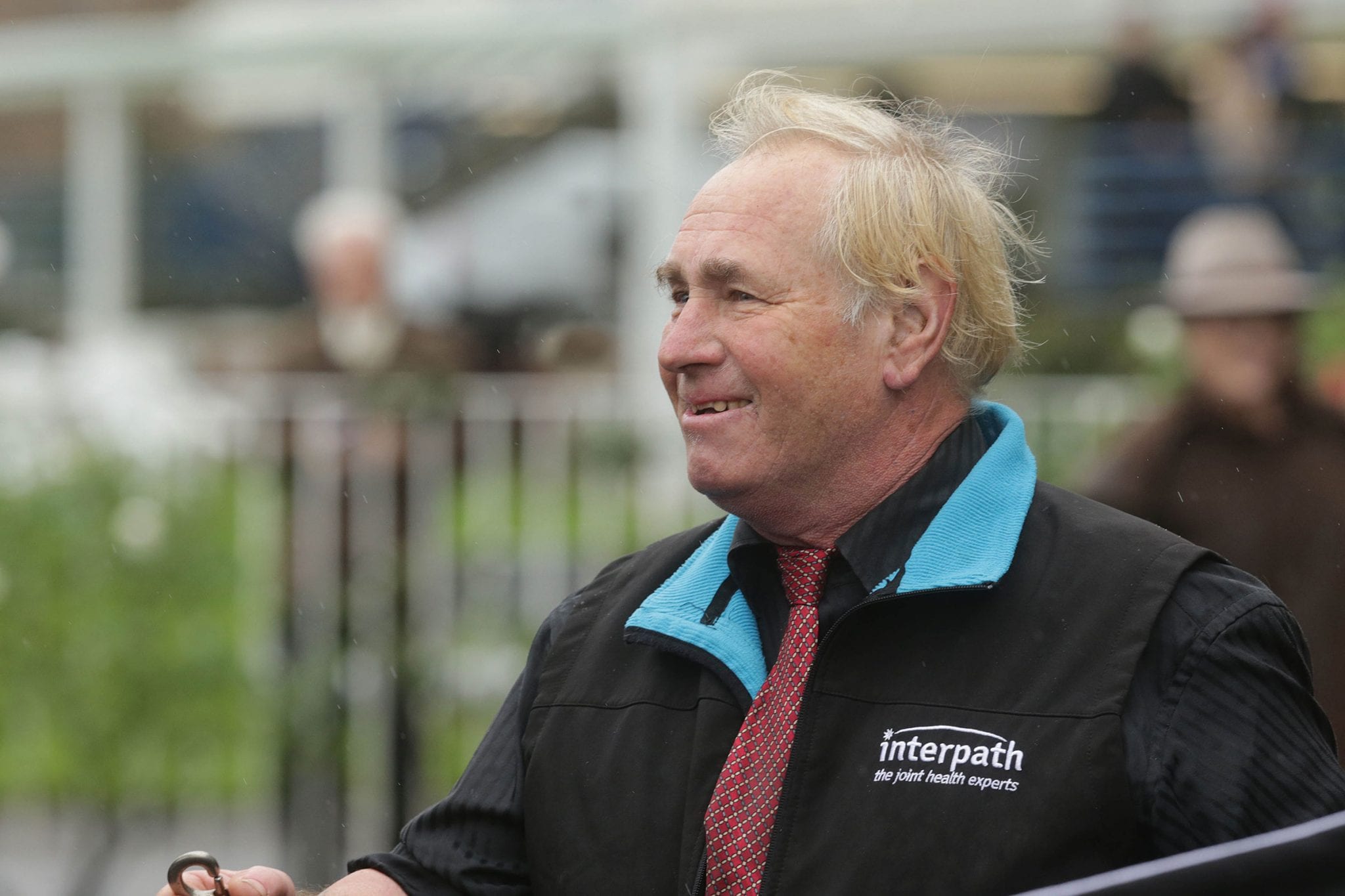 New Zealand horseman Johnny Williams has been nothing if not patient with Arite Guru, who he variously describes as "grumpy" and "cheeky".
It's not often a horse earns his biggest cheque at its 90th start, but that's what Arite Guru achieved at Ellerslie on Monday, racing home to a nine-length victory for jockey Hamish McNeill in the KS Browne Hurdle (3350m), a prestige jumping race.
For breeder and part-owner Williams, the victory was a culmination of an association with the gelding's family for more than 20 years.
"I had his granddam She's Rite and raced her daughter Arurite, who won five races," Williams said.
"She bred about four colts and they've done well."
Those colts include My Cup Of Tea, a winner of 12 races and about NZ$230,000 in Macau, and Heberite, a winner of three for Brian and Shane Anderton.
Williams, 69, has raced another two of the colts himself. The first, Aruriteson, provided him with what he said was his best moment in racing when he won at Randwick in July 2011.
"He'd just won at Tauranga and I had always wanted to go to Randwick, so his trainer Leeane Poulson arranged it all, and I went over with him, and he won on the Saturday over there," he said.
"It was a big thrill, and he paid +2900 to win, I ended up staying there for six months."
Williams trained Arite Guru for his first four years before transferring him to the nearby Byerley Park stable of Shaun and Emma Clotworthy – mainly because he'd been having great trouble finding work riders for his one-horse team.
The arrangement has worked out well – Williams helps out a lot with the Clotworthy stable as well as tending to Arite Guru.
"He's a grumpy bugger. We have a love-hate relationship," Williams said.
"He loves to kick out at you with his near hind leg. You have to tap him on the forehead and he'll settle down then."
Arite Guru has now won two of his 14 hurdle races. He finished third in the Waikato Hurdle, another prestige jumping race, last August, but Monday's victory was his first run over hurdles this winter.
"I ran down to the fence when I saw him go up to the lead. I said 'gee, you must be confident Hamish if you've gone to attack them already', so I was already excited," Williams said.
"I knew that if it came to a slog he'd out-slog them, but it didn't come to that, he just raced clear."
Williams said Arite Guru would now revert to the flat, with his immediate aim being a Rating 65 Amateur Riders race over 2200m at Te Aroha on June 27.
After that he'll be aimed at the Great Northern Hurdle (4190m) on September 19, with one lead-up hurdle race likely on September 5.