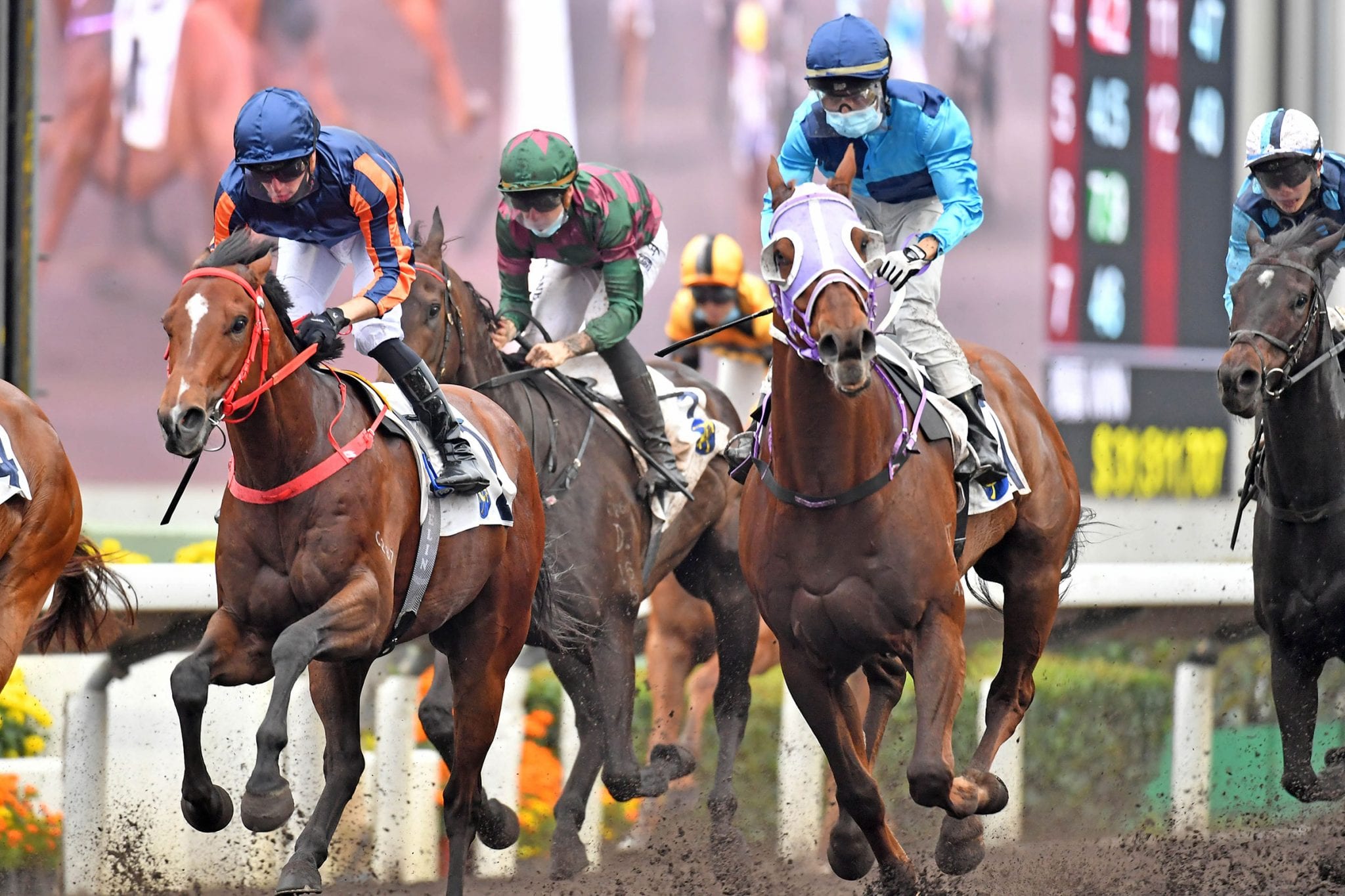 Locked in an engrossing battle for Hong Kong trainers' championship honours, John Size acknowledges statistics are stacked against Red Desert in the Class 2 Carnation Handicap (dirt, 1650m) at Sha Tin on Saturday (8 May), but hopes the gelding can uncover vital reserves of stamina to defy an established pattern.
"The 1200 metres on the dirt, he seems to relish that, that's his race," Size said. "He's always struggled a bit at the 1650 metres but it's the correct surface for him and one day he might get away with one.
"He'll run well, he always does. It's just the last 200 (metres) of the race, he doesn't seem to have the stamina to finish it off."
Bearing out Size's contention, Red Desert has won three races over 1200m on the dirt, but is winless in four attempts at 1650m at the same venue.
To be ridden by Antoine Hamelin, Red Desert (128lb) is drawn in barrier six in a contest featuring established dirt-track performers, including Tony Millard's Elusive State (133lb) and Frankie Lor's duo Kings Shield (133lb) and Glorious Artist (130lb).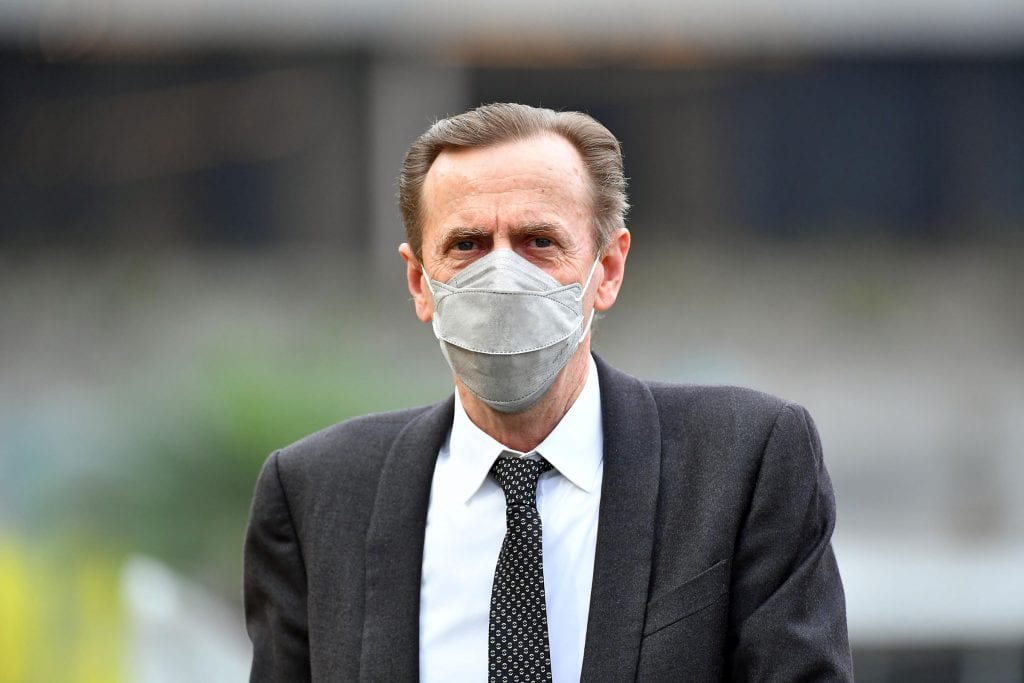 Holding sway at the top of a congested trainers' table with 59 wins, Size leads Caspar Fownes (58), Frankie Lor (53), Danny Shum (53) and Francis Lui (52) heading into the 70th of 88 meetings for the 2020/21 season.
With 11 titles already to his credit in a remarkable span stretching from 2001/02 to 2018/19, Size is typically modest about adding to his haul with four quality rivals gathering momentum towards the season finale (Wednesday, 14 July).
"I've never been confident about winning a championship. There are five trainers that are in striking distance and I think anyone can win at this point," Size said, while outlining hopes Gallant Express can rebound in the Class 3 Celosia Handicap (1400m) after last-start defeat.
Sent off a -333.33 favourite at Sha Tin last start, the I Am Invincible gelding raced greenly after getting back further than anticipated before finishing fourth to E Star.
"It was on that day of racing where you had to be in a good position to win a race. Horses that were travelling three-deep or had to do a bit of work at any stage, they didn't win," Size said.
"I think he's got a small excuse there and hopefully if he takes a better position from gate four on Saturday he might run better.
"There seems to be a little bit more speed in this one. There are a couple of horses that go up on the lead regularly and they'll probably give him every chance to perform.
"He seems good. His health and his soundness has always been pretty good. So I think with a bit of racing, he might perform better.
"I'm not sure about where he's going to go, but he's certainly got some quality and I think he'll improve next season, as all the three-year-olds will I suppose. But he's got a good temperament, he's sound, he seems in pretty good health and he's made the adaption to Hong Kong because he won his first start – I think he's got a future."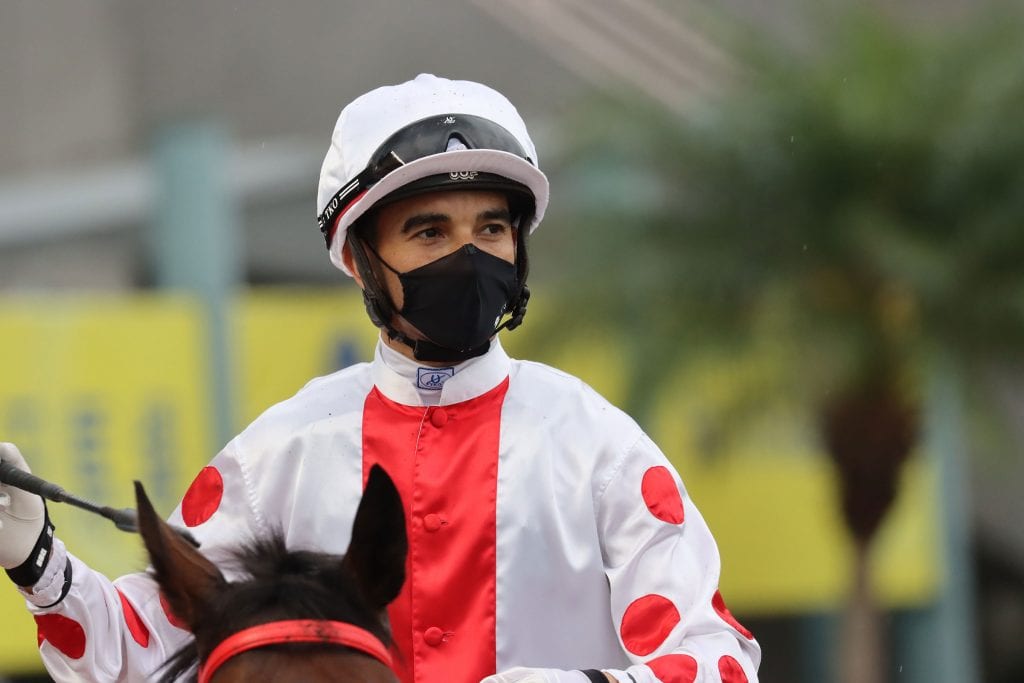 Joao Moreira, who leads Zac Purton in the jockeys' championship 118-102, believes Killer Bee will also show the benefit of experience in the Class 3 Balsamine Handicap (1200m) after the Savabeel gelding's second to Regency Bo Bo at Sha Tin last time out.
"I think it was a very good run, he was a little bit unlucky not to win that day. He was grabbed just on the line and he put in a good performance, unfortunately he didn't win but there is always another day," the Brazilian said.
"He was a bit keen and that was a bit of a concern but I'm sure Caspar (Fownes) has done some good work around it to make sure at the next start he doesn't do the same. He feels like a very nice quality horse, he's such a big, strong individual and I'd very surprised if he doesn't run a good race.
"I think we're looking good where he is at the moment in regards to fitness, I'm very happy with him.
"I think he's got natural speed and he'll put himself among the top four horses, the only things that I would like to have with him is to get cover, so I can make sure to save up his energy to use it in the finish. If the circumstances play that way, I think he will be able to let down and finish the race off very strongly.
"He's got pedigree, he's got size, he's got character, so he's the kind of horse that gets us very excited."
Derek Leung is optimistic Pegasus Glory can return to the winners' list in the second section of the Class 4 Daphne Handicap (1200m) after a runners-up performance on the dirt at Sha Tin on 17 April.
"He went very good last time. We drew outside (barrier 10) last time and we used too much in the running but he still finished good, especially carrying the top weight," Leung said.
"This time, we'll try to be in a handy position and not to be using too much early and I'm sure he'll be finishing good."
Drawn to jump from gate three on Saturday and back on turf, Leung is hopeful Me Tsui's Wandjina gelding will respond proactively to blinkers.
"Before when I worked him, he was not focused enough when he hit the front. The blinkers seem to work for him. It's quite positive. The horse is always honest."
Saturday's 10-race fixture at Sha Tin kicks off at 1pm with the first section of the Class 4 Daphne Handicap (1200m).