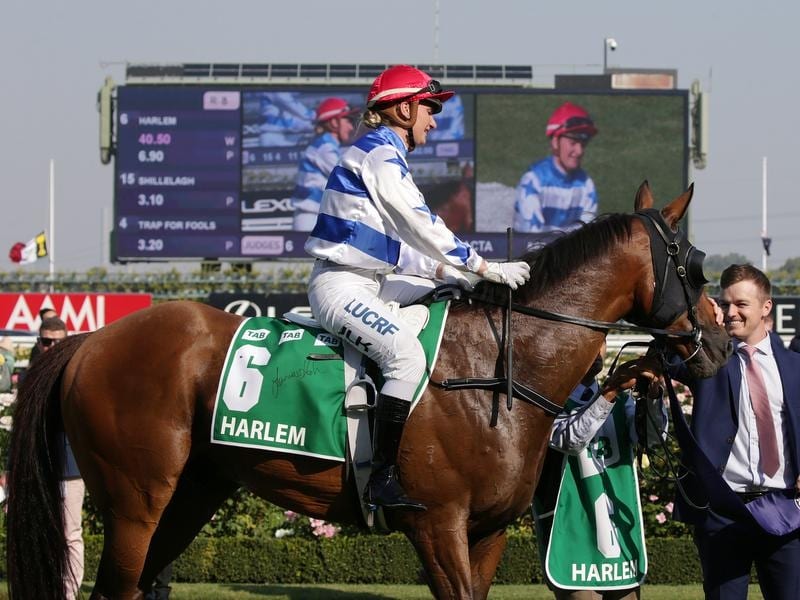 Group One-winning jockey Jamie Kah is set to realise one of her ambitions when she competes in England for the first time in the prestigious Shergar Cup at Ascot.
Kah was last week named as one of the three riders on the female jockeys team for the Shergar Cup on August 10, taking on the other three teams – the 'UK and Ireland', the 'Rest Of The World' and 'Europe'.
The 23-year-old Australian has ridden in New Zealand and Singapore, but she says England has long been high on her list of places she wanted to ride, having had the opportunity to ride trackwork for Sir Michael Stoute and Jeremy Gask during her travels in 2015.
"I've always wanted to ride in England so this is a big thrill for me," Kah said.
"I was on holiday a few years back and was just riding trackwork up there.
"I would have loved to have got my licence but it was quite difficult, so it is definitely something I have been wanting to do for a while."
The Shergar Cup comprises six races and Kah is hopeful she and her team, captained by Hayley Turner, can have some success.
"It will be great to ride against some of the top jockeys around the world," she said.
"To ride at Ascot is just amazing.
"But to put that on my resume, to get a winner at Ascot would be awesome."
Kah rode a winner at Flemington on Saturday aboard Kentucky Breeze, her 137th Australia-wide for the season which has been highlighted by her first Group One victory in the Australian Cup at Flemington in March on Harlem.
The Australian Cup win came less than two months after Kah made the move from South Australia, where she had dominated over the past couple of years, to base herself in Victoria where she has ridden 52 winners this season.