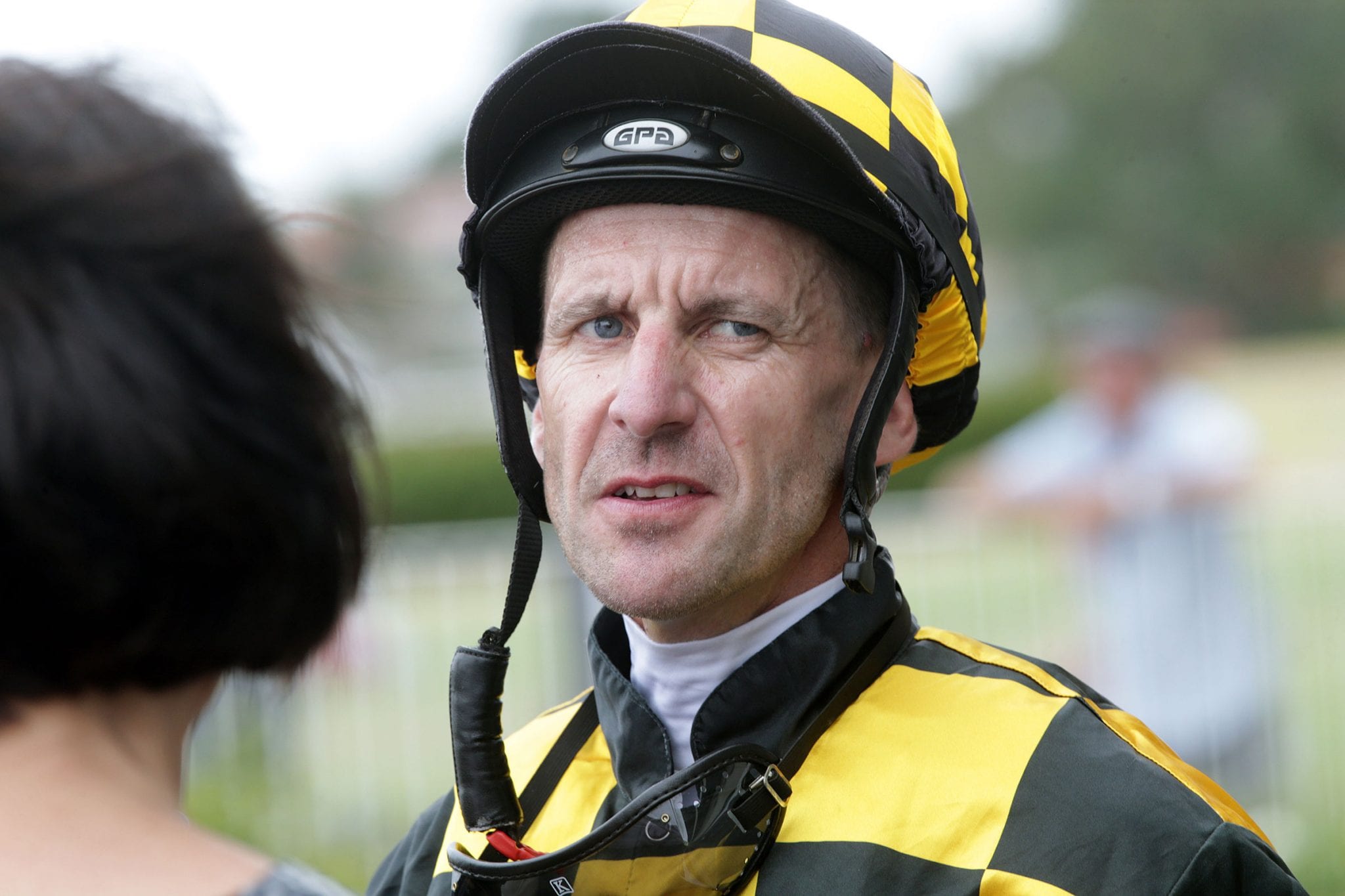 Estimated Reading Time: <1 minutes
New Zealand jockey Leith Innes is looking forward to heading north to Ruakaka on Saturday where he will have a handful of quality rides, including a couple of debutants.
He will don the yellow and black chequered silks of Cambridge Stud Principals Brendan and Jo Lindsay aboard Tavirock in the 17 July ITM/GIB Whangarei Gold Cup (1200m) for trainers Graeme and Debbie Rogerson.
The three-year-old colt has pleased in his recent trials, winning his 800m heat a fortnight ago at Avondale, and Innes believes he will show a good account of himself on debut.
"He is a really nice colt," Innes said. "I wasn't on him when he won his last trial at Avondale on a wet track, but talking with Graeme Rogerson yesterday, he is very happy with him.
"It is quite a strong maiden field first-up, but he is going well."
Innes will also hop aboard fellow debutant Roconono in the 21 August Cambridge Stud Northland Breeders' Stakes (1100m) for trainer Tony Pike.
"I rode him a couple of weeks ago at Cambridge and it was the first time I sat on the horse, but he gave me a really good feel," Innes said. "He has got really good gate speed, so I am really looking forward to riding him.
"He is a really neat little horse and I think he will go well."
The Auckland hoop will also partner Scared Command in the White Cliffs Timber (1200m), Mach Schnell in the Dunstan Accumulator (1600m), and Makzabeel in the Northbeam Timber Beams And Posts (2100m).
"Sacred Command trialled up quite nicely the other day at Cambridge. 1200m may be a little short for him, but he is going well," Innes said.
"Mach Schnell was only just beaten on the post last start. The field is probably a little stronger on Saturday, but he has got the ace gate, which is really going to help him.
"And you would think Makzabeel would get 2100m alright."
With the new season fast approaching, Innes is looking forward to a few promising horses and also reacquainting himself with a couple of his top mounts this term, including Group One winner Aegon.
"I have got some really nice horses to look forward to next season, like Aegon," he said.
"Tony Pike has got some really nice rising three-year-olds, and Cambridge Stud have a few horses that are unraced, so something should poke its head up hopefully."