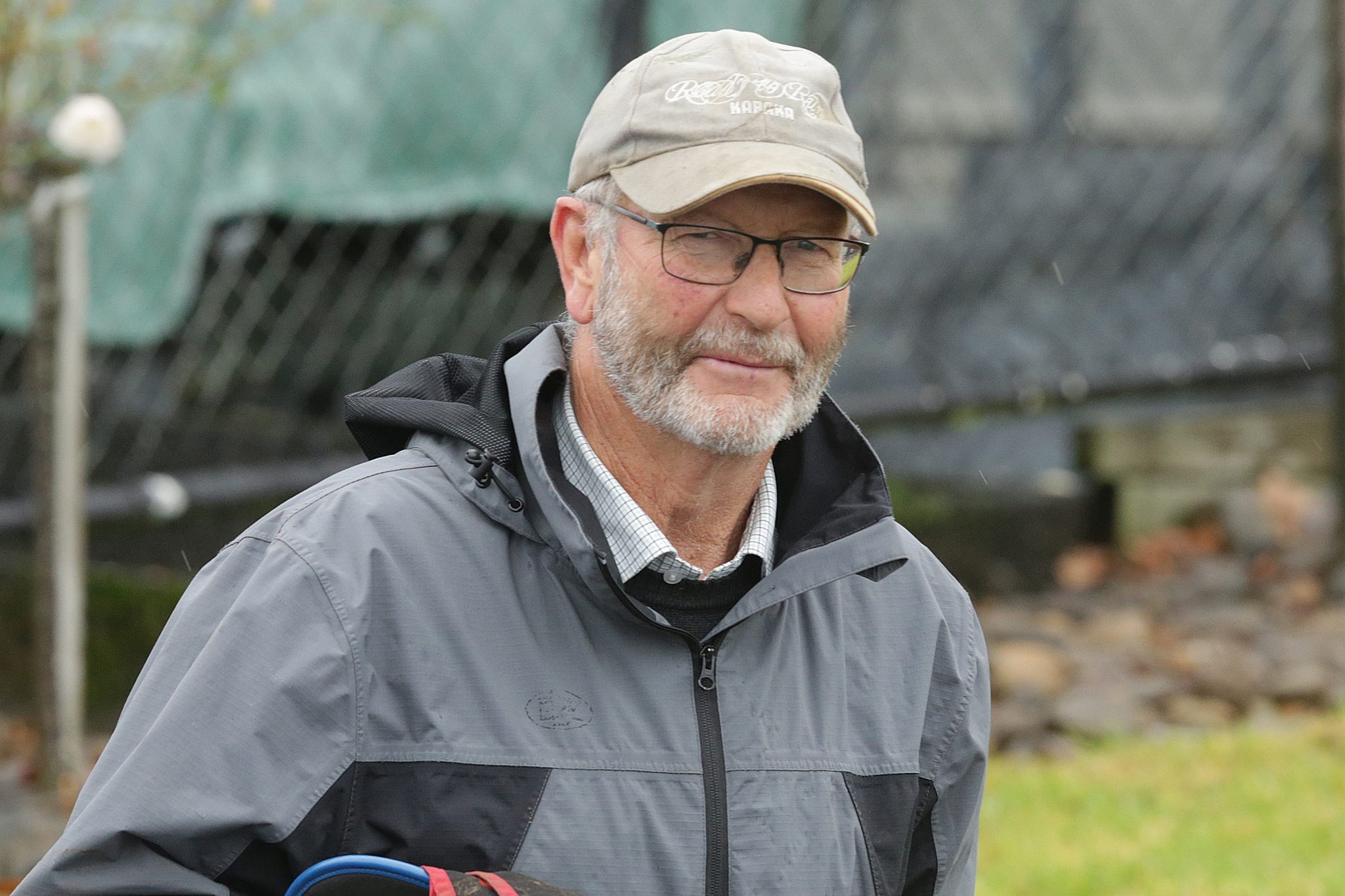 Cambridge trainer Graham Thomas admits he's slowed down a bit since hitting "retirement" age, but he's still going strong training horses for, among others, owner-breeder John Wood.
The pair were to the fore again at New Plymouth on Saturday when Turnmeon won a special conditions maiden over 1800m.
Thomas admitted he had more confidence in his other runner at New Plymouth, Seeuinabit, who finished seventh in the 1400m maiden, but he wasn't surprised by Turnmeon's effort.
"Two starts ago in the amateur race at Wanganui, if he'd been ridden better that day I think he'd have won but he had a shocking ride, when he took off with 1000m to run," Thomas said.
"He ran well last time at Counties and he enjoyed the 1800m trip. I think 1600m to 2100m will be his go, and he seems to cope with a wet track. I think there's plenty of opportunities for him in the next couple of years."
Turnmeon is from a family going back to the mare Kaiponu that has brought great success for Wood. One of her daughters, Madam's Choice, produced the Group Three winners Classic Spirit and No Fibs, and the latter is also the dam of Mangaroa Flo Jo, who Thomas trained to win a Gr.3 Rotorua Cup (2200m) for Wood.
"John and I had kids at school together 35 years ago, but I only started training for him when Roger McGlade stopped, about 10 years ago," Thomas said.
"John breeds about four or five a year, and there's not many people left doing that on their own without help these days. We've been very lucky and I'm very pleased for John, because we sacked three or four last year from the trials because they didn't show enough."
Thomas said he felt the stable had a few more good horses coming through, among them the last foal of Molly Dear, a Charm Spirit colt that won a trial at Cambridge on July 14.
The pair are also preparing Mangaroa Flo Jo's second foal, a Turn Me Loose colt, for New Zealand Bloodstock's Ready to Run sale later in the year. Mangaroa Flo Jo also has a yearling Proisir colt, is in foal to Circus Maximus, and is booked to visit Almanzor later this year.
Thomas spent his early adult years travelling the world playing polo but eventually settled into training at Cambridge. He initially prepared many horses on the Ken Browne property hill (his mother Thelma was Browne's sister), but he now trains mainly at the Cambridge track and at a track on his own property.
"We used to have 18-20 or so, but when I got on the pension about five or six years ago, my wife Marie and I cut back and we have 8-10 now," he said.
"We've always done everything ourselves. The horses don't live in boxes, they live in the paddocks, which makes it easy, we don't have to muck out boxes or anything. I figure, if they can be healthy and happy and fit, they'll give me their best shot."
Thomas said Turnmeon was likely to return to New Plymouth in four weeks for another special conditions maiden over 1800m.
He hadn't decided what to do with Seeuinabit, a winner the start before her New Plymouth effort, but he had a good opinion of her.
"I think Seeuinabit is going to win some good races," he said. "She took a while to get going on the sticky track at New Plymouth but by the end she hit the line as well as anything all day."