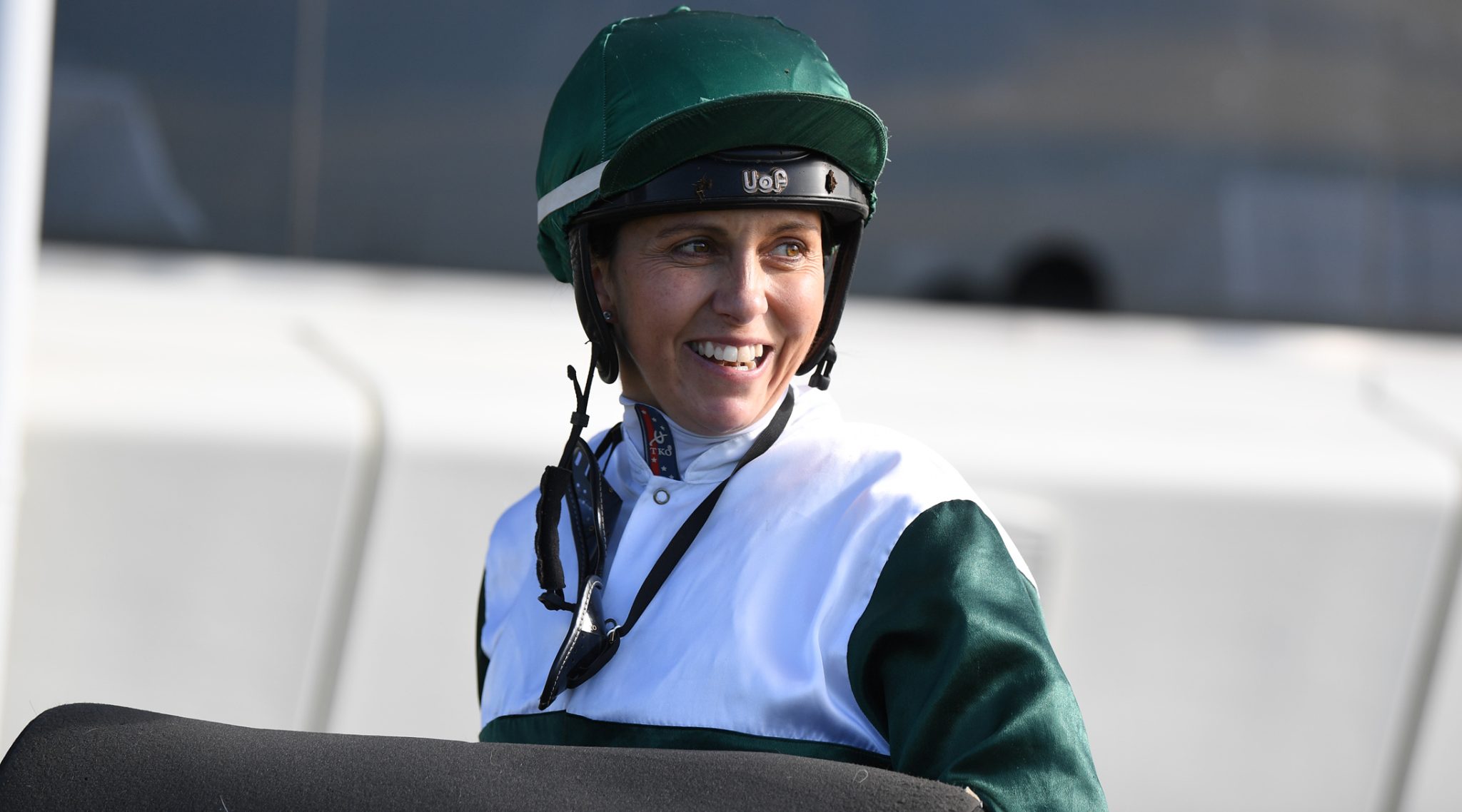 Sam Spratt has already set a simple goal for the new racing season with a wish for a spring and summer of non-stop action.
The Pukekohe jockey's dream of an uninterrupted spell in the saddle is understandable, given the frustrations of recent years.
"I'm just hoping to get through the spring and the summer without injuring myself," Spratt said.
"I haven't had any summer horses for the last two or three years after having time off so it's a matter of making connections again and getting going.
"I want to get amongst it and especially have to get through October. One year I broke my collar bone and the following October I broke my ankle and a month later broke my other ankle."
Spratt acknowledges that injuries are all part of a jockey's life and despite her lengthy list, she maintains a glass half full approach to the downside of her profession.
"I was talking to my partner the other day and from my toes to my head I think I've broken just about every part in between," she said.
"I've broken my foot, ankle, legs, done my knees, spleen, ribs, collar bone, cheek bone and my head.
"It's quite funny in a way I suppose, but it's part and parcel of being in a sport that those things happen."
COVID-19 and the retirement of Stephen McKee have also contributed to Spratt's relatively quiet time during the 2021-22 term, she has ridden 20 winners from 259 rides, and she is understandably keen to pick up the pace.
Spratt enjoyed a long and successful association with multiple Group One-winning trainer McKee, who made the shock decision to close his South Auckland stable last September.
"Obviously, when Stephen had a team going it made it a lot easier being supported by a top stable so I had to get my momentum going," she said.
A winning three-timer at New Plymouth on Saturday with Graham Thomas' Turnmeon, the John Wheeler-trained The Big Boss and Holyell from Paul Pascoe's stable was a major step in the right direction for Spratt.
"I don't know when I last rode a treble so is good to get on a bit of a roll," she said.
Spratt is also closing in on a pair of milestones as she's 60 winners shy of reaching 1000 domestic successes and a couple more Group One victories would take her career tally to 20.
"As long as I'm enjoying it I don't see any reason to stop. I really enjoy the riding and everything that comes with it," she said.
Away from life as a jockey, Spratt is kept busy on her Pukekohe farmlet.
"I've got about 10 cows, chickens and some horses and foals on the way, I really enjoy it," she said.
"I've been doing a lot of hunting and one of the ponies is expecting a foal soon.
"Even though it's still horses, it's my break away from racing. During April, May, June and July I've been hunting so I've been busy for the last few months and that's finished now so I'm getting stuck into the racing side of things.
"Even though I was riding on race day, I was taking it a bit easier but at the beginning of July I started getting seriously into riding to head into the spring.
"I've just got to wrap myself in cotton wool and get through October, it's been a bad month for me in the past and I just want to get through and ride during the summer for a change."
More New Zealand horse racing news