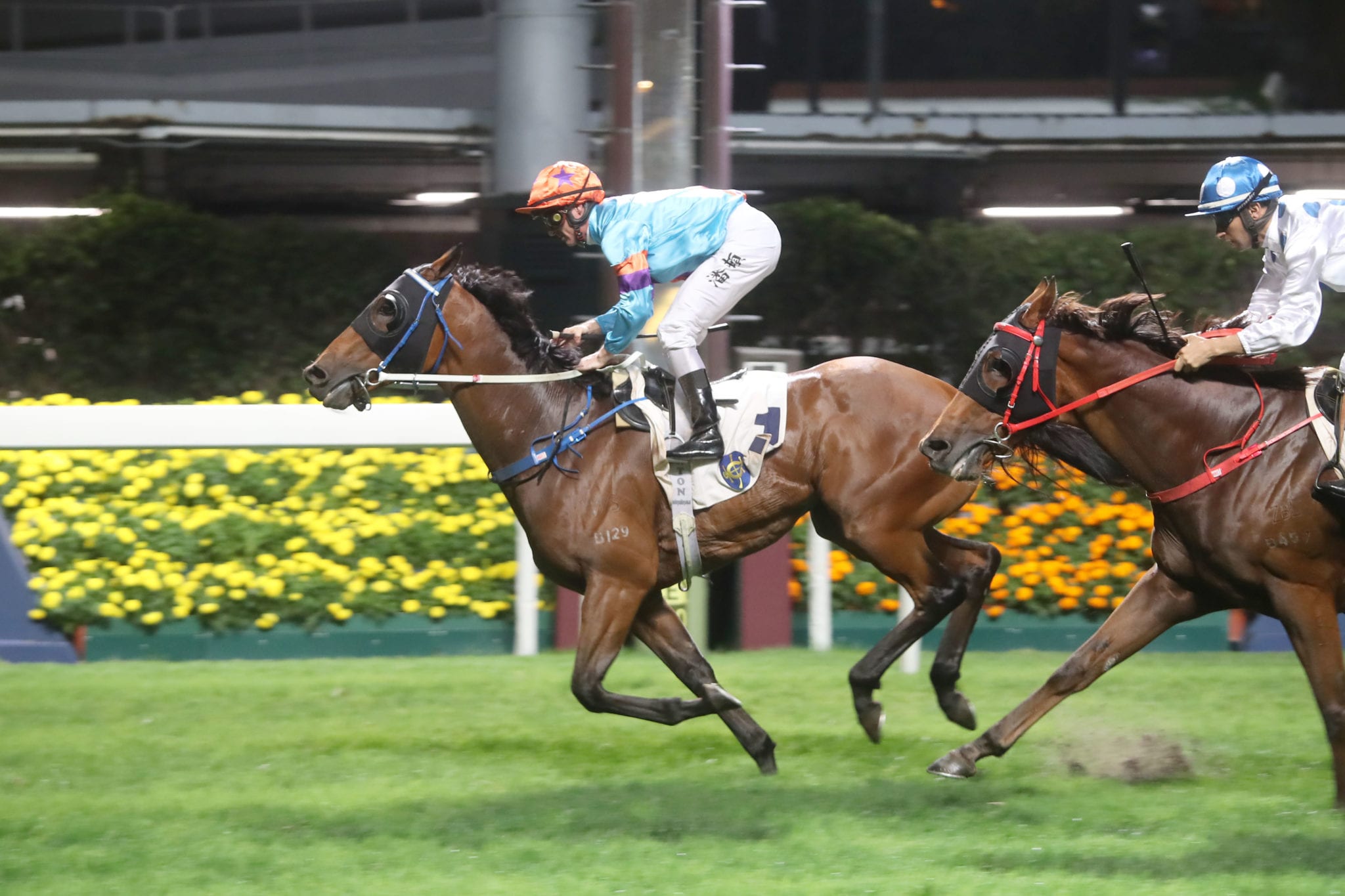 Zac Purton arrived at Happy Valley on Wednesday (6 May) in search of the ignition that might fire him through the final two months of the season to a fourth champion jockey title – a dazzling five-timer might prove to be the spark he wished for.
The Australian blitzed a hat-trick of wins through the first three of nine contests, met with frustration in races four, five and six, but charged through the final third of the card with two more scores, capped by a victory of some aplomb aboard Dances With Dragon in the finale.
That all propelled him to a four-win lead in what continues to be a relentless two-way tussle with Joao Moreira for the crown that each has worn three times.
"It's been a bit of a grind, so hopefully I've now got a few more like this ahead of me," Purton said after sealing his first five-win haul of the campaign.
Dances With Dragon's (133lb) success in the Class 2 Camellia Handicap (1650m) ensured he made the 20km journey home to Sha Tin with a lead of 114 to 110 over his Brazilian rival. Purton kept his cool on the Caspar Fownes-trained top-weight as he searched for a clear run and then unleashed a decisive turn-of-foot to fend off the Moreira-ridden Enrichment (123lb).
"It wasn't as cool as it probably looked!" Purton said. "It was a messy race with quite a bit going on. I had to get off the fence down the back because the horse in front couldn't hold a spot and was going nowhere; I had to come out around on the corner and then back in and through them. We were lucky to get the run we got but the horse did a good job, he was up to the task."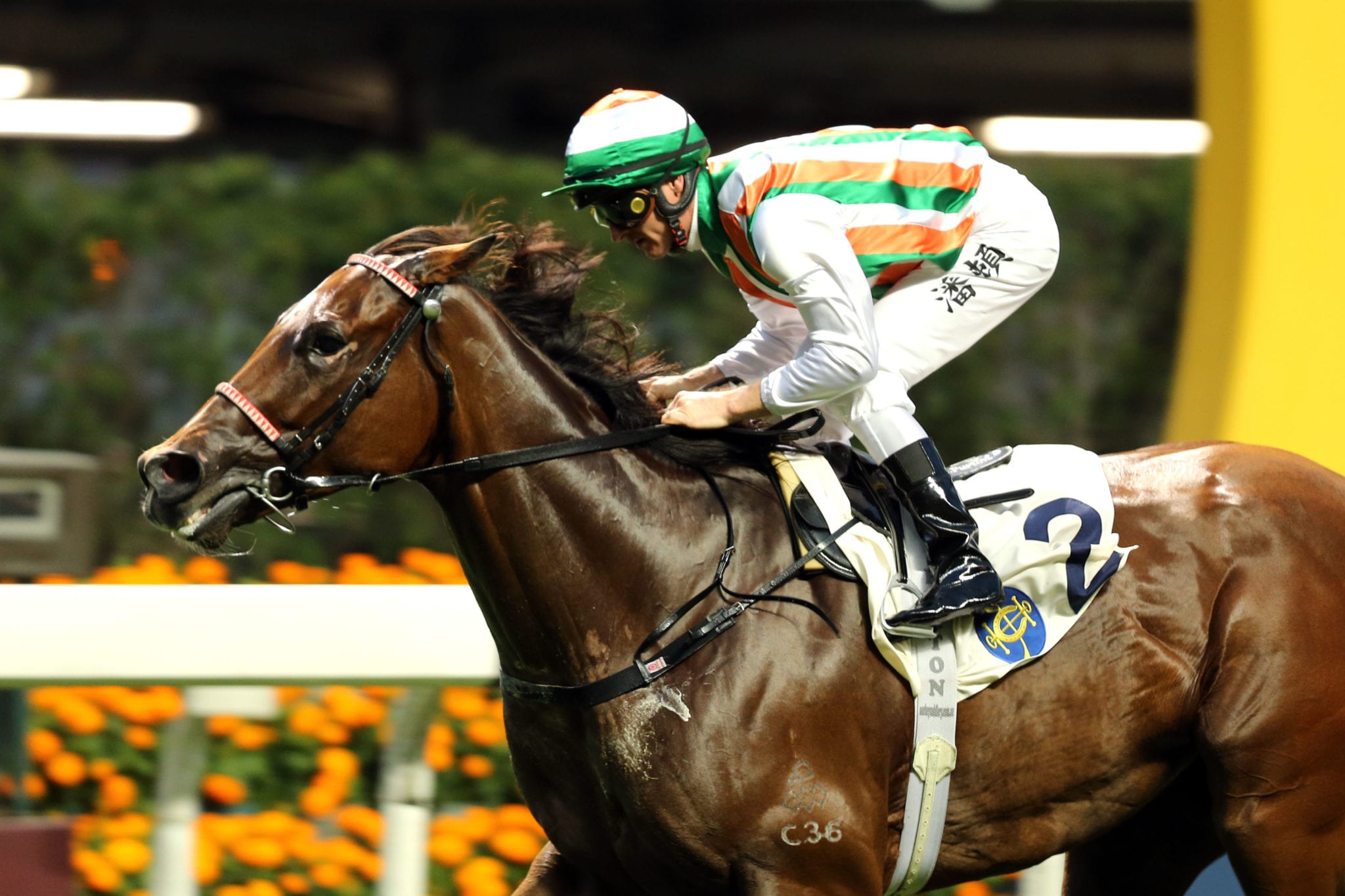 Yiu extends lead
Ricky Yiu has 19 race meetings still to navigate in his push for a first Hong Kong trainers' championship after a double widened the gap on his closest premiership pursuer Francis Lui to nine wins, with a 12-win cushion over Tony Cruz in third.
Yiu utilised Purton's talents to guide Loriz to success in the opening Class 4 Gladiolus Handicap (1200m, section three). The four-year-old strode to a length success under the reigning champ.
"Zac is a strong rider and he rode the big horse really well – those big horses always run well for him – so I'm very pleased," Yiu said.
The trainer followed up with After Me (122lb) in the fourth contest, section two of the Class 4 Lotus Handicap (1650m). Frenchman Antoine Hamelin has fast-developed a reputation as a rider with a powerful drive and he showcased his strength with a pushing, arm-thrusting, last-to-first run that pipped the Purton-ridden Eptiwins (120lb).
"He's a gutsy little horse, he had a strong rider and he's finished strongly," Yiu said. "They were too quick for him at first; he was at the tail, a long way back, and not many jockeys can work that far out and get them to win from there – you need to be a strong rider."
Hamelin bagged a brace when the Douglas Whyte-trained The Runner took section one of the Class 4 Gladiolus Handicap (1200m) after Purton's mount Momentum Galaxy lost about four lengths at the start.
Earlier, Purton had immediately followed his win in the opener with a perfectly-judged front-running triumph in the next, section one of the Lotus Handicap (1650m), on the Peter Ho-trained Rich And Lucky. That victory took the trainer to 12 for the term.
And Purton made it a quick-fire trio when Bright Kid (120lb) defied odds-on favourite Yee Cheong Pegasus (127lb) to take race three, section two of the Gladiolus Handicap (1200m). It was the five-year-old's first Hong Kong win at his first start since returning to the Chris So stable from the Whyte yard.
"The key was to freshen him up," So said. "He was with me and then he left but has come back and I decided not to give him a barrier trial before this race and it worked – then we got the good draw (gate one) and Zac gave him a perfect ride."
Purton made it four and counting when the Danny Shum-trained Reel Bizzy dug in to repel rivals in the seventh, the Class 3 Chamomile Handicap (1650m).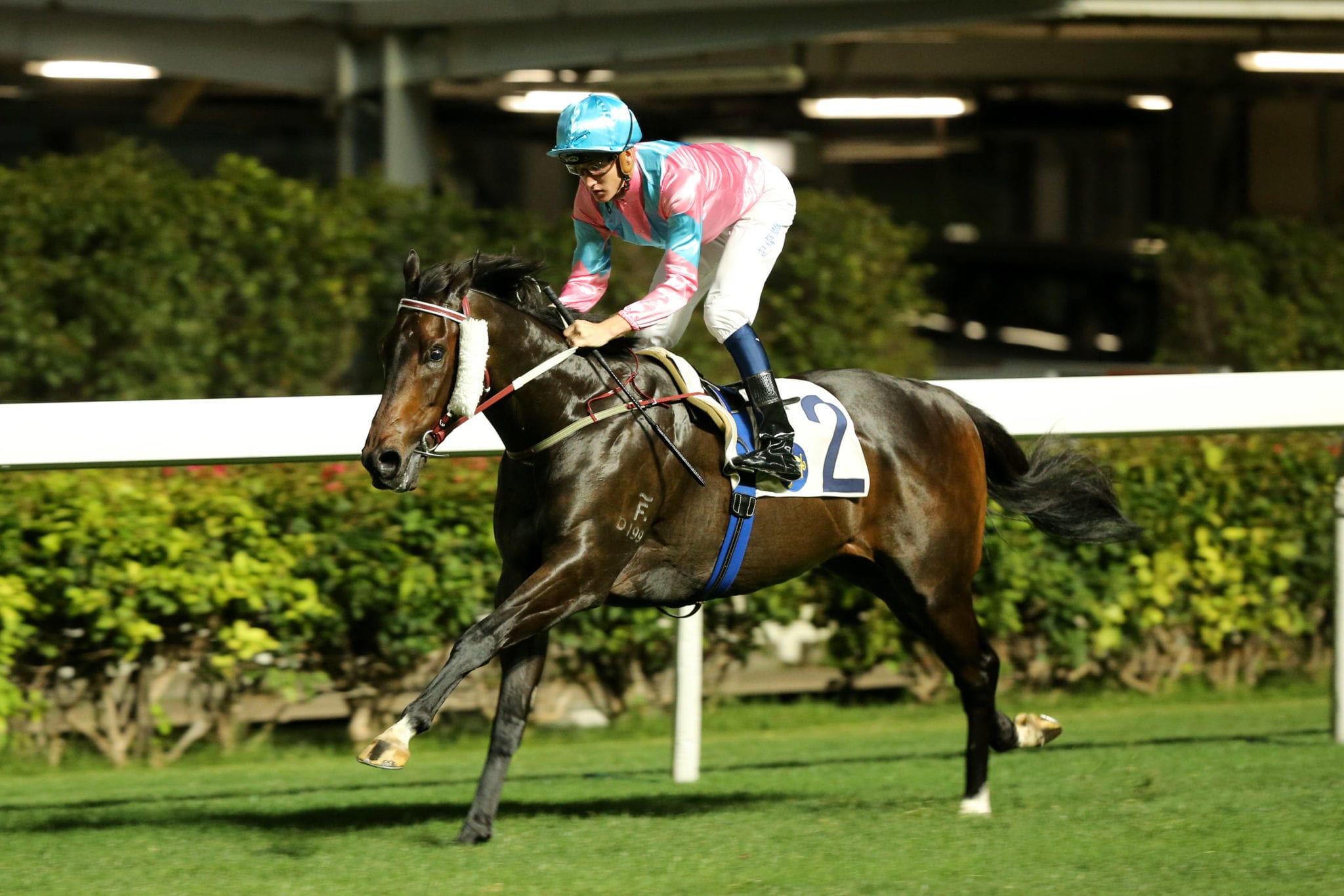 Moore momentum continues
The John Moore-trained Larson posted a comfortable success in the Class 3 Carnation Handicap (1000m), passing the post two and a quarter lengths clear of the field under Chad Schofield.
"He's a model of consistency, this horse. He's really hit his straps and now that he's moving into Class 2 there's a 1000-metre race here in June for him – with a light weight I think he'd be competitive," the trainer said.
Moore is in his final Hong Kong season and has picked up momentum with nine wins from the past five meetings and six from the last three. Larson's win left the seven-time champion trainer in fourth place with 14 to make up on Yiu in premiership.
"Horses are just coming into form – after a great season last season the horses were at their highest and hit a brick wall in terms of their ratings but they've raced and re-rated themselves to get back to a rating that puts them in a winning position again," he said.
"But I don't think we can catch Ricky – even though I've got a lot of momentum at the moment, and we still have horses that can win races, Ricky has superior numbers in Class 4 and I think that gives him a golden opportunity to knock off a premiership.
"If I could finish in the first three that would be a very good season," Moore continued. "I did say if I could get to 50 or 55 winners, I'd be very happy and that's looking possible with 42 on the board. And when you look at prize money, we're almost up to HK$100 million."
Cruz and Karis Teetan combined for the 15th time this season when California Rad landed the evening's penultimate contest, the Class 3 Celosia Handicap (1200m).