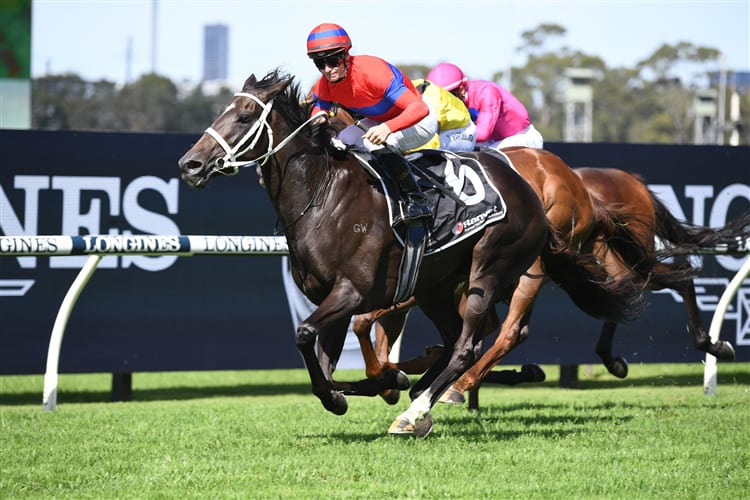 Verry Elleegant has exacted revenge on English gelding Addeybb with a tenacious Ranvet Stakes victory, prompting Chris Waller to rate her as "world-class".
In a case of déjà vu, the pair made their runs coming to the turn and where Verry Elleegant looked to be coasting, Tom Marquand felt for the stick aboard Addeybb.
But having been caught out 12 months ago when the tough English raider looked beaten and kicked back to win, Waller was not counting his chickens.
This time, however, Verry Elleegant found the extra strength she needed to defeat Addeybb by a length.
"Reflecting on it straight after the race, I think she is a better horse now," Waller said.
"She just had a little bit left in the locker and she needed it because he just fights back. He did it again today like he did a year ago, but she was good the last 50 metres."
While there will never be another Winx, Waller said Verry Elleegant had done an incredible job in her own right.
She has now won eight Group One races, including last year's Caulfield Cup, and contested a Melbourne Cup.
"We haven't missed her. Winx, we looked after," Waller said.
"She is as good as they come. You can't compare her to Winx but she's right there."
Waller said Verry Elleegant was unlikely to back up in the Tancred Stakes like she did last year with his preference to give her three weeks into the Queen Elizabeth where she will renew her rivalry with Addeybb.