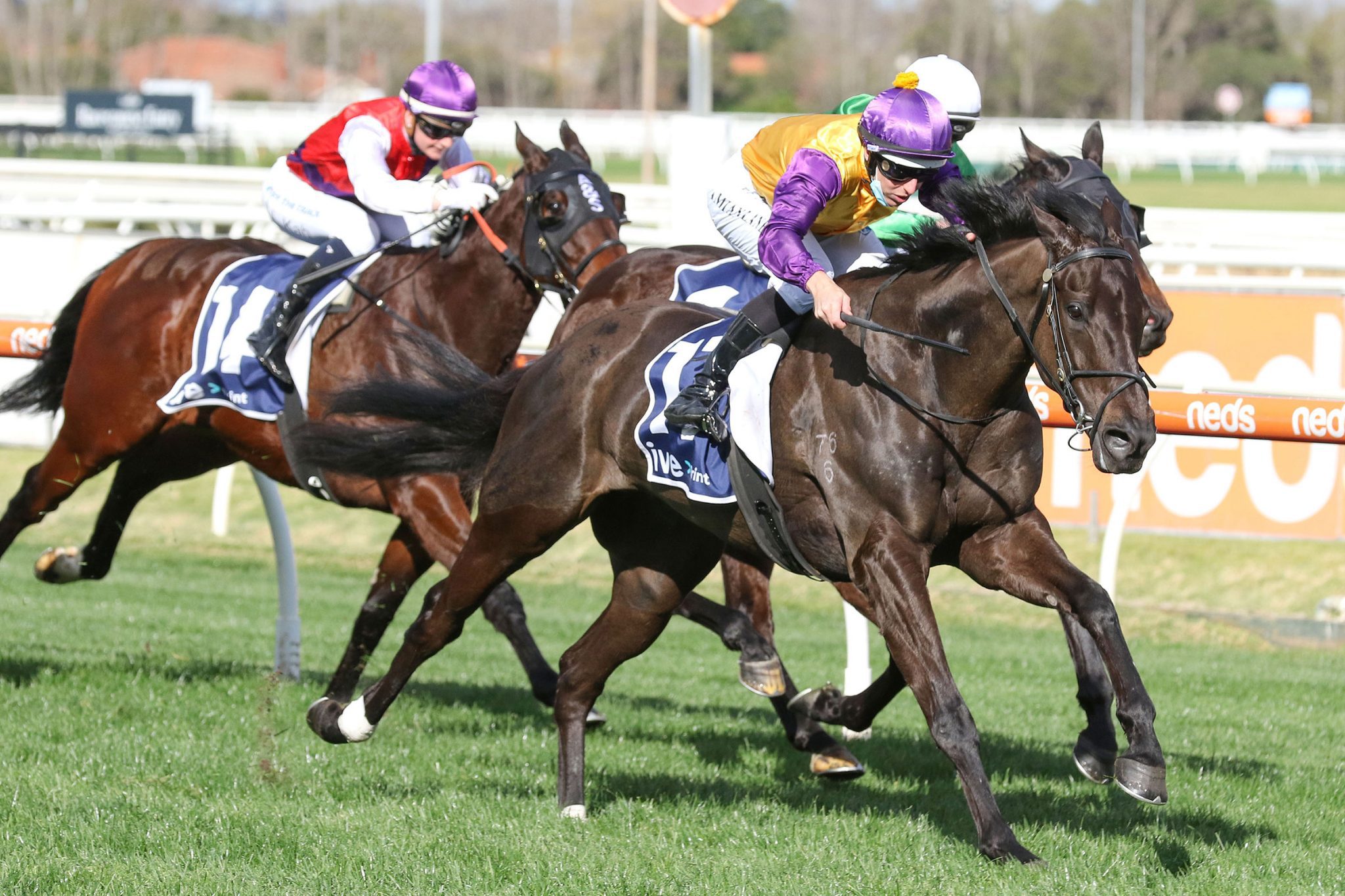 Unbeaten galloper Elephant is likely to contest Saturday's Group 2 Feehan Stakes (1600m) at The Valley in preference to an Open Handicap over 1600m on the same card.
The Emma-Lee and David Browne-trained five-year-old won impressively over 1400m at Caulfield earlier this month in a Benchmark 84 to keep his five from five record intact.
But with significant spring targets looming, connections are leaning towards the AUD$500,000 mile as a means of bolstering the gelding's rating in a race that will feature a number of stayers resuming.
"It is probably where we are going to head, mainly just to see where he sits now," David Browne said.
"He needs quite a few points to get in a lot of those better races.
"Sooner or later we are going to have to go against better opposition and it is probably a nice race. It is at a good distance for him and it is not necessarily the very top but enough to give you a good line of where you're at."
With Damian Lane committed to fellow Kiwi, The Chosen One, Luke Currie will ride Elephant on Saturday.
"He came and gave him a gallop last week and was pretty happy with him. We are happy to roll with Luke," Browne said.
"The horse looks really well and has come on in the coat a bit. He was a tad dull in the coat first-up but it is all starting to come through now and he has come on pretty well."
Browne believes the son of Shocking could again sit handy to the speed on Saturday, depending on the final make-up of the field.
"He has got a lot of natural energy and may end up being more forward as he might bounce a bit quicker out of the gates than some of the stayers resuming," Browne said.
"He is one of those horses that if you sit quiet on him he puts himself reasonably well where he needs to be. It wouldn't surprise me to see him in the first third of the field."
Maintaining the picket-fence formline for the lightly-tried galloper is not a concern for Browne.
"You have to keep on stepping up and eventually you'll probably run into something better. That's just how it is," he said.
The Cambridge trainers could also be represented by impressive first-up winner Bifrost at The Valley on Saturday.
The son of Turn Me Loose scored over 1200m on the Pakenham Synthetic despite racing keenly throughout.
"He may start at The Valley on Saturday in a colts and geldings 1200m. He will either start there or Sandown midweek after that," Browne said.
"He is not as keen now that he has settled down. He was quite fresh straight off the plane I thought. He is not as keen in his work now."
Browne hopes to get a guide as to whether to continue on a Guineas Prelude path with Bifrost, while stablemate Rhinoceros will look to clear maiden ranks over a mile at Sandown next week.
Handy stayer Border Leicester will look to get on the board in a 3000m Benchmark 78 at Mornington on Thursday week.
"The main reason we brought him over is to run him in the 3000m races at The Valley to try and get him qualified for The Jericho Cup (AUD$300,000, 4600m on November 28) and just keep him up and running. He is probably that sort of horse," Browne said.
"He is very one paced but just keeps on wanting to run."