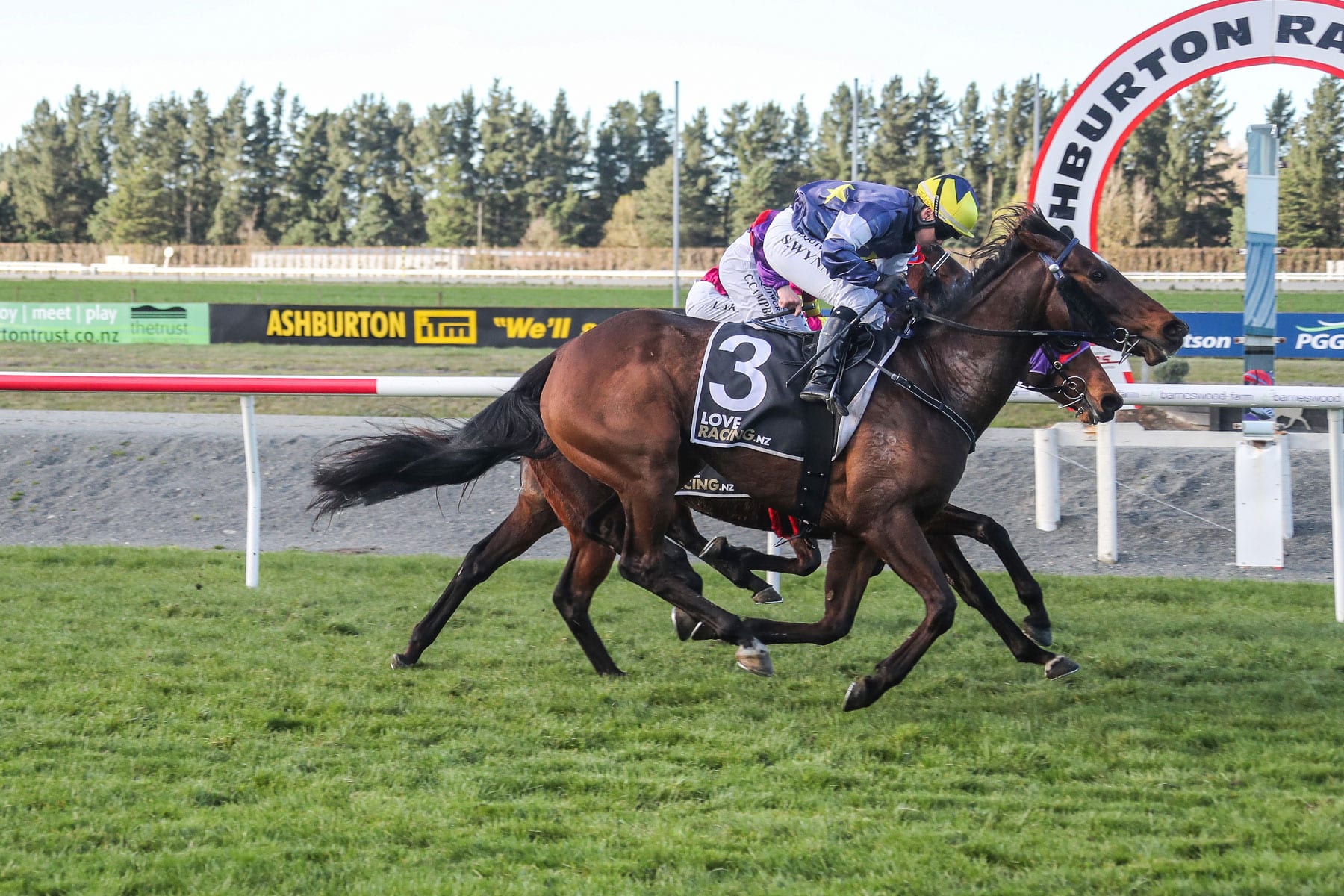 Two years on from an agonising nose defeat in the Listed Carriers Arms Hotel Riverton Cup (2147m), the father-son training partnership of Graham and Michael Eade are back to try to go one better in their home-track feature on Saturday.
The Eades saddled Orepuki Lad in the 2019 edition of the $50,000 showpiece, and after opening up what looked like a winning break in the home straight, he was nabbed right on the line by Lil Miss Swiss. The rest of the field finished more than two lengths adrift of the first pair.
"We've previously won an Invercargill Cup and a Dunedin Cup, so to miss out on the Riverton Cup on our home track by half a nose was a bit of a blow," Graham Eade said. "But I guess that's racing. It would be very special if we could win it."
There was no Riverton Cup last year due to New Zealand's COVID-19 lockdown, so along with a bustling town and racing community, Eade is eagerly looking forward to its return on Saturday.
"It's great to have the meeting back this year – it's good for the town," he said. "It brings a lot of people in. I know a lot of the tourist centres are struggling at the moment, but Riverton is actually really going ahead. The town's doing well, and the races this weekend should be a great event.
"We've got quite a busy training centre here now, I'd say there are at least 50 horses in work here between our stable, Kelvin (Tyler and Aimee Tyler), Andrea (Dickson) and Rebecca (Bevin). And the club has spent a bit of money to put in a new running rail, add eight boxes for Kelvin and six for us, along with a set of tie-ups for raceday. There's a bit happening here at the moment, it's good."
The Eades will saddle two runners in this year's Riverton Cup including the well-performed Riviera Rock, who has won four races, placed at Listed level in last year's Dunedin Gold Cup (2400m) and finished a creditable seventh in the Group 3 New Zealand Cup (3200m) in November.
The six-year-old son of Road to Rock has been in solid form since then, collecting two second placings along with a close fifth in the Invercargill Gold Cup (2600m). The only blip came in the Dunedin Gold Cup in early February, where he refused to leave the starting gate and played no part in the race.
"He's been racing well apart from what happened at Dunedin, and we've got that sorted now," Eade said. "He had to go back to the trials, but he's been doing fine since then.
"He'd been in the gates for several minutes by the time that happened at Dunedin, so we've tried delaying putting him in the gates, and that seems to have fixed the problem.
"I've been very happy with his work leading into Saturday. The only problem is that he has to carry a big weight, which is a common issue for him these days. We can't do much about it, but 59.5kg on what could be a wettish track isn't going to be easy."
The stable also has two-race winner Odysseus as a lightweight Riverton Cup chance, while stablemate Coda Bianca makes her debut in the Blair Racz Fencing & Flippin Fish (1400m) and Colour Me Red lines up in the ILT and Speight's Pourakino Handicap (2147m).
"I'm really happy with Odysseus," Eade said. "His gallop last Saturday was probably the best he's ever done. He likes wet tracks and gets in with the minimum weight, so he could be a good chance. He's no champ, but he goes alright.
"The first-starter Coda Bianca can gallop. Her issue is that she seems to have a good look at everything, so the first start is the one that you worry about. But she's a nice horse who can definitely gallop.
"Colour Me Red has had a bit of time since his last run and can go nice races in a fresh state."