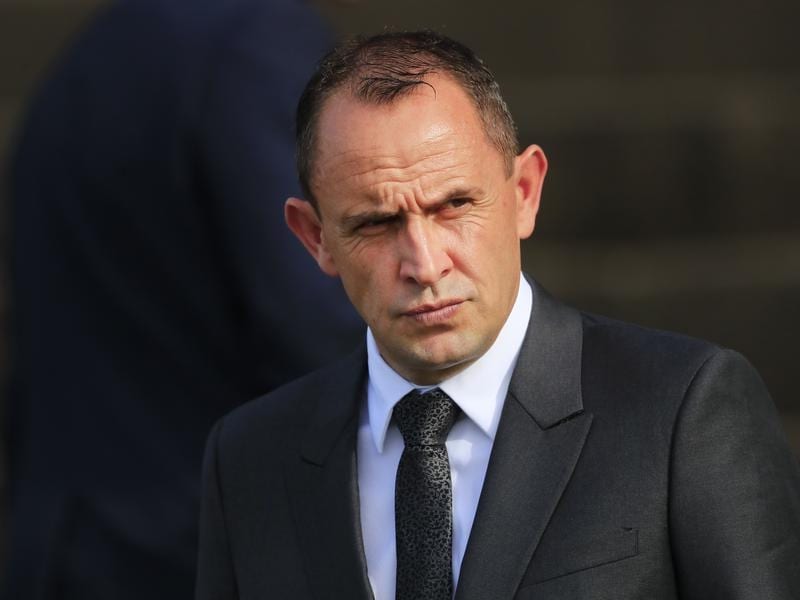 After much speculation, Racing NSW have announced the eligibility and conditions for the $2 million Big Dance race to be held at Royal Randwick on Tuesday, November 1, 2022.
The initial announcement of the race in February was met with some trepidation by many industry participants. It is a double-edged sword. While country trainers and connections are, of course, happy with the ever-increasing prizemoney and initiatives for country-trained horses, there has been an underlying feeling of 'the battler' slowly being pushed out by city-trained horses coming for the prizemoney and taking it way from the bush.
While the Country Championships, The Kosciusko and Highway races are restricted to country-trained horses only, country cups are often an open handicap or quality and the likes of the Albury Gold Cup and Scone Cup also have Listed status. Cups are coveted trophies in a lot of rural areas, and while the prizemoney is good to get, sometimes it is more about the thrill of winning your hometown cup.
The cups with the bigger winnings on offer and those with black-type status obviously draw in more runners from outside the district. After being officially announced as one of the qualifying Big Dance races, this Friday's $200,000 Tamworth Cup has drawn a quality field. Of the 18 acceptances, 10 are metropolitan or provincial horses, four are from the stable of top Tamworth trainer Cody Morgan and the remaining four are from other country stables.
Many city stables have horses numbered in the hundreds in work. They are not all Group winners. So, who is to say as an owner that you shouldn't contest a country cup, even if your horse isn't city class, because you choose to have it trained in the city?
Thoughts and comments circling on social media on the topic are varied. There are plenty of voices in favour.
"NSW Country trainers are getting looked after pretty well. Great prizemoney, Country Championships, Highway races, Kosciusko. Better quality horses coming for country cup meetings isn't a bad thing. City trainers winning country cups isn't a new thing either."
---
"Didn't know it was a bad thing having good horses and more people coming to these country towns to watch them. It's a win-win for everyone."
---
"It's not a bad thing. Improves the level of racing in the bush. Better fields should increase turnover and bring a bigger crowd and larger viewing audience. Everything about it is good for country race clubs."
---
But many are worried of the effect it will have on country racing.
"Country cups should be restricted to country trained horses IMO. I guess this is all about increasing betting turnover. It encourages city trainers to travel and target country cup meetings. It was always a dream for local country participants to win their local cup. That won't be very feasible now."
---
"Terrible idea. More excuses for city trainers to take country cups. Bad enough now."
---
"My concern is that the bigger city stables will now be contesting the country cups in force so they can target this race. It will possibly actually take away from the country owners and trainers. Enjoyed the interview with Chris Waller recently who mentioned he deliberately avoided swamping country races with his team in the interest of grass roots competition. I am sure most other trainers do not feel the same."
---
Premier Sydney trainer Chris Waller was quoted in February as saying that he has imposed a limit on himself. He could ransack the bush, but chooses not to, calling it a twinge of conscience.
"We do try to stay away. It's not fair so we choose not to go. Prizemoney increases for country cups are a big positive but it's also frustrating for bush trainers when they think they can win a rich race then a city slicker comes in and takes the cash," Waller said.
"I've got more slow horses than anybody but I still don't try to go to the country too often. It would be detrimental to a trainer out there to see my horse truck turn up…"
The Racing NSW media release states:
"The field for The Big Dance will be drawn from the winners and second placed horses of 25 Country Cup races from across NSW.
"A Big Dance Wild Card race will also be run at Royal Randwick on 8 October, with the winner and second placed horse from the Wild Card becoming eligible for The Big Dance and exempt from the ballot.
"Benchmark rating at the time of final acceptances will then be used to determine the final field from the pool of eligible horses, with the winners of eligible Country Cups receiving preference over any second placegetters.
"Attached to this release is a schedule of all eligible races for the 2022 Big Dance. The winners and second placed horses of those races already run will be eligible for the 2022 Big Dance, starting with the Goulburn Cup which was run on 31 October 2021.
"The Big Dance will be run at a distance of 1600 metres under quality handicap conditions."