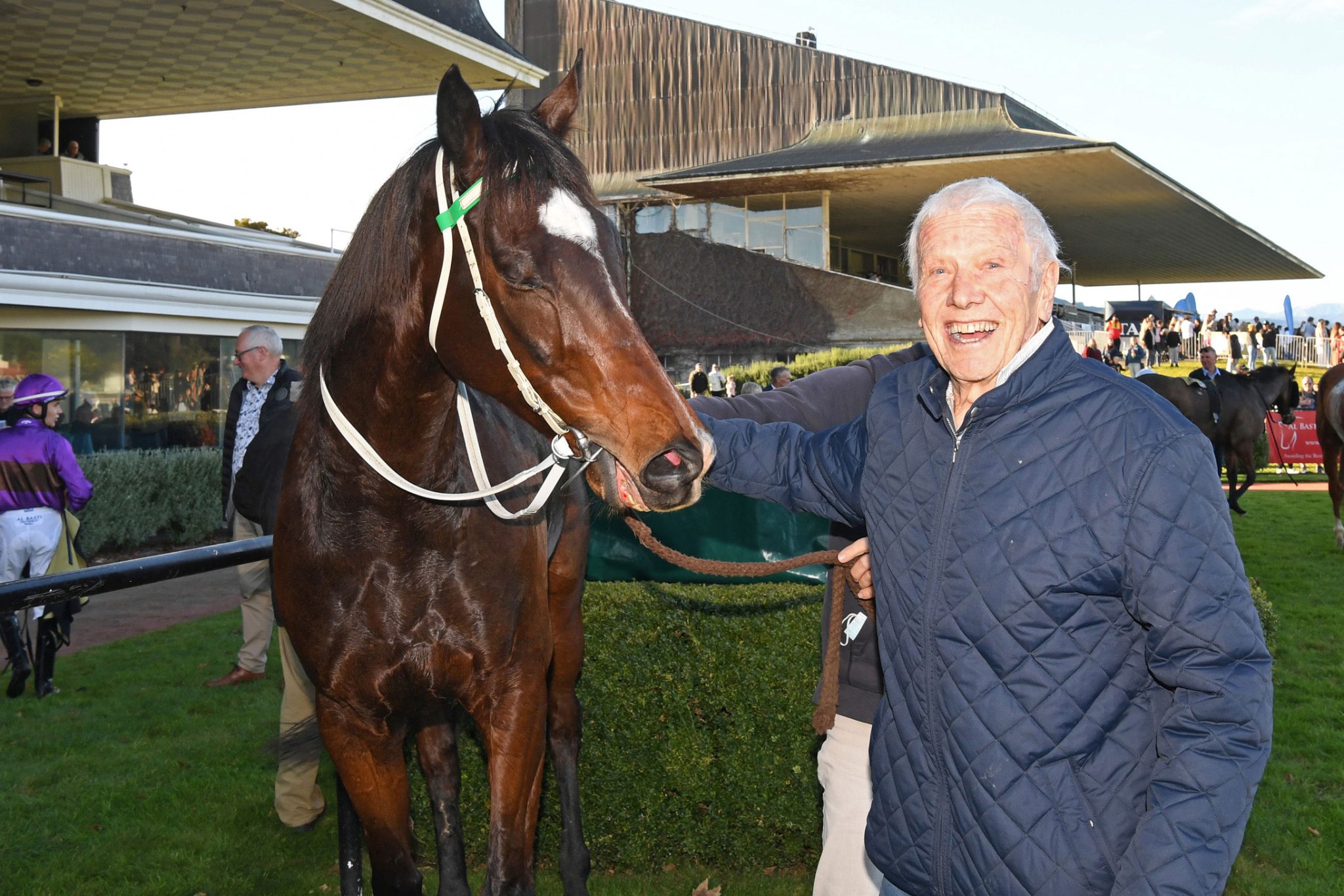 Talented New Zealand winter stayer Prince Leo will have an opportunity at Trentham on Saturday to prove himself worthy of joining his half-brother in Australia.
The five-year-old son of Jimmy Choux is raced and trained by his Foxton-based breeder Ian Shaw, who has enjoyed black-type success in Victoria this year with Tigertiger.
They are out of the Zerpour mare Hoorang and she was a well-performed distance mare for Shaw with nine victories, including the Group 2 New Zealand Cup (3200m) and the Listed Marton Cup (2200m).
Prince Leo will be a favoured runner in the Vernon & Vazey Truck Parts Parliamentary Handicap (2200m) following a dominant performance to win over the course and distance last month.
"He's very well in himself and his appetite is good and he is holding his normal behaviour patterns," Shaw said.
As a back-up, Prince Leo was also nominated for the King Of Comedy At Novara Park North Island Challenge Stakes (1400m).
"I've pulled him out of that and he'll definitely run in the Parliamentary," Shaw said. "The distance suits him much better and wet tracks certainly don't bother him."
If Prince Leo runs up to expectations on Saturday, further thought will be given to an Australian trip and, should that eventuate, Shaw has yet to decide whether he would take the gelding over or if he would join Tigertiger at Rob Blacker's Mornington stable.
"No decision has been made in that regard. I'm going to keep him ticking over and if he does well he could go over, but I haven't got anything specific in mind at this stage," Shaw said.
His decision to send Tigertiger as a maiden galloper to Blacker subsequently reaped spectacular rewards.
Shaw always believed the Zed gelding to have plenty of ability, but the now retired veterinarian struggled to get the best out of him in 11 New Zealand starts due to issues with equine asthma.
"My son is based over in Australia at Ballarat and he is mates with Rob and told him about the horse," he said.
"He rang me and said if I was looking for a change why not send him over and he would train him."
Tigertiger posted his maiden success at Mornington last spring and subsequently added further victories at Geelong, consecutive wins at Sandown and then triumphed in the Listed Bagot Handicap (2800m) at Flemington on New Year's Day.
Tigertiger later finished second in the Listed Roy Higgins Quality (2600m) before he ventured to Morphettville where he was runner-up in the Group 2 Adelaide Cup (3200m) and was turned out after failing in the Group 1 Sydney Cup (3200m).
"He's gone super over there, but racing clock-wise in Sydney, the jockey (Dean Holland) couldn't steer him around the corners," Shaw said.
"He had a break after that and came back into the stable the other day, but no plans have been made just yet."
Shaw is still breeding from Hoorang, who was bought out of a Westbury Stud dispersal sale for NZD$3600 and retired with earnings just shy of NZD$340,000.
She has produced one foal since Prince Leo, an unraced Power three-year-old named Happy Hugo.
"She's getting on now, but I'll try again by perhaps sending her back to Zed," he said.
More New Zealand horse racing news