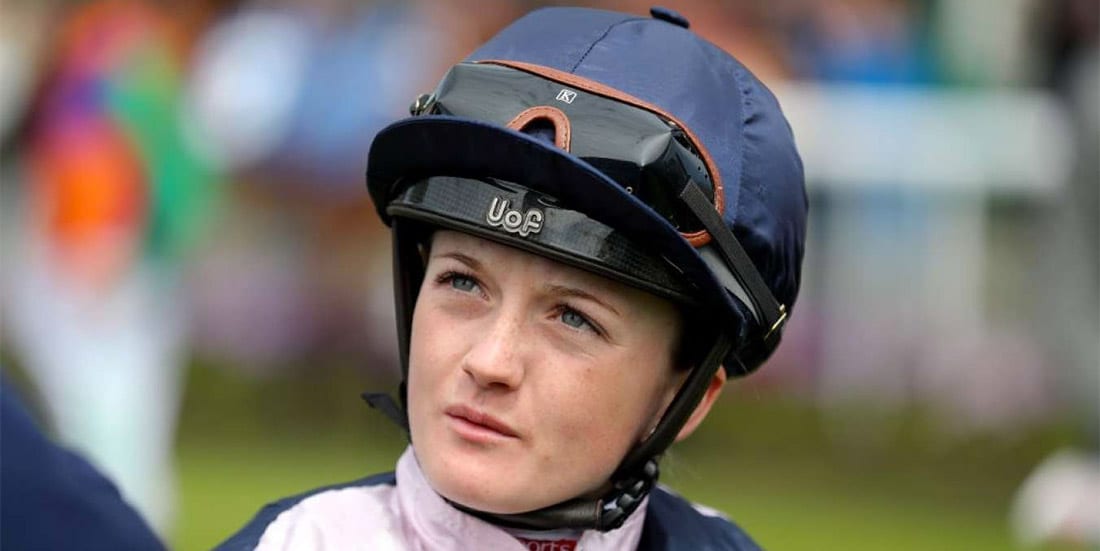 Ryan Moore and Frankie Dettori are amongst the best jockeys in the world, but online bookmakers will give you any price for either to win the British Flat Jockeys' Championship in 2020. The title is about quantity of winners rather than quality, which rules out stars like Moore and Dettori who are so good they can handpick their rides. The current champion is Oisin Murphy and he is still hungry to put in the miles and hours. However, there could be some value in backing Hollie Doyle at +2000 to become the first-ever female champion jockey in the history of British racing.
Moore is the stable jockey for Aidan O'Brien and rides his best horses in the UK and Ireland. Dettori rides for John Gosden, who only has a handful of runners out of the UK. That means there are no quotes for either to win the Irish Flat Jockey's Championship. Colin Keane is the favourite in that market at about evens. Seamie Heffernan rides many of O'Brien's bread and butter horses in Ireland. He gets plenty of opportunities in the regular non-Group races and handicaps, which means Heffernan looks a decent bet at +175 to be the champion.
The UK and Irish jockey championships, both over jumps and on the Flat, are purely based on the number of winners. Riding the winner of the Derby has the same value as winning a maiden. The physical demands of riding a horse in a Group 1 race are the same as in a moderate handicap, but the likes of Moore and Dettori are proven on the big occasions and that's why they are in a position to be selective. Working pros such as Doyle and Heffernan must focus on accumulating winners and not prize money.
Clearly, the current Flat seasons in the UK and Ireland are not normal. Both countries had no racing for over two months, so jockeys have had fewer rides and winners than usual this season. However, some figures from the last three full seasons show what is required to be the Flat champion jockey in the UK:
2017 – Silvestre De Sousa – 854 rides, 155 winners, 18% strike rate
2018 – Silvestre De Sousa – 820 rides, 148 winners, 18% strike rate
2019 – Oisin Murphy – 850 rides, 168 winners, 19% strike rate
From 2015, the core season that decides the UK title has run from the start of the Guineas Meeting in late April and early May to Champions Day in October. That means a time scale of 24 weeks or 168 race days. Any Flat jockey with ambitions to be the champion must average about five rides a day over six months and across seven days a week which means no day off.
During the whole 2019 Flat season, Moore and Dettori had 443 and 255 rides in Britain respectively. They are both at stages in their careers that they have no need or desire to chase titles. Moore was the champion jockey in 2006, 2008 and 2009 and Dettori won the title in 1994, 1995 and 2004. Over the last decade, however, it is been more about winning the major races than contending for the championship.
Hollie Doyle is a totally different kettle of fish. No female jockey has ever been the Flat or jumps champion in Britain and Ireland. It would be an unprecedented achievement and a unique breakthrough for a woman in racing.
It's debatable whether Doyle's gender has affected her odds to be the champion jockey. Her recent statistics suggest she is an outsider for the title; she had 116 winners from 819 rides in 2019 for a strike rate of 14%, while her tally in 2020 is 52 winners from 324 rides at 16%. Murphy, the current favourite at -125, is striking at 16% thanks to 32 winners from 194 rides. Hence, Doyle is not too far off the pace in her quest for an historic championship.