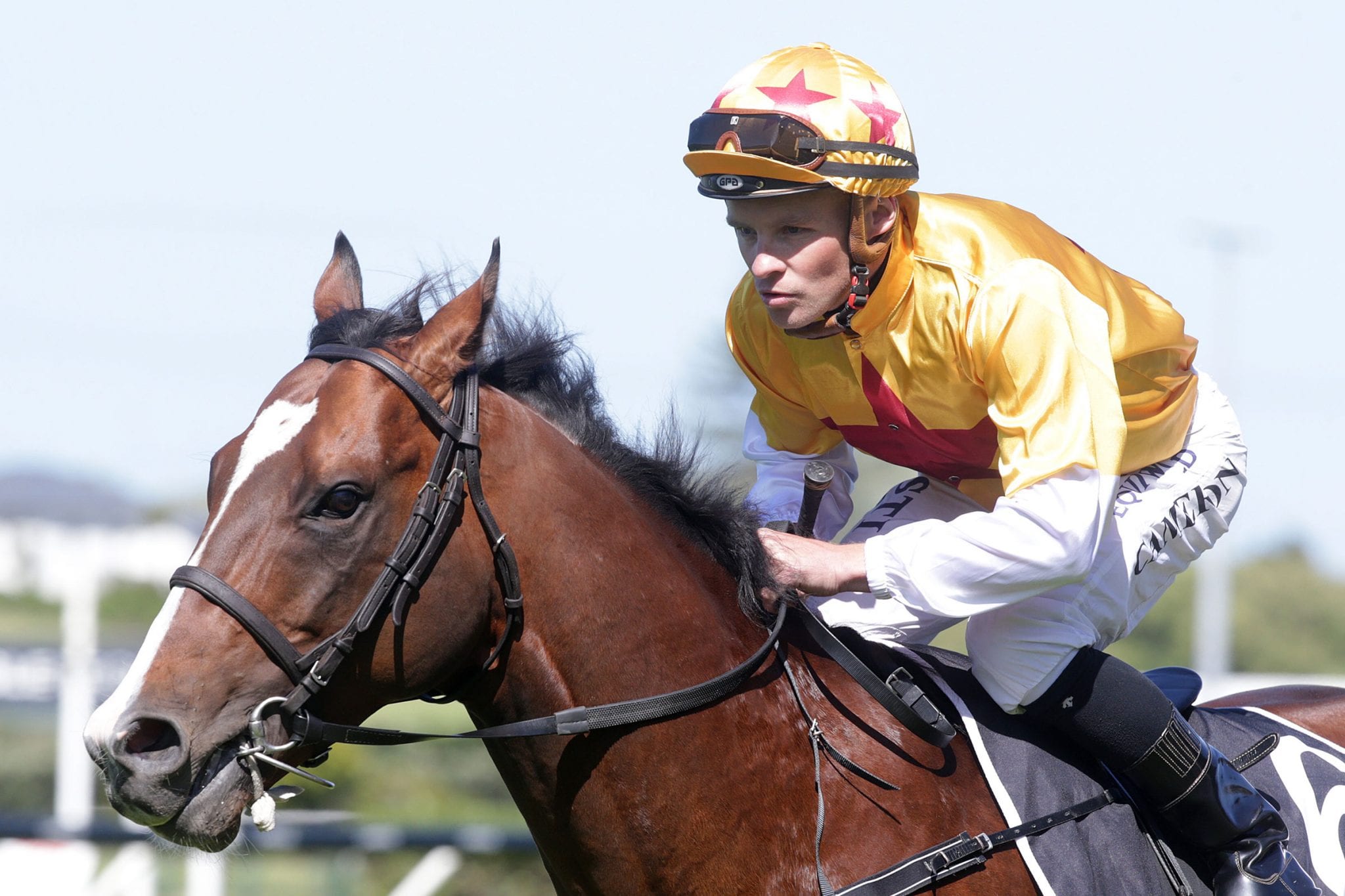 Estimated Reading Time: <1 minutes
New Zealand jockey Matthew Cameron is planning a return to the saddle after calling time out on his career in December last year.
The two-time Champion Jockey surprised many when stepping away from racing as it entered the peak of the racing season, but after seven months away from riding, the talented 34-year-old has had a chance to properly re-charge the batteries.
"I've been thinking (about returning) the last month or so," Cameron told Weigh In.
"I've been getting a little bit of itchy feet here watching the races, and being so close to the Cambridge track I can hear it next door which is quite exciting.
"I want to come back and get stuck into it again."
Cameron hung up his boots on a winning note after riding the Ross McCarroll-trained Initiative to victory at Awapuni but had admitted his desire to ride had faded.
"I think I just burnt out," he said. "I'd been doing it for so many years consistently other than the odd holiday every year. I just needed a bit of time to myself and to get away from the game.
"I still love it to bits, but it can be tough and hard on the body, and I just needed that time away mentally to just cruise and have a bit of time off.
"I stopped just before Christmas and a lot of people were scratching their heads, thinking why would you stop when you can make so much money over that period?
"I was just over it and wasn't feeling it as much as I should, and it wasn't fair on some of the owners and trainers that I wasn't out there giving it my 100 percent.
"The last two months have been good, and I have been really feeling like I want to go back.
"I'm excited to step back out there and get stuck into it."
Cameron has no concerns about his weight, admitting he has actually shed some during his sabbatical.
"I think I am one of the lucky jockeys that doesn't have a weight problem," he said.
"I have lost a couple of kilos since I have stopped riding, which is crazy. I'm thinking it is a bit of muscle I have lost not trying to hold on to these horses for the last six months.
"I'm looking forward to getting that winning feeling again."
Cameron is looking to ease back into trackwork and building his riding fitness again before trials and jumpouts and eventually a return to raceday riding.
"Hopefully, when I know, I'll know when it's time to go back to the races," he said.
A former champion apprentice, who commenced in the industry as a 15-year-old, Cameron sits on a tally of 1408 New Zealand wins and 94 Group or Listed victories to his credit, including 15 at Group One level.
Cameron has ridden 150 or more winners in a New Zealand season three times and has five times won more than 100 races in a season.
Sure to be a welcome addition to the jockeys' ranks, Cameron sits 15th on the New Zealand all-time winners list.