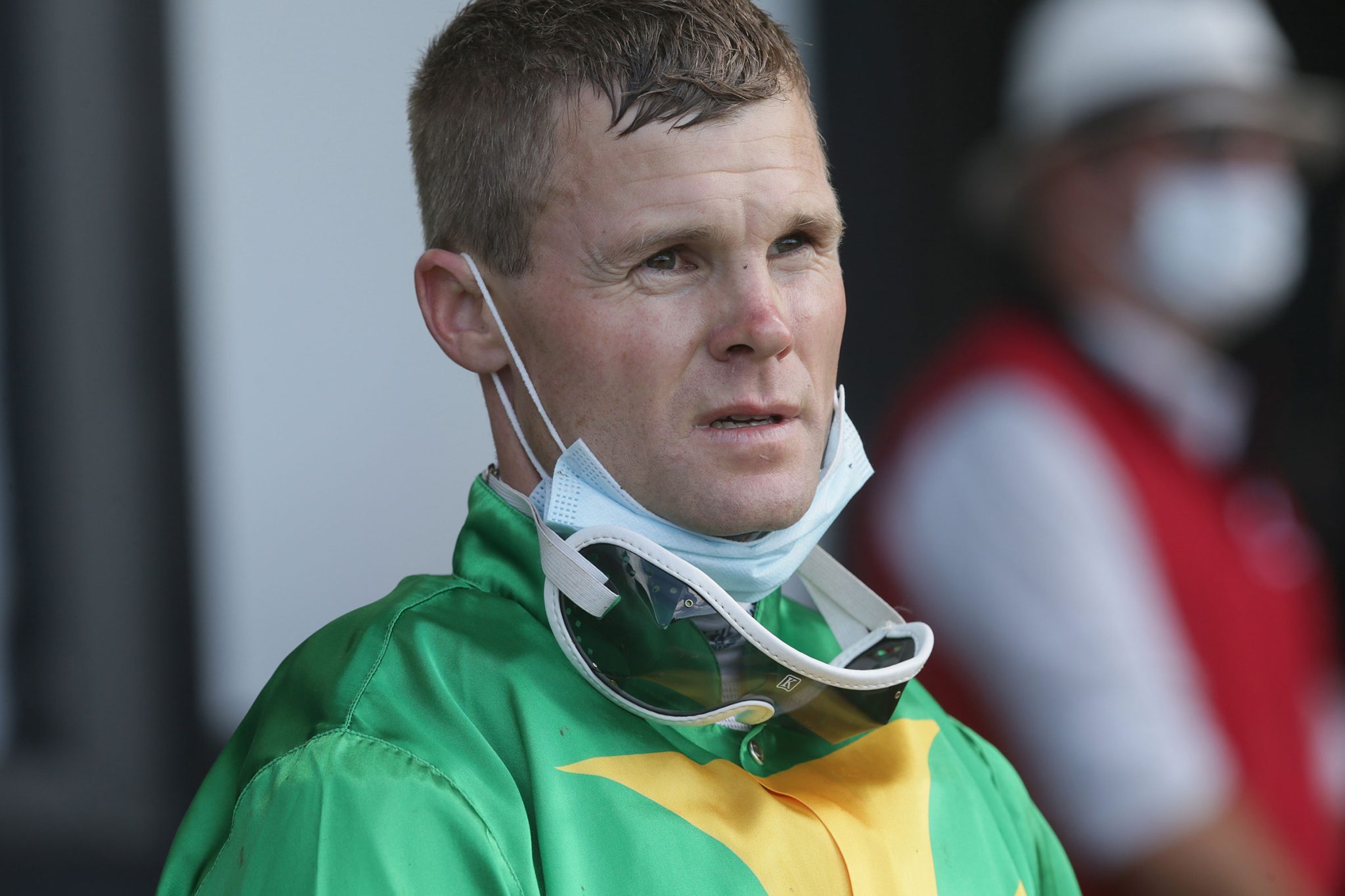 A battered and bruised Andrew Calder remains in good spirits after suffering multiple injuries, but with no long-lasting damage, in a nasty fall at Ruakaka on Saturday.
The New Zealand jockey was airlifted to Whangarei Hospital after he had parted company with his mount Lady Deb in Saturday's two-year-old contest.
"I've got some stable fractures in my vertebrae, three of them and quite high up, and then I've got four broken ribs," Calder said from Whangarei Hospital.
"It definitely could have been an awful lot worse. When I was knocked out, the horse was still on me and it could have been pretty bad alright."
Fortunately, Calder is unlikely to require any surgery for his injuries with time to be the great healer.
"I've had CT scans and it all looks pretty good so they haven't needed to operate," he said.
"The spinal cord is intact, one of the fractures moved right around it but left it intact so in that sense I've been pretty lucky.
"I was able to get up and have a shower today and had a little walk around. I've got a halo-style brace on."
Calder has a clear recollection of circumstances that led to Saturday's incident, which occurred after about 300 metres.
"I woke up as if I was in a dream when I was first woken by the medics. I do remember the fall and going into it and all that led up to it," he said.
"My horse was a little bit raw and they were all green horses looking for runs and she didn't quite deal with it all.
"She crossed the heels of the one in front and when she fell she came down on top of me."
The Group One-winning jockey has yet to be given a definite timeline regarding his rehabilitation and allowing his future move to Australia.
"They want me to wear the halo brace for at least six weeks so at this stage I'll just take it as it comes," he said.
"We will be moving over to Sydney at some point. My wife and I have sold our house and will be going over for a lifestyle change.
"We haven't really decided where in Sydney we'll go, but I am hoping to ride around the provincials over there."
Calder is married to former jockey Natasha, daughter of Pukekohe trainer Richard Collett and wife Judy.
Their son Jason, whose partner Clare Cunningham trains at Warwick Farm, is firmly established among the elite level of jockeys in Sydney where his sister Alysha also successfully plies her trade.
Calder has ridden 23 winners this season, including the Group 2 Japan Trophy (1600m) aboard Gino Severini at Tauranga.
The 40-year-old has a domestic career tally of 862 winners, 46 at Group or Listed level, and has also successfully ridden in Macau and Singapore.
More New Zealand horse racing news