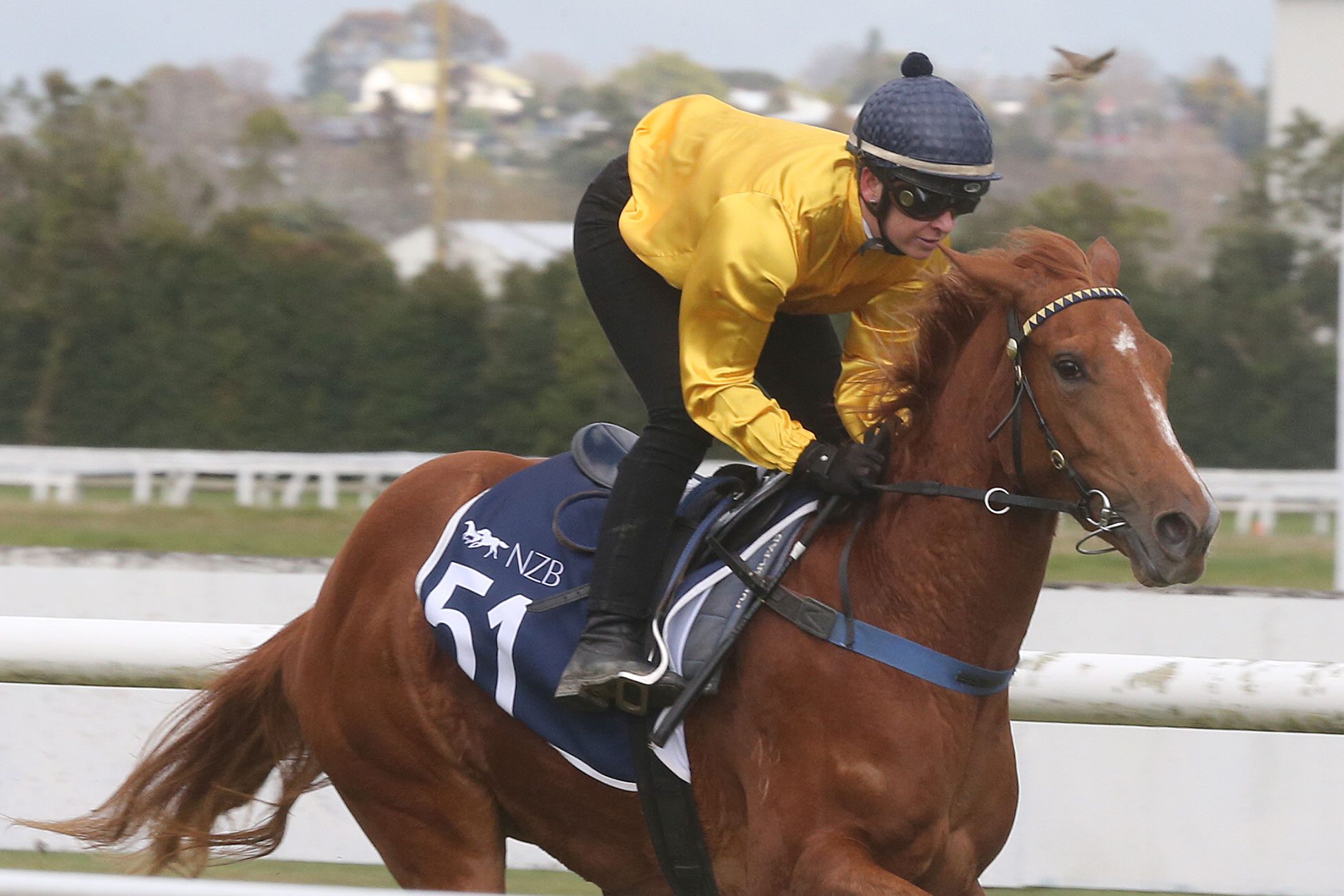 Estimated Reading Time: <1 minutes
Jockey Bridget Grylls has returned from a foray to Victoria and is sure to be a welcome addition to the New Zealand riding ranks.
The 28-year-old has been back in action at jumpouts and trials of late as she builds her race fitness.
"I've been back about three months, I came back in the middle of May," Grylls said.
"I just needed a change of scenery and I wanted to come home. The fact that New Zealand has been less restricted by COVID-19 lockdowns is a massive factor and it is really refreshing to be home."
Grylls, who has greeted the judge first on 218 occasions in her career — 77 wins in New Zealand and 141 wins in Australia — is already proving to be an asset for the racing division of one of New Zealand's major breeding operations.
"I'm living in Matamata at the moment and I'm riding work for Valachi Downs. I'm just starting to ride a bit more outside work now, but it is great to be a part of the team at Valachi and work for Stephen (Autridge) and Kris (Shailer). I've started to ride a few trials here and there," she said.
From a family of successful jockeys, Grylls has adopted the vocation mastered by her grandfather John, her father Gary and her brother Craig, and it was on the recommendation of her brother that she has found herself as part of the Valachi Downs stable.
"Craig is stable rider there so he helped tee it up for me. It was great to get back and get a bit of fitness going towards trials and races," Grylls said.
The Waikato horsewoman, who rode with good success in Queensland earlier in her career, enjoyed her time in Victoria, despite the competitive nature of the jockeys' ranks but she is pleased to be home after two years away.
"It was good, it was very hard because there are a lot of good jockeys over there and they go to the smaller meetings as well. It is quite competitive," Grylls said.
"The last six months I was just riding work for Peter Moody which is probably one of the best experiences I have had there. He is a champion trainer and I have learnt a lot riding there.
"It is definitely more laid back here. In Victoria there it is racing seven days a week and it is pretty full on.
"It is great if racing is what you want to immerse yourself in because it is every day of the week and if you turn the TV on, Peter has a horse racing or a friend has one."
A natural lightweight, Grylls hasn't set a time-frame as to when she will be seen in action on raceday.
"I am just going to work hard and enjoy myself this time back. I want to have a bit of fun with it and see what happens. I'm excited to get back riding," she said.
"When an opportunity strikes, I'll be back at the races. The next couple of weeks would be great but I'm not in any rush. I want to go to the trials and get fit and then go out there and look like I am ready.
"The Te Rapa trials on Monday was only my second trial meeting back, but I have been riding a few jumpouts at Matamata. I'm feeling pretty good.
"Valachi have quite a few nice young ones coming through which will be exciting over the next few months."