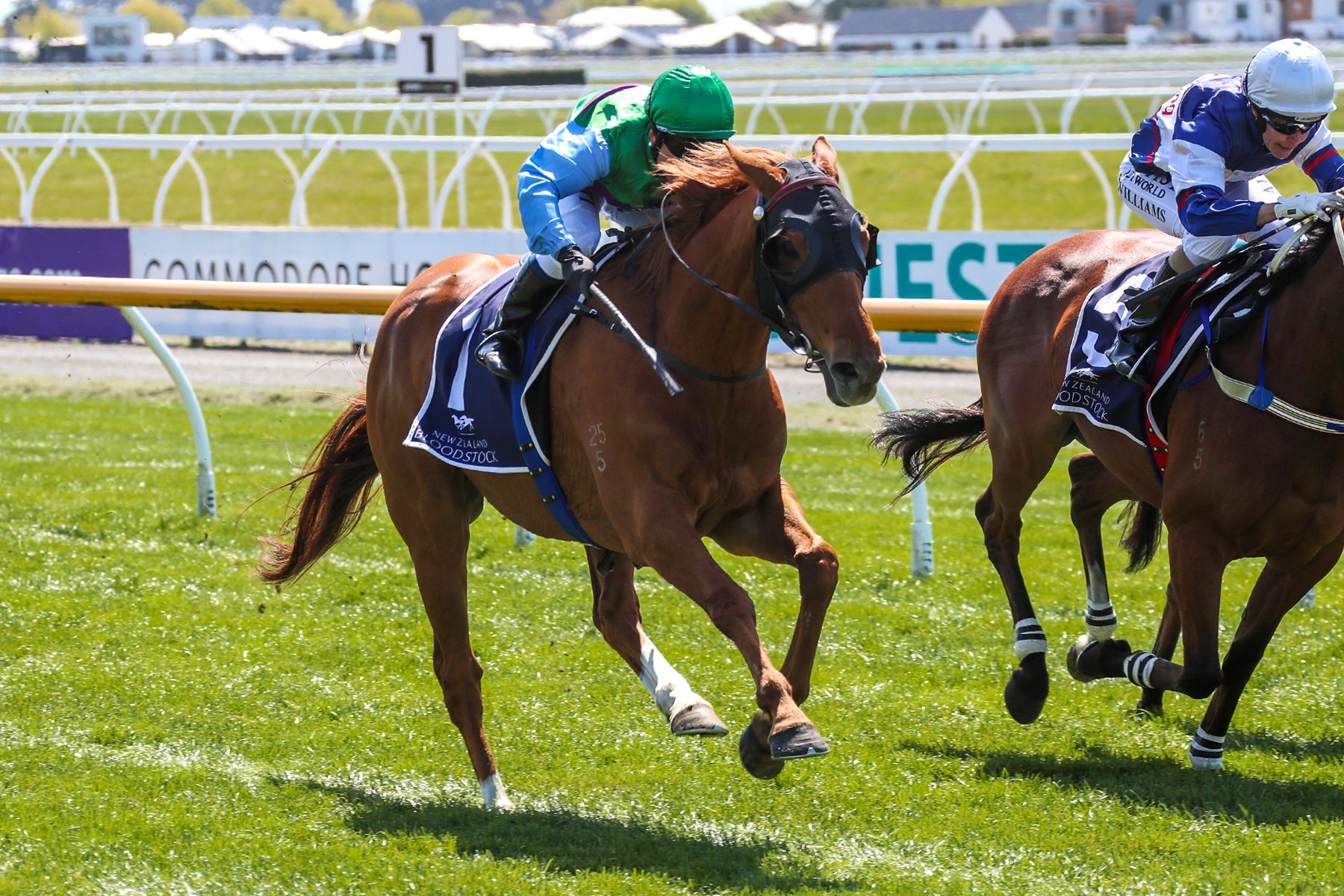 Wanganui trainer Kevin Myers is no stranger to success at Warrnambool and he will be looking to extend that record on Sunday with Botti in the Jericho Cup (4600m).
The well-travelled galloper booked his ticket across the Tasman with victory in the Road To Jericho (3000m) at Riccarton last month and Myers said Botti has thrived since arriving at his good friend Patrick Payne's Plumpton barn.
"He has done everything right," Myers said.
"Patrick Payne took him down and gave him a run around the course yesterday (Tuesday) and everything seems okay."
The son of Jakkalberry has won three of his last four starts, finishing runner-up in his other outing, and Myers said he has appreciated the return to flat racing after a stint over hurdles.
"He has come right," Myers said. "He is going well on the flat, but he is not a good jumper and loses too much ground at the jumps.
"His form is good, but he is one of those horses where if the jump doesn't come up right then he loses a length at every fence."
While most of Myers' success has come in the form of jumpers in Australia, he said he would love to add the Jericho Cup to his mantle.
Inaugurated in 2018, the Jericho Cup is open to Australian and New Zealand-bred horses only to mark the ANZAC origins of the race, commemorating the light horse involvement in World War I and run on the fourth Sunday after the Group 1 Melbourne Cup (3200m).
The original Jericho Cup was run in 1918 over three miles through desert sands and its 100th anniversary was marked with the introduction of the modern Jericho Cup.
The New Zealand influence on the Jericho Cup has quickly taken hold, with the first three winners all bred in New Zealand – High Mode, Ablaze and Count Zero, before Australian bred Wil John landed the prize last year.
But there has not yet been a New Zealand-trained winner, and the pandemic prevented any Kiwi involvement in both 2020 and 2021, so Myers is keen to make his mark with Botti, who will be ridden by Shaun Fannin and carry 70kg top-weight.
"It would be a great race to win, they are doing a great job over there with the race. It is getting stronger and stronger every year," Myers said.
No plans have been made following Sunday, although Myers said there is a possibility Botti could remain in Australia.
"We will see what happens and see what the owners want to do, they might want to leave him over there," he said.
Meanwhile, Myers is set to have two runners at his home track on Saturday, including Mondorani in the Listed Wanganui Cup (2040m).
The winner of last year's Group 3 New Zealand Cup (3200m), Mondorani finished ninth in this year's edition of the race, taken out by stablemate Aljay, and Myers said the wet weather has been the biggest instigator for the eight-year-old to run this weekend.
"He is only in because it is wet," Myers said. "We have had a lot of rain and I think Wanganui was under water today, so it will be interesting to see what happens.
"The wet track won't hurt him and you always have to support the locals."
Myers' other runner will be Duke of Plumpton in the Wanganui Motors And The Dyke Family 1600.
"He will like the wet," said Myers, who shares in the ownership if the seven-year-old with Patrick Payne.
Myers is looking forward to summer racing, particularly the West Coast circuit, which he has enjoyed plenty of success over the last few years.
"We have got quite a few young ones, a lot of two and three-year-olds. Something will come through and I will try and get a few ready for the Coast," he said.
"Aljay can go around in the Greymouth Cup and then go to Auckland. Kopua can go there as well."
More Australian horse racing news