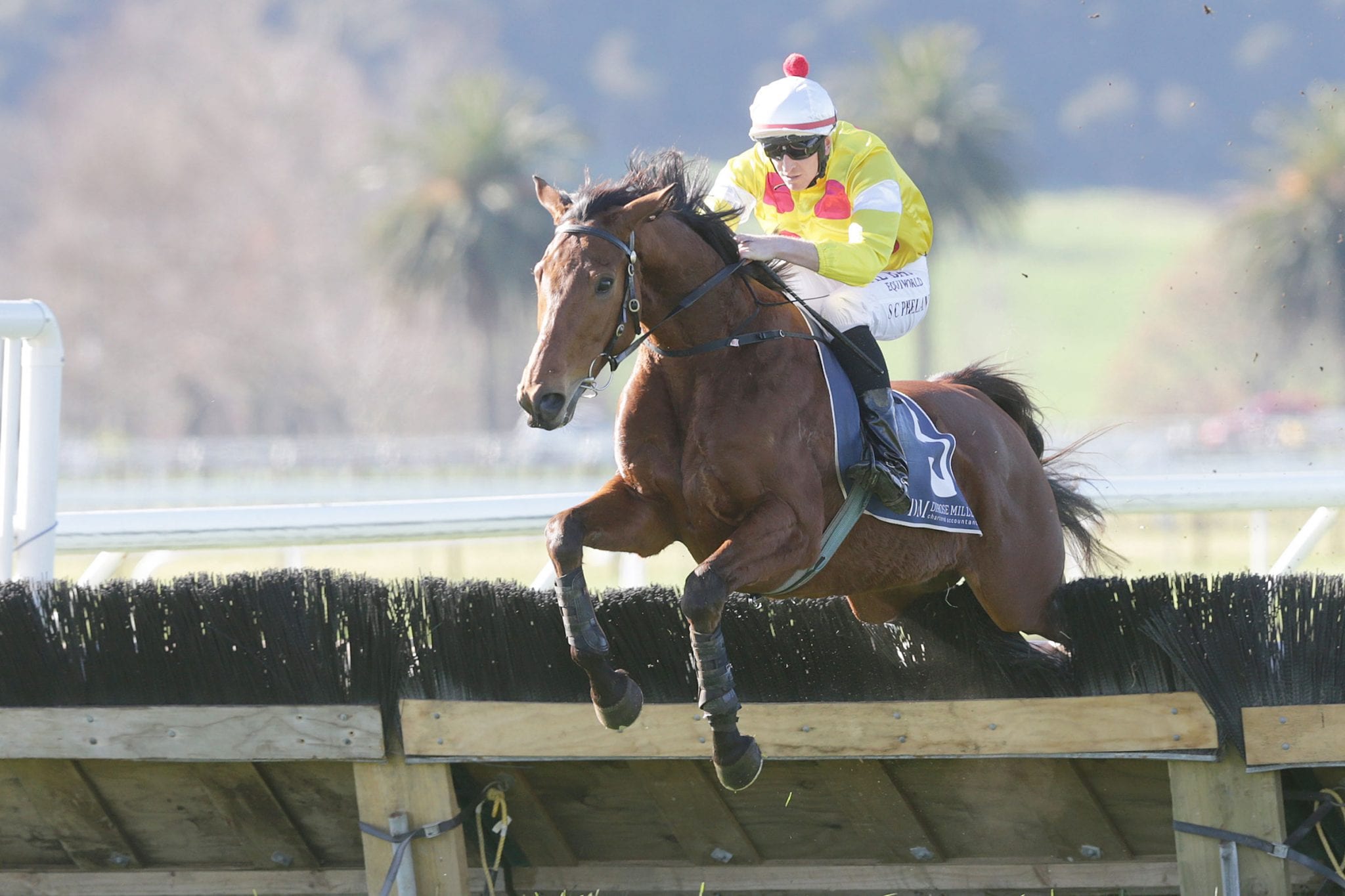 One of the most exciting weeks of jumps racing is coming to a close at Warrnambool, Australia, but things are only just starting to ramp up on the New Zealand jumps scene.
Te Rapa will play host to their first jumps meeting of the year on Saturday and local trainer Mark Brooks is looking forward to lining up a couple of horses he has big aspirations with this season.
Promising jumper El Disparo will take on a small but select field in the Ken and Roger Browne Memorial Steeplechase (3900m) where he will come up against Central Districts raiders Shamal, Country Bumpkin, and Zentangle.
"While the race is light on numbers, it certainly isn't light on quality," Brooks said. "There are some quite good horses there – Shamal is a very good horse and Zentangle has won 17.
"It would be good if there were a few more in it, but it is only early days and it looks like there have been plenty of horses down in the Central Districts at the point-to-points.
"I imagine there will be a few more in a fortnight in the Waikato Steeplechase."
El Disparo has showed early promise over the fences, winning two of his five steeplechase starts to date, and Brooks has been happy with the way he has come up this time in, winning his last two trials at Cambridge.
"He has had a couple of trials to get him ready, so he should be pretty forward," Brooks said.
"He seems to be coming up well, but they are only trials, it's not quite the same as race day. But we are pretty happy with him.
"He was not far away from the better hurdlers when he was a hurdler, so he has got a bit of quality about him for a jumper."
While the son of El Hermano will back-up in the Signature Homes Waikato Steeplechase (3900m) at Te Rapa in a fortnight, Brooks said weather will dictate his key targets this year.
"He likes the better tracks," he said. "He will head to both days at Te Rapa, he will get a good track, and we will just play it by ear and see what the weather does.
"It would be quite nice to go down south for the Grand National, but it can either be good and firm, or bottomless."
Brooks will also line-up El Luchador in the Fairview Motors Waikato Hurdle Prelude (2800m) after his first-up unplaced run on the flat over 2100m at Tauranga a fortnight ago.
"We are really happy with him," Brooks said. "He had a bit too much weight (75kg) compared to the others in his flat race, because his flat rating is so high."
He subsequently won his hurdle trial against Trisha Lea at Cambridge last week, and Brooks said that should tighten him up nicely for his first hurdle test of the year.
"There were only the two in the trial unfortunately, but they kicked along pretty quick, so it was a good hit-out," Brooks said.
Following Saturday, El Luchador will head back to Te Rapa in a fortnight to contest the Fairview Motors Waikato Hurdles (3200m), with the ultimate aim being a trip across the Tasman later this year.
"Safely through the first two days at Waikato we will ideally go to Australia for the Crisp (4200m) and the National (4500m) later in the year," he said.