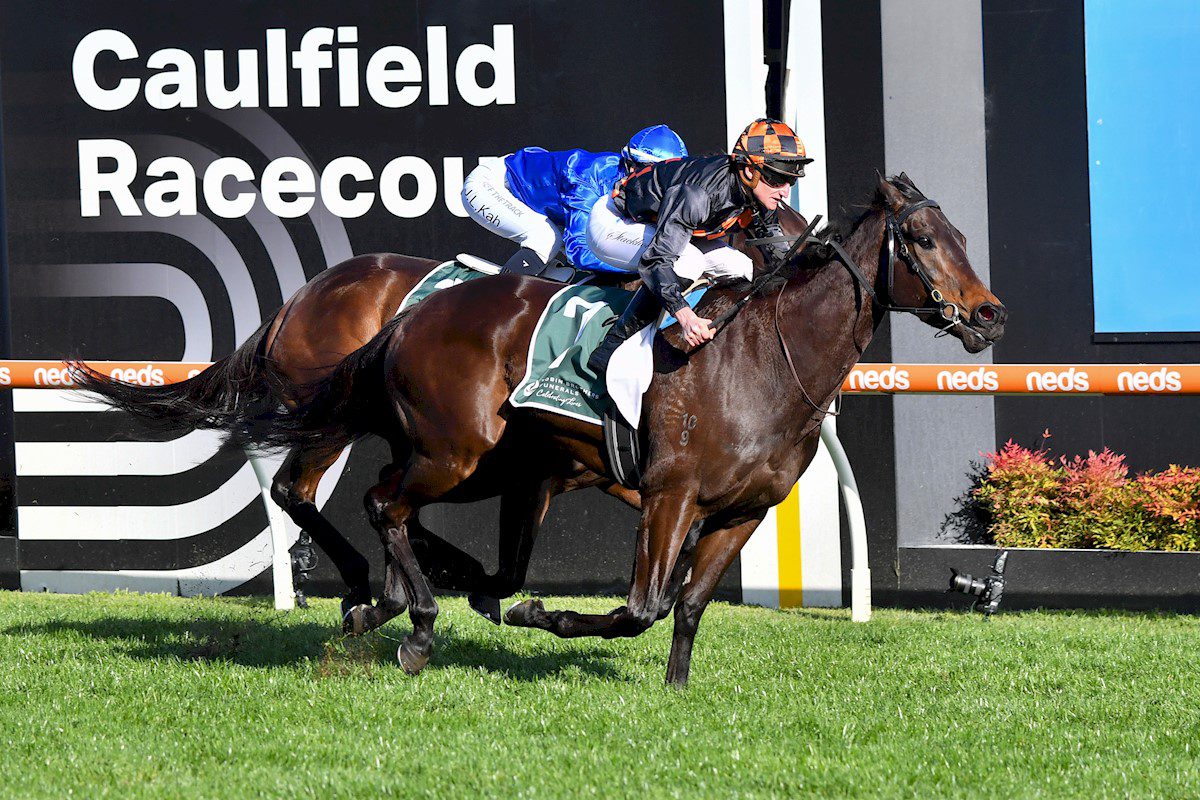 It was declared a match-race between two mares in the Group 3 Cockram Stakes (1200m) at Caulfield on Saturday and it certainly didn't disappoint, as Bendetta ($2.80) edged out Parisal ($2.50) in the closing stages.
Both gallopers headed into the weekend with impressive first-up wins on their respective resumes, and the market with online bookmakers reflected that, as the pair fluctuated between favourtism prior to the start.
The race unfolded as expected with Parisal electing to cross the field and sit outside the leader throughout the journey, while Daniel Stackhouse was more than happy to get on her back aboard Benedetta, at one stage sitting three-wide without cover.
Dance To Dubai ($34) was the lamplighter, ensuring it would be no easy task for the favoured pair to get the breaks, as Parisal took off turning for home.
She gave a mighty kick under Jamie Kah; however, Bendetta toughed-out a grandstand finish, just getting the better of Parisal in the shadows.
2023 Group 3 Cockram Stakes Replay – Benedetta
Jason Warren was ecstatic with Bendetta as she returned to scale and implied a trip to Sydney may well be on the cards for bigger and better things in the spring.
"It's very satisfying," said Warren.
"He just kept her even (Stackhouse) and balanced, we probably ended up a little bit closer than we would've liked to have been, but in saying that he was following the equal favourite and had her in her sights the whole way.
"We'll probably go towards Sydney and get ahold of some bigger prizemoney up there, but she's earnt her place in a better race, and I'd say Sydney is where we end up."
Daniel Stackhouse was elated with the performance of his mount in his post-race assessment and gave a glowing endorsement of his mare.
"Nice to get a winner on a Group 1 day," said Stackhouse.
"She definitely deserved that today and the race worked out how I thought it would.
"I knew I'd be three deep with no cover, which I wasn't too worried cause I knew I was on the best horse in the race.
"She's done a good job – it took her a while to balance up and get through her gears, but once she did that, she's quite electric and hit the line really strongly.