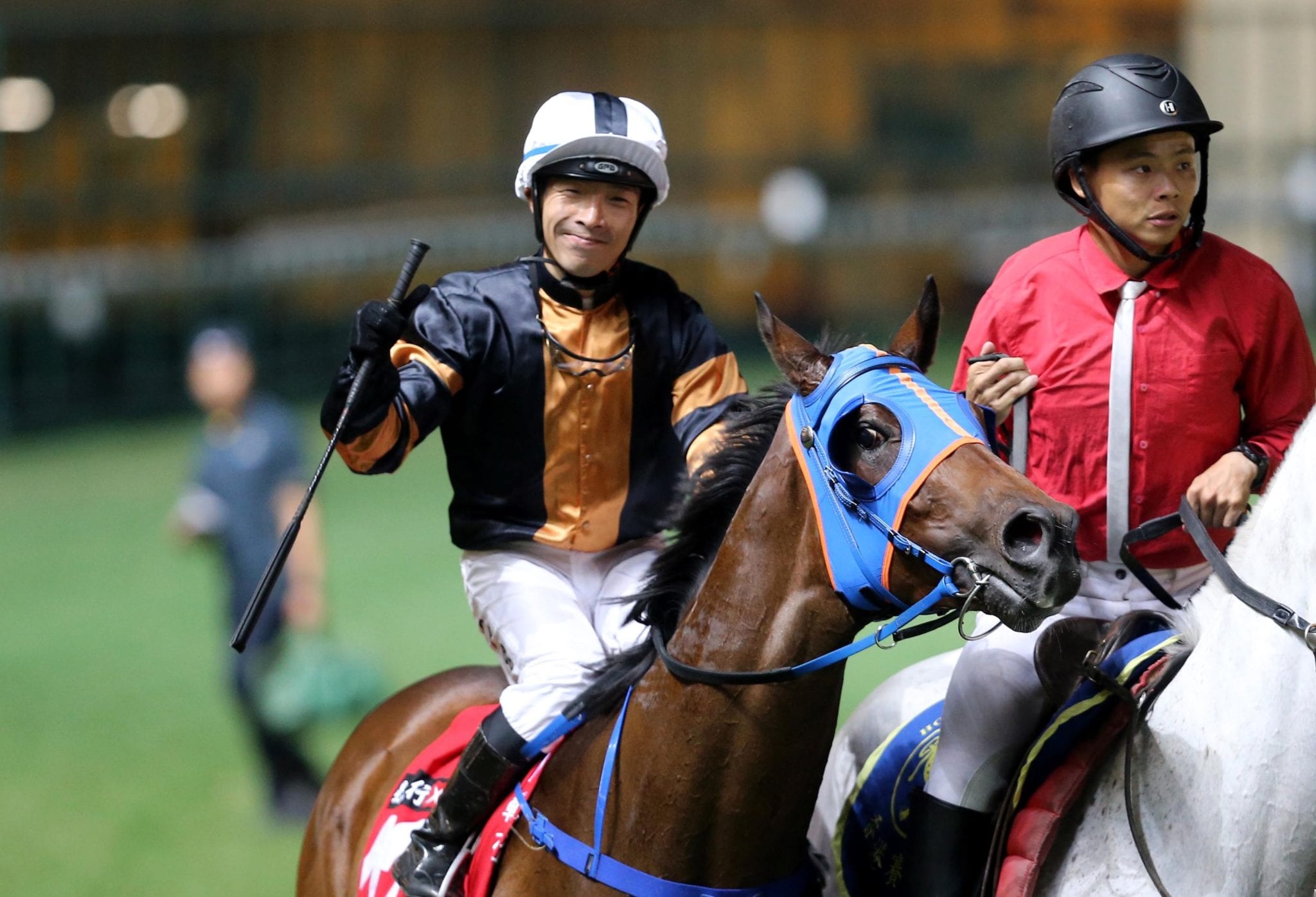 Ben So earned his first win of the term with a stalk and swoop ride on the Jimmy Ting-trained Baby in the Class 3 Hebe Hill Handicap (1200m) at Happy Valley on Wednesday, 30 October.
The former champion apprentice has had to fight for scraps in recent seasons – he ended last term with six wins – but has continued to prove his value in the tough Hong Kong crucible despite finding winning opportunities hard to come by.
And his popularity among colleagues and rivals was evident from the flurry of backslaps and handshakes as he made his way along the corridor from the weigh scale to the jockeys' room.
"It's a relief," he admitted. "During the last two months I've been riding horses that did not have very good chances but I've still been trying my best and today I got the winner so I'm really happy."
Before tonight's success, the 32 year-old had scraped three placings from 71 rides.
So tracked the pace-setting Shining Ace (122lb) through a rail run atop bottom-weight Baby (112lb) and when the Umberto Rispoli-ridden leader extended off the home turn, he kept a calm head, pulled out and pursued with confidence.
"I thought he'd come back – he went pretty fast," So said. "My horse jumped really well, I tried to get a forward position and we got the box seat easily.
"At that position he pulled a bit through the early stage and then from the 150 (metres) he calmed down and I just followed the leader easy. When we got in the straight and I asked him, he gave me a really strong run."