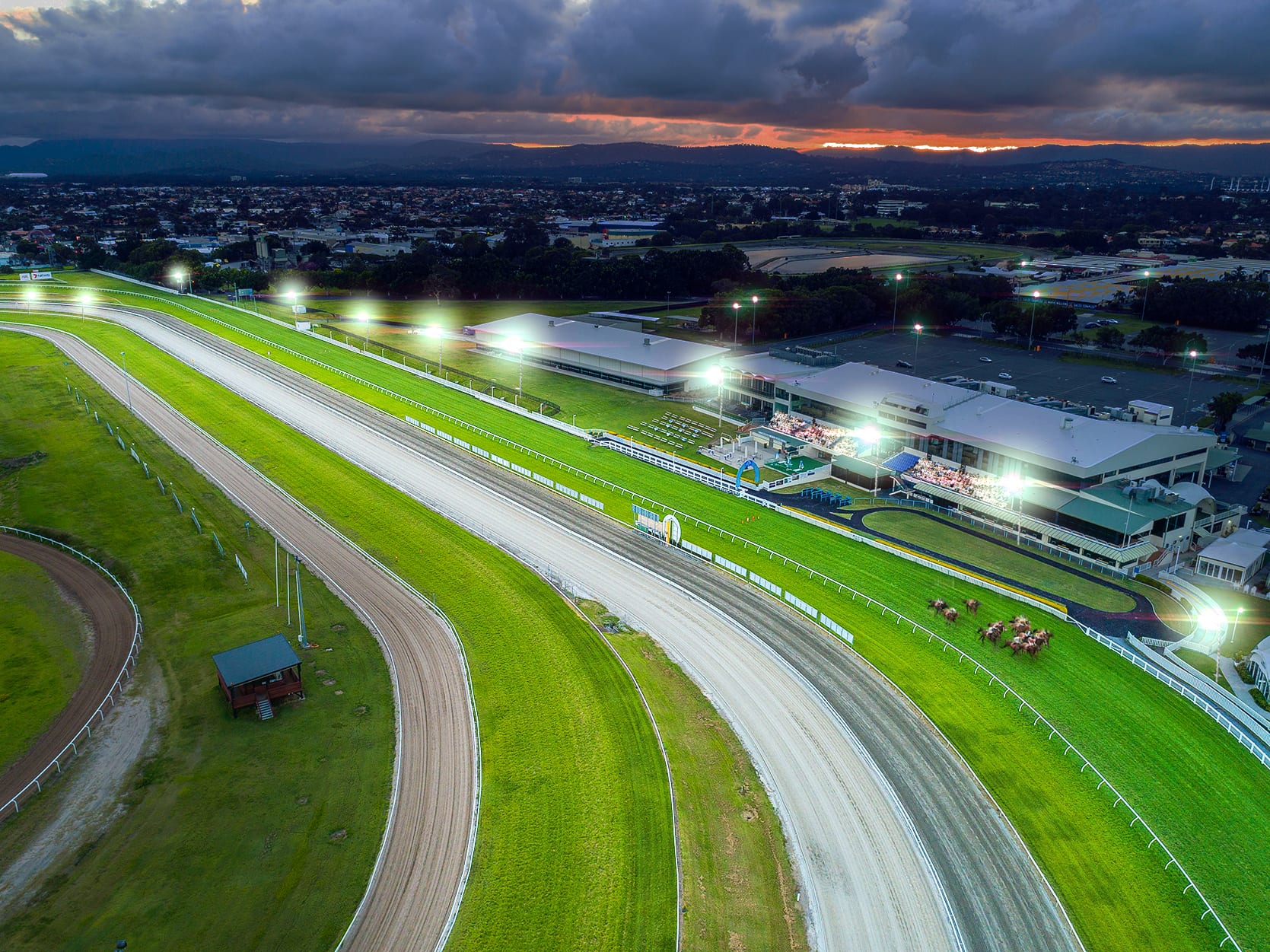 Estimated Reading Time: <1 minutes
Australian thoroughbred racing's Gold Coast Turf Club (GCTC) has bold plans to rival the Asian racing powerhouse, the Hong Kong Jockey Club (HKJC); with rebuild to enable night racing at the venue.
The Gold Coast Turf Club is on its way to becoming the premier racing attraction in Queensland after the state's Premier, Annastacia Palaszczuk, announced the approval of $31.5 million to redevelop the racecourse into one of Australia's premier night racing venues.
After announcing at the recent state election, Palaszczuk promised the multi-million-dollar redevelopment and followed through on Monday with the plan.
"This multi-million-dollar redevelopment will transform the Gold Coast Turf Club into one of the best racing venues in the country," said Palaszczuk.
"At the election, we made a promise to invest in new infrastructure to create and rebuild the economy on the Gold Coast.
"We're delivering on that commitment."
While the project is set to create plenty of jobs for local construction workers as a part of the Premier's COVID-19 economic recovery plan, the boost is set to enhance racing on the Gold Coast for years to come.
On top of the $31.5 million boost from the Government, the Gold Coast Turf Club will contribute $5 million which will see the racing surfaces modernised with an all-weather synthetic track, state of the art lights for night racing and in-field tunnel to enhance equine welfare as well as health and safety measures.
Racing Minister Grace Grace labelled the redevelopment as a 'game changer for Queensland Racing.'
"The investment means Australia's favourite holiday destination will now have another thrill to offer, potentially rivalling Hong Kong's massive tourism drawcard, Happy Valley," she said.
"By the time the new turf club is ready, the south-east corner will have thousands more hotel rooms and tourists – including a new hotel and apartment tower at The Star Gold Coast casino.
Th Gold Coast racing industry already supports 1,100 local jobs from trainers and jockeys through to hospitality workers, farriers and equine nurses."
Given the potential similarities between the Gold Coast Turf Club and Hong Kong Jockey Club (HKJC), it is worth noting that the HKJC contributes 1.3% of Hong Kong's GDP.
"Just a fraction of that would provide a massive boost to the Gold Coast and SEQ's economy and jobs," said Grace.
The Gold Coast Turf Club already plays host to one of the biggest racing carnivals in Australia, the Magic Millions, and hosts thousands of visitors each year for the event which includes the yearling sales and Magic Millions race day.
The redevelopment is set to begin later in the year after being proposed in 2017 when Aquis secured naming rights at the Gold Coast track.