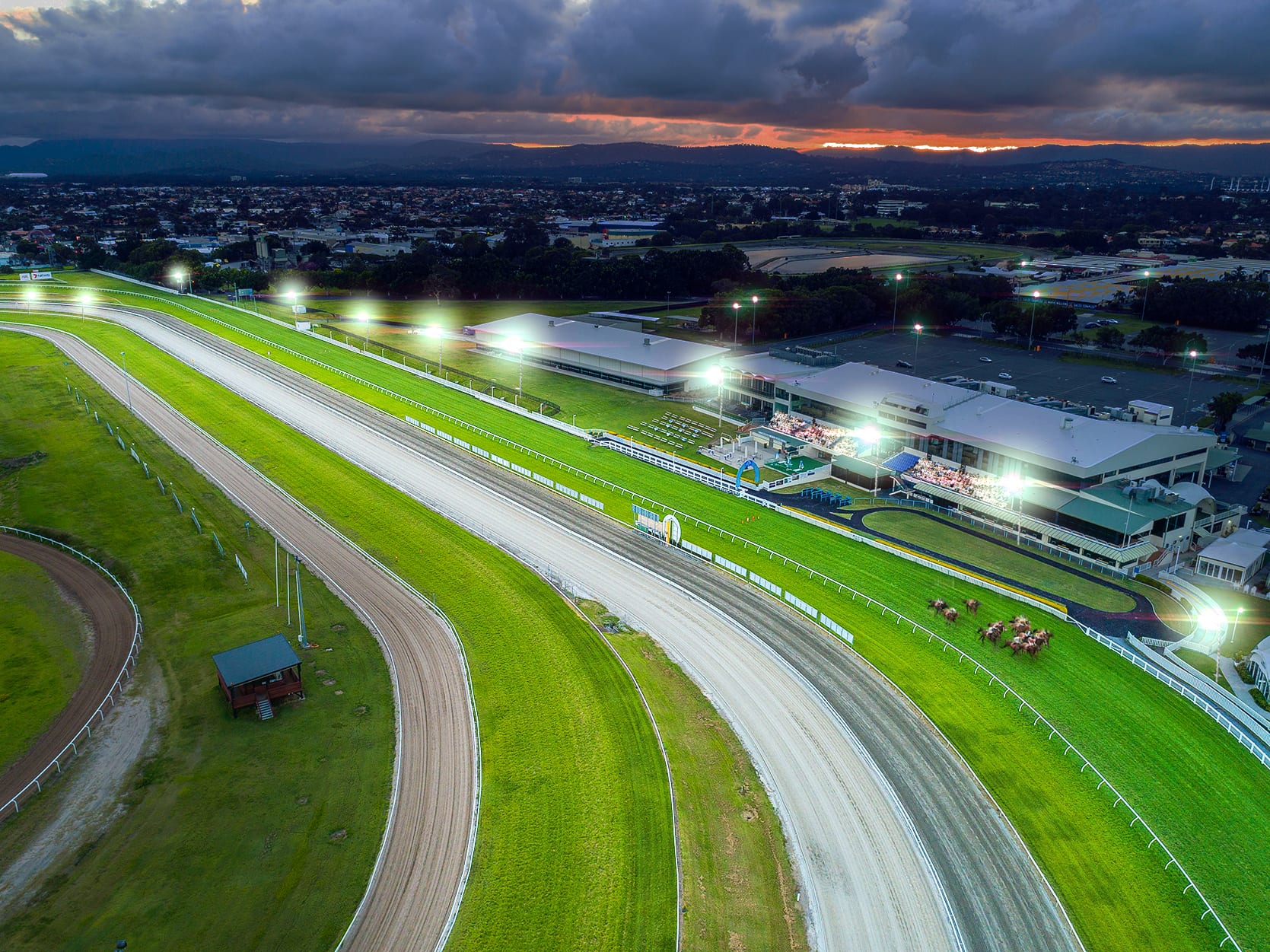 Estimated Reading Time: <1 minutes
Redevelopments for the Gold Coast Turf Club got underway on Tuesday, with the A$63 million enhancements set to make the venue "bigger and better".
Over 12 months ago, it was announced that the Queensland racetrack would be developed into one of three night-racing venues in the state, with a new all-weather track also set to be built, as well as enhancement to facilities to ensure the best possible equine welfare.
At Tuesday's launch, Gold Coast Turf Club Chairman Brett Cook said he couldn't express just how happy he was to get this project underway.
"Everybody has been talking to us about night racing for so many years, well finally, it's going to get delivered," Cook said.
"Our target is Magic Millions 2024. I'm very confident we will deliver in time and under budget."
While night racing is sure to lure participants and patrons to the Gold Coast, the introduction of a synthetic racetrack will also enhance the quality of racing across South East Queensland.
Currently, the Sunshine Coast Polytrack is the only track capable of racing in rain or shine, so the addition of an all-weather track on the Gold Coast will be well received.
"This investment is going to build a bigger and better Gold Coast Turf Club," Racing Minister Grace Grace said.
"An over $63 million investment here on the Gold Coast. There will be lighting, the track will be having all synthetic all-weather tracks – so no matter what the weather is, we will be able to race here – and they can also take some of the load if there is wet weather in other parts of Queensland.
"We can rely on the Gold Coast, as we do on the Sunshine Coast, for all-weather tracks here in this wonderful part of Queensland."
Racing Queensland CEO Brendan Parnell said the facilities will be "world-class", while Chairman Steve Wilson added to those sentiments.
"What will be delivered, is a world-class racing facility under lights," Parnell said.
"Night racing will be beamed around the world, a world-class training facility – one of the biggest in Australasia – and with that as well, a metropolitan-standard track which will be the rival and envy of so many around."
Wilson said the upgrades to the GCTC give the club an opportunity to become a metropolitan-class racetrack.
Racing is set to continue at the Gold Coast for the next six months, with the all-weather track and temporary training facilities the first items on the agenda.
Upgrades to the course proper will commence after Magic Millions Day 2023, with the aim of being up and running in time to stage the first Magic Millions under lights in 2024.