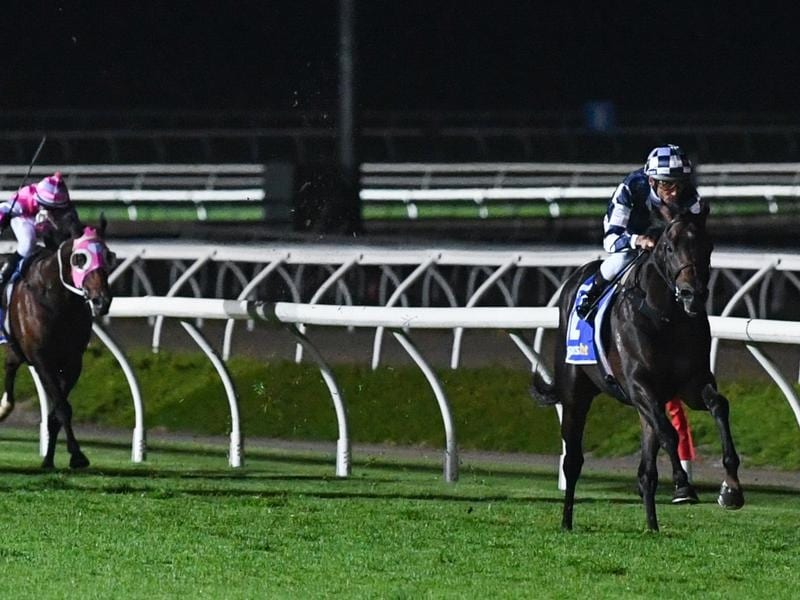 The Australian Trainers' Association (ATA) have welcomed the changes for the 2021-22 Victorian night racing season, with earlier finishing times set to be a big win for race clubs and participants alike.
From the start of the 2021-22 racing season, all night meetings will finish 15 minutes earlier than what they did during the 2020-21 season.
All Friday night meetings held during September through to March at Moonee Valley, Pakenham and Cranbourne will now need to be finished by 9:45pm at the latest.
Trainers had been petitioning for close to five years for earlier finishing times, claiming that participants were struggling to be at 100% capacity the following morning.
Jockeys are often required to ride trackwork as early as 4am, while stable hands and strappers begin their days even earlier.
"It is tremendous, we've got the balance there between what the clubs need and what the participants need," ATA chief executive Andrew Nicholl said.
Until 2016 the standard finishing time for Friday night racing in Victoria was 10:15pm, and Nicholl believes the latest changes represent another step in the right direction.
Even earlier finishing times will apply to Friday night meetings held in April (9:30pm) and May (9am), while Pakenham's Thursday night meetings in May will now conclude at 8:45pm.
"It's something we have been debating for probably two years. With the continuation of seven-day-a-week racing, we really had to look at where a compromise could be," Nicholl said.
The 2020-21 night racing season is set to come to a close on Friday night at Cranbourne.