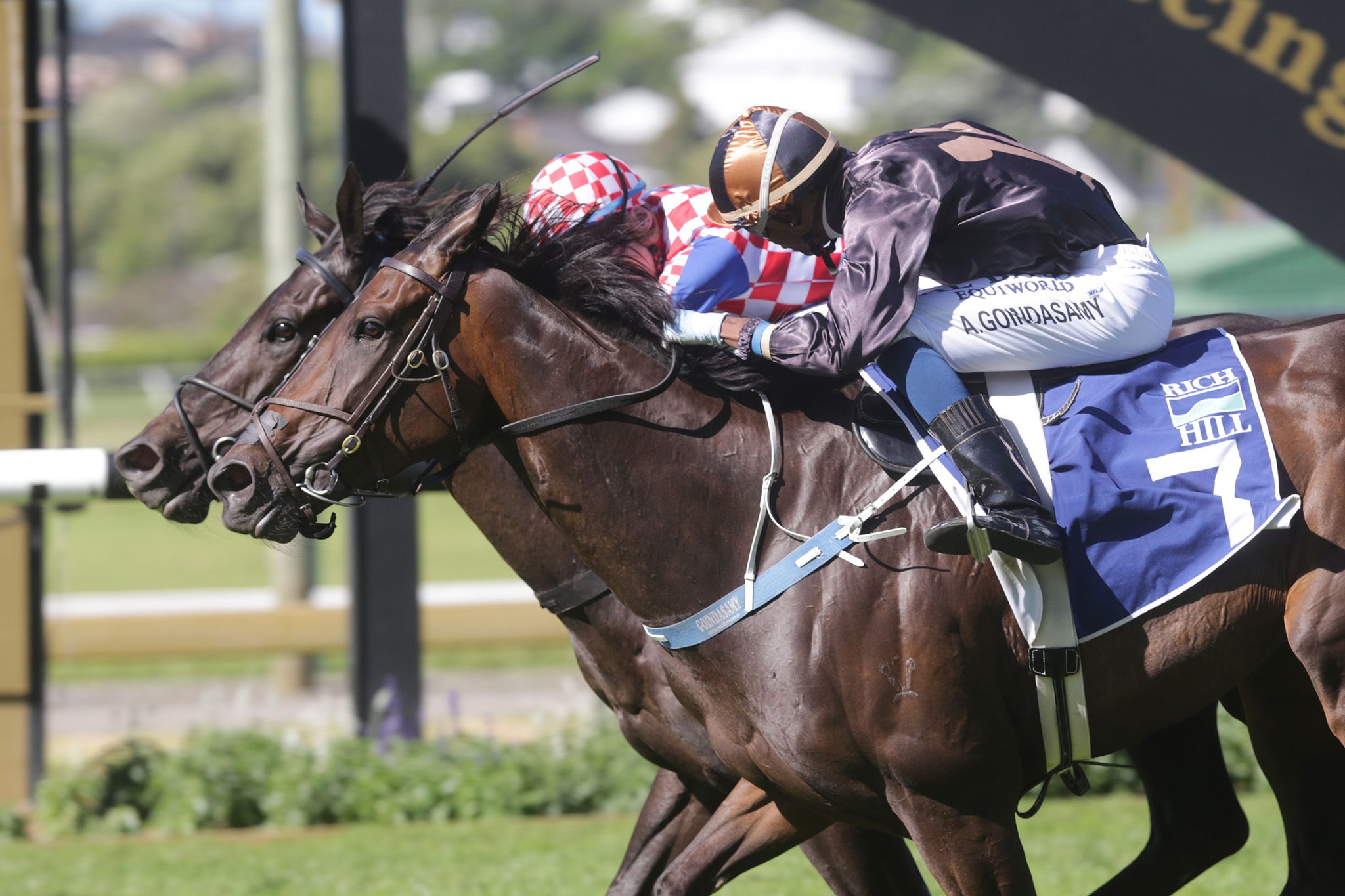 Rising Matamata miler Mali Ston will get a crack at a good Australian target next month – mainly because his best mate is making the journey with him.
Mali Ston has become one of the better milers in New Zealand this season, putting together a winning streak of four that culminated in the Group 2 Rich Hill Mile (1600m) at Ellerslie on New Year's Day, followed by finishing third in the Group 1 Thorndon Mile (1600m) at Trentham on January 29.
Trainer Darryn Weatherley is taking Mali Ston to Sydney for a short autumn campaign, with the Group 3 Hawkesbury Gold Cup (1600m) on April 30 his main target.
But Weatherley said the gelding wouldn't be making the trip if he wasn't accompanied by the capable mare Maria Farina.
"He's a lovely horse, but he might fret a bit on his own," Weatherley said.
"He absolutely adores Maria Farina. They're paddock mates and they're side by side in the boxes and I just feel he'll be much better with her as a travelling companion.
"He travelled to Wellington with her and he ate up everything, he was just happy that she was around. That's the type of horse he is."
Mali Ston and Maria Farina will fly out on Monday and be based at Rosehill. Weatherley said Mali Ston may trial the following Friday, April 8, and then race on Saturday, April 16 in a AUD$130,000 Rating 100 1400m event at Randwick.
"If he runs last he comes home, but if he goes okay, then two weeks after that there's the Hawkesbury Gold Cup, which looks quite a nice race for him," he said.
Mali Ston had a two-week break after the Thorndon Mile and has returned to the stable in good order.
The horse was due to race in the Group 2 Japan Trophy (1600m) last Saturday but the heavy track put Weatherley off and he hopes Sydney's wet autumn improves a bit by the time he heads across the Tasman.
"He's actually won on a heavy 10, but at Tauranga the other day, I thought that track was going to be a wee bit too testing for him because he hasn't raced since the Thorndon Mile in January and going a mile it might have been playing more like a heavy 11," Weatherley said.
"He would have tried his guts out and left half his guts on the track and it might have flattened him, so we decided we'd pull up stumps and have a short campaign in New South Wales to see how he measures up.
"Looking at Sydney, it hasn't stopped raining for a long time. It's got to end soon, you'd like to think."
If all goes well, Weatherley hopes to bring Mali Ston back to New Zealand after the Hawkesbury Gold Cup and prepare for the Group 1 Tarzino Trophy (1400m) at Hastings.
The ultimate aim for spring could be one of the new races in Sydney during Melbourne Cup Week – the AUD$2 million Big Dance (1600m) at Randwick on Melbourne Cup day, November 1, for horses that have raced in 25 selected New South Wales Country Cups through the year, or the AUD$2 million Five Diamonds (1800m) at Rosehill on November 5.
"That's another reason I'm happy to stay at Rosehill and see how he measures up over there because that's in the back of my mind."
Maria Farina, a good sprinter with a 73 rating, will also get two races in Sydney this autumn. Weatherley hasn't decided on exactly what those races would be, though his son, leading jockey Sam Weatherley, has a high opinion of her.
"I suggested we look for a AUD$50,000 midweek race but Sam thought she was good enough to go on a Saturday so we'll make that decision when we get over there," Weatherley said.
"We can always start on the Saturday and if she goes no good we can work our way backwards."
More New Zealand horse racing news