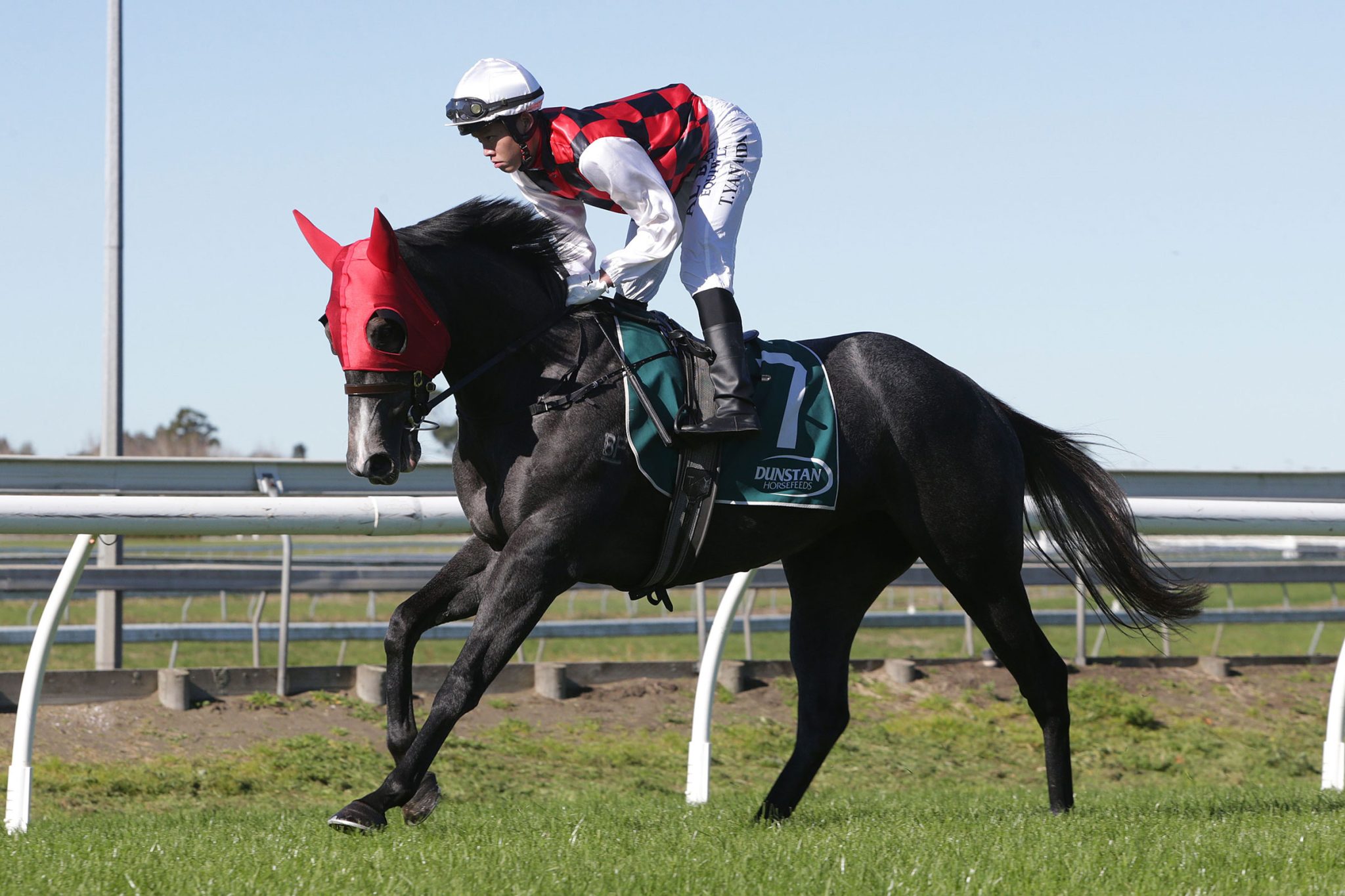 Estimated Reading Time: <1 minutes
Improving New Zealand filly Farrenc will try her luck across the Tasman from the Lindsay Park stable for a short campaign.
Trainers Simon and Katrina Alexander decided the trip to join the team of Ben and JD Hayes in Victoria was the best idea for the three-year-old filly after she won nicely in a 1400m Rating 74 contest at Otaki on May 6.
It was her second victory in seven starts, both of which have been on heavy ground, and Katrina Alexander said there should be some good opportunities for her in Melbourne.
"Because the rain hasn't come that strongly here, we thought the timing was right after a couple of runs here to cross the ditch and let her have a go for some decent money," she said.
"She's not going for any top-tier prizes, but there will be some nice three-year-old filly racing for her over there."
Farrenc showed some good form last spring, earning herself black type when finishing third to Imperatriz in the Group 3 Northland Breeders' Stakes (1200m), and began her 2022 campaign with a third on a Good track at Te Rapa on April 16 prior to her Otaki victory.
So far she has settled in well in Australia and if all goes well she is likely to have her first Melbourne start in a Rating 78 Fillies and Mares event over 1300m at Sandown on June 11.
"The idea initially is to send her over there for three runs and then she will come back," Alexander said.
"We haven't done it this way before so it's testing the waters a little bit. We'll see whether she finds her feet there and stays to race there in spring."
Alexander also considered a similar Melbourne campaign for Alchemia, who has won her last two races, but decided to stay at home instead for now and she will contest a Rating 74 1200m event at Pukekohe this Saturday.
"She's really thriving and has finally matured. She'll have Saturday's race and then go for a brief freshen for three weeks and we'll bring her back towards the end of June and map something out for her."
Also headed to Pukekohe from the Alexander stable are Rosberg, who contests a 1400m race for three-year-olds, and Corinne, who is set for a Rating 74 event over 1600m.
Meanwhile, Alexander said she's feeling vindicated about the decision to leave her star filly La Crique at home rather than chase Australian riches following her unlucky second in the Group 1 New Zealand Derby (2400m).
La Crique may well have been competitive in races like the Group 1 Australian Derby (2400m) or Group 1 Australian Oaks (2400m), but Sydney's very wet autumn meant she would have been racing on heavy tracks that may have taken too much out of her.
"The temptation was there, and sometimes you think that when the horses are firing that you should go to Australia, but she'd already had eight races that campaign so she'd done her job and I'm really pleased given the way the tracks turned out in Sydney that we didn't go." Alexander said.
"I like to turn horses out on the up, rather than having got to the bottom of them. It should allow us to get going with her relatively quickly."
Alexander said La Crique had developed very well physically during her break. She is currently working on the water walker and should begin fast work next month.
Precise spring targets for La Crique will be dependant on the weather but Alexander expects she will eventually head to Melbourne.
"Initially our idea was to send her over and pick out a couple of not-top carnival races with a short campaign in spring," she said.
"But if she continues to progress the way she is we could begin racing sooner than we thought. We haven't locked a target race in but I don't want to knock the guts out of her on heavy tracks early in the campaign.
"I personally think she's a Cox Plate horse eventually, whether it be this year or next. I tend to be very patient with our horses but you never know. A lot of it we will know once she's back in work."
Alexander said she and Simon would train La Crique themselves in Australia in spring rather than look for an Australian trainer as they have with Farrenc.
The team's other good three-year-old Te Toki has been progressing well since a wind operation that was required after he tailed the field home in La Crique's Group 2 Avondale Guineas (2100m) on February 19.
"You never know with a wind operation whether they come back as well, but we will give him all the time he needs," she said.
"We haven't made a set plan for him but given that he likes a bit of cut in the track, he might have a light spring prep before we concentrate on the autumn with him."