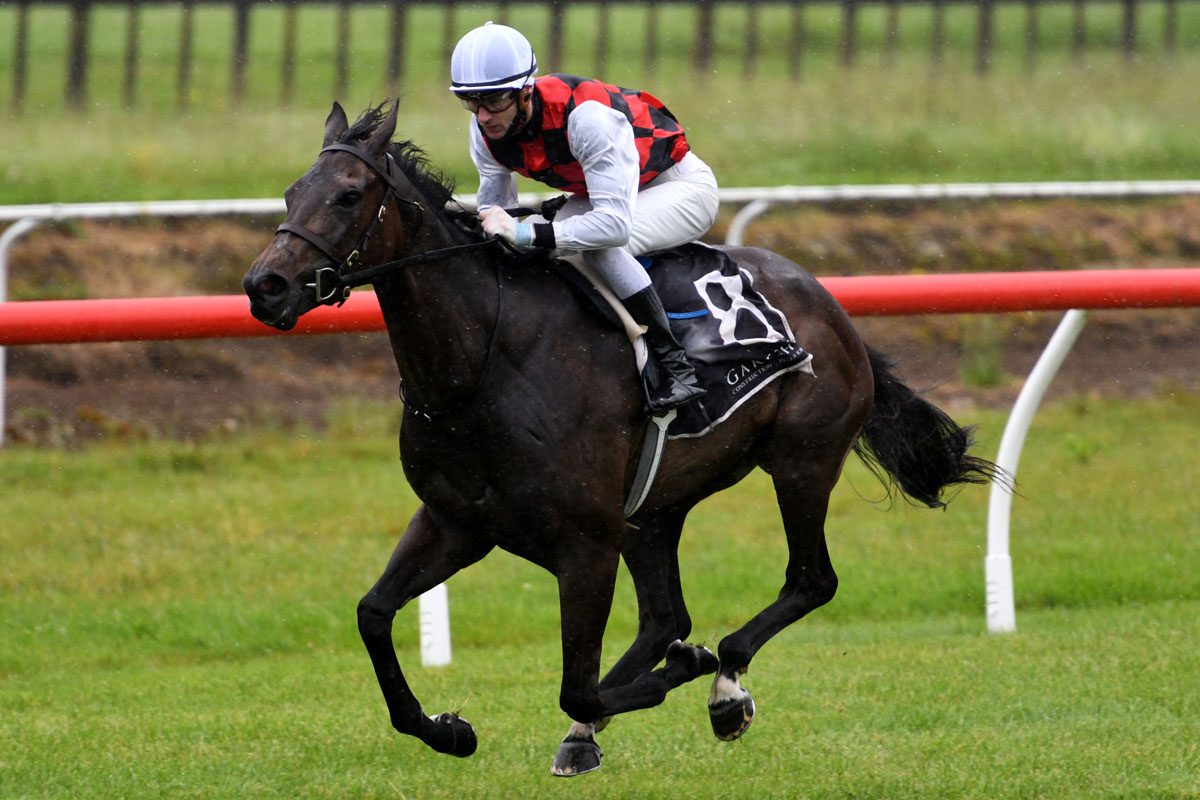 A bold front running effort that saw her dominate her rivals in the closing stages of a three-year-old 1400m event at Tauranga on Saturday has set promising filly La Crique on a path that will hopefully culminate in a tilt the Group 1 New Zealand Derby (2400m) next March.
The daughter of Vadamos had punished a maiden field at Te Aroha over the same distance to register her maiden victory by more than six lengths last month and was expected to be prominent again despite the rise in class.
Rider Shaun McKay drove the Katrina and Simon Alexander-trained filly to the front after 400m and the pair dominated the race from there on, winning untouched by three lengths on the tricky Slow7 surface.
"We have always had an opinion of her, so it was good to see her put back-to-back wins on the board in such a dominant fashion," Katrina Alexander said.
"We also trained her mum and you can see a lot of similarities in this filly as she loves to freewheel at a high work rate and she really is a very clean winded and efficient mover.
"We did have some concerns about the ground and had the race been later in the day, we would have seriously thought about pulling the pin with all the track downgrades, but seeing as it was race two, we managed to get away with it.
"Actually, we only threw in a nomination at the last minute as we were just going to give her a run around at the Taupo trials on Monday, so I'm glad we pulled the right rein this time."
Alexander is keen to see La Crique step up over more ground in the near future as she believes she is going to be at her best when she tackles a middle distance.
"She has pulled up really well and it was pretty easy for her in the end," she said.
"We don't gallop her that often and she doesn't get off the bridle at home that much,
"She isn't a big heavy horse and I think that will be a big asset when we do step her up over further, while she also seems to cope with most tracks although a bog wouldn't be of any use at all.
"Because we want to take her on a Derby path, I don't see her having too many more starts before we tip her out and give her a short break,
"There is a race at Te Aroha on the 27th of this month that has been transferred from Ellerslie (Group 3, 1500m) which will be a good test before we send her to the paddock."
La Crique is out of the five-race winning mare Destiny Cove and is raced by her breeders John and Jan Cassin, who also bred and race her progressive older half-brother, Bari out of the Margaret Faulkner stable.
"John and Jan are lovely people and it is fantastic to see them having such a good run of success," Alexander said.
"They have had quite a few horses with us and they have another very smart one with this filly."
Alexander also advised that exciting three-year-old Tarzino gelding Te Toki was back from a short break and would most likely trial on his home track later in the month.
"He (Te Toki) had about 12 days off and is back doing three quarter pace at the moment," she said.
"He is also on a New Zealand Derby path, so I think we will take him to the trials at Matamata later this month before we look at getting him to a race somewhere.
"He was sold to Australian interests, but the deal fell through, however, we then got another offer to purchase 55% of him which has gone through now.
"At this stage the deal is he will stay here for the Karaka Million 3YO Classic (1600m) at Ellerslie before we reassess whether he heads to Australia after that, or we will carry on to the Derby and then make that decision."