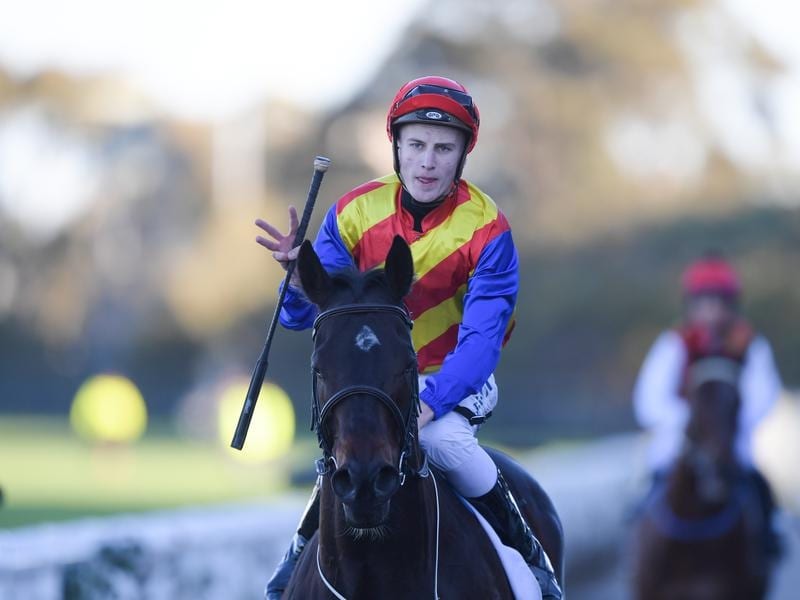 Homesick apprentice Sam Weatherley will go back to New Zealand after more than a year in Sydney.
Twice New Zealand's champion apprentice, Weatherley has been based with Chris Waller at Rosehill for the past 15 months and will end the season second to Robbie Dolan on the metropolitan apprentices' premiership.
He will have his final Sydney rides at Rosehill on Saturday.
"I've had some success over here and it has been a massive experience, something I never thought I would get to experience when I started off, but I just want to get back home," Weatherley told NZ Racing Desk.
"I love the racing over here in Sydney. It's the best ever, and I've had support. I'm proud of the effort I have put in over here, but I just want to do what makes me happy and that's to go back to New Zealand.
"It's very tough over here, both physically and mentally, and I've handled it, but at the same time I have been homesick.
"Going home is something I've thought long and hard about and I've had advice from a lot of friends.
"Chris has been pushing for me to stay, but my heart is set on going home.
"It wasn't an easy decision to make, but it's a decision I had to make and the right time is at the end of the season. It could be the right or wrong decision, but that's a chance I am prepared to take."
Weatherley was originally apprenticed in New Zealand to Lance O'Sullivan, but when he returns he will be indentured to his father Darryn Weatherley who trains a small team and pre-trains at Matamata.
"I've still got eight or nine months of my apprenticeship to complete and I'm signing up with Dad," he said.
"I want to be able to focus on riding all over the country. I will be riding trackwork at Matamata, but plan to go over to Cambridge a couple of days a week. I will be out to get the best rides I can so I want to be free to ride wherever possible."