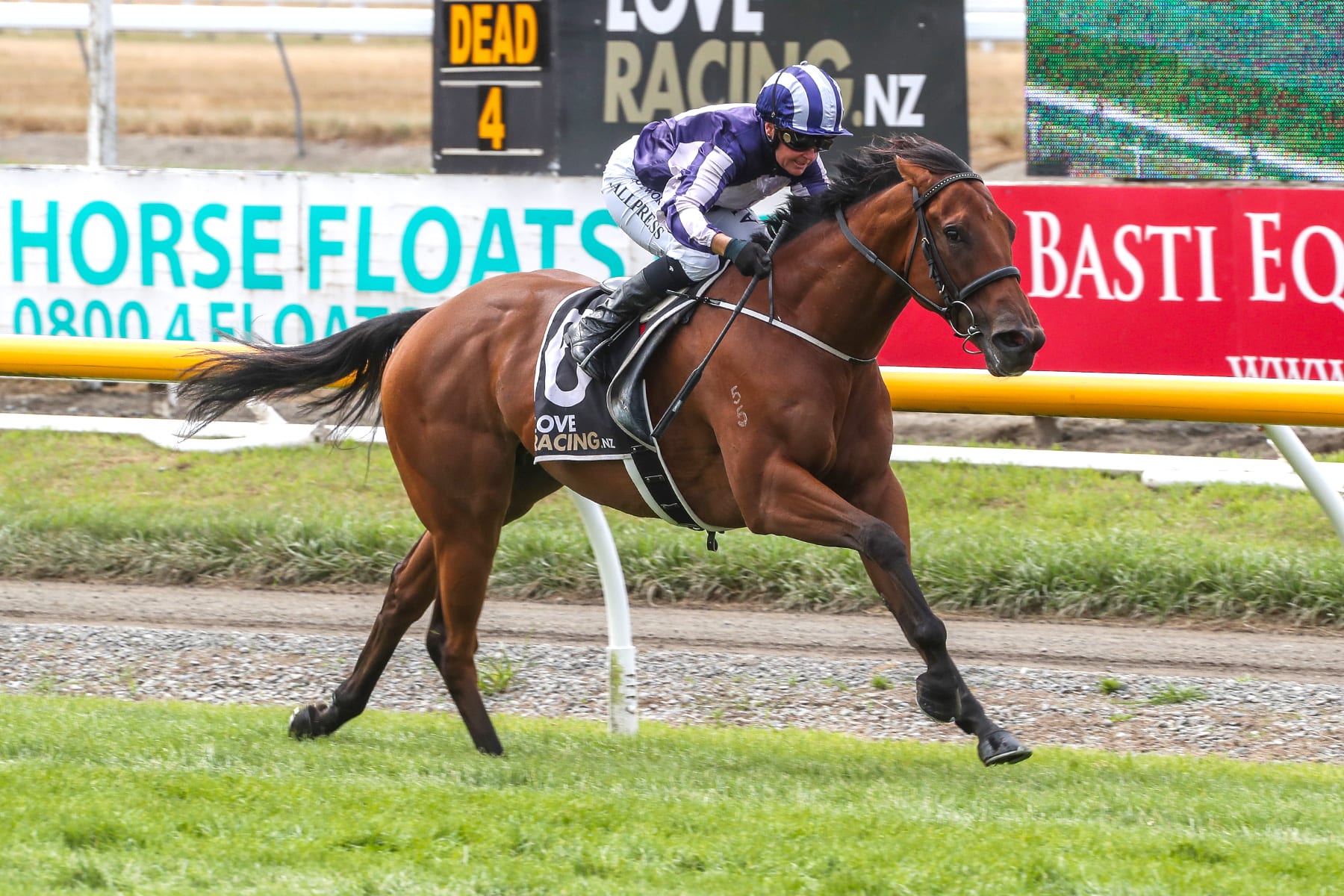 Leading central districts jockey Lisa Allpress ventured south on Saturday and rode a Riccarton double for local trainer Terri Rae. Allpress guided Wekaforce to a runaway victory in the NZB South Island Sale 17 April Open Handicap (1000m), then won the Racecourse Hotel & Motor Lodge Rating 65 (1600m) on the smart Capodanno.
Allpress and Rae have forged a successful partnership, scoring 14 wins together at an excellent strike rate. "Terri is a great trainer and always presents her horses in wonderful order," Allpress said. "You can always have a bit of confidence that they're going to run well. "So when she offers me rides on her horses, I'm always really keen to take up that opportunity. We've had some good results together."
Wekaforce, owned by a large and enthusiastic group of owners in the Galloping Wekas Wekaforce Syndicate, has now won five of her 16 starts and placed in the Listed Canterbury Belle Stakes (1200m) as a three-year-old. Saturday's win was among her most impressive, dominating from the front and careering away in the straight to win by four and a half lengths.
It was the second ride on the Showcasing mare for Allpress, who was also in the saddle for her sixth placing in the Listed Pegasus Stakes (1000m) at Riccarton in November. "She has a bit of a tendency to bounce around in the barriers, and in that race she just bounced at the wrong time and missed the start," Allpress said. "That kind of put an end to her chances that day. It was good to get back on her yesterday and get things right this time. "She was pretty dominant. She's a great little trier."
Capodanno is by Declaration of War, the sire of this season's Victoria Derby (2500m) and Melbourne Cup (3200m) winners Warning and Vow and Declare. After second placings in all of his first four starts, including behind the impressive Savvy Lad, Capodanno has recorded stylish back-to-back victories in his last two appearances. "He's a lovely horse and won really well yesterday," Allpress said. "He's another one who tries really hard for you, and he was presented in great order. I think he's got a pretty good future."
Saturday's double lifted Allpress to 56 wins for the season from 367 rides, and she sits in third place on the national premiership behind Kozzi Asano (71 wins) and Sam Collett (64). "Getting on a couple of really nice horses yesterday certainly helped my strike rate a little bit," she said. "But I'm happy with how things are going, it's been a pretty good season. I'm naturally very competitive, so whenever I get out there, I want to be performing at my very best."
Allpress is awaiting further details on the inaugural Kingdom Day Jockey Challenge in Saudi Arabia on February 28, where she has been invited to join an international line-up of 14 jockeys. "I've been confirmed and I'm in the process of applying for visas at the moment," she said. "I'm looking forward to finding out who I'll be up against."